Welcome to my 2048 Challenge review! 
Recently, I found an advert promising a chance to win $1000 in just a minute.
It was intriguing, mainly because they used the PayPal logo.
Did they want us to think PayPal supports them? Probably…
In the video, a guy was talking on the phone, saying, "Yes, this game can earn real money."
He said the game, not the players, can make money – a subtle yet critical detail that might easily slip under the radar.
Then, he said there was no scam and you could win $100 in only 10 minutes.
To me, it sounded like those fake cash games I've seen so many times before. 
So, what about the 2048 Big Challenge app? Is it real or fake? 
Let's find out! 
Before leaving this post, check out the step-by-step program that helped me build an affiliate site and quit my job in 2019. It's free to join, and you don't need any previous experience.
2048 Challenge Review 
Name: 

2048 Challenge

Developer: 

micheetech

Availability:

 Worldwide

Payout Threshold:

 $1000

Price:

 Free

Overall Rating: 0 stars
What is 2048 Challenge? 
2048 Big Challenge is an app on Android where you can supposedly play games to earn a significant amount of money.
But unlike other apps you might know, like JustPlay or Mistaplay, this one has an outrageous claim: you can pocket up to $100 per game and cash out a whopping $1000!
Sounds unreal, right? That's a huge amount, which makes it very hard to believe! 
2048 Big Challenge is a free app, run by Micheetech. You play games, collect 'virtual dollars,' and watch your earnings grow as if you worked at the Federal Reserve. 
Isn't it surprising that despite the generous cash offer, only 5k people have downloaded the app thus far?
This is strange because the promise of earning so much money should make it more popular than TikTok! 
How Does 2048 Challenge Work? 
Available for free on the Play Store, 2048 Big Challenge might initially seem like a block-merging game because of its '2048' label and logo.
However, it's an entirely different ball game, quite literally!

Upon installation, it shows you a list of various mobile games, all nestled within the 2048 Big Challenge app.
The app is still in its early access stage, meaning that the developer doesn't yet allow users to publish reviews on the Play Store.
Seems a bit suspicious, don't you think? 
Without reviews, we're left in the dark about whether anyone has actually managed to cash out their earnings.
Once you launch the app, it lures you in with the opportunity to cash out once you reach $1000.
Each offer claims you can earn up to $100 or $200 simply by playing for 3 minutes or reaching a specific level.
Once you tap 'start,' you're redirected to a page with another 'Play Now' button, surrounded by adverts and a list of similar games.
The big question is, if the developer isn't collaborating with other app creators to promote their games, how exactly is this app generating the funds to pay its users?
The answer lies in advertising. A round progress bar circling a cash symbol appears on the right side of the screen.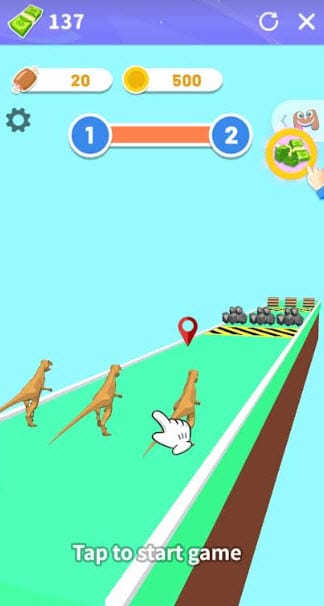 When it's complete, you can tap it to claim your cash reward, but only after watching the video.
That's the secret sauce for the developer's income, bombarding players with commercials in return for 'virtual dollars.'
Fill the progress bar, watch an advert, claim cash, rinse, and repeat!
As I mentioned, you need to collect $1000 before you can withdraw the money to your PayPal account. 

But is there any catch? Yes, of course! You will learn more in the next section!
2048 Challenge Legit? Does it Pay? 
No, it doesn't! 2048 Challenge is just using fake cash rewards as bait to profit from your time. 
It uses a clever strategy commonly used by other unscrupulous developers.
The app gradually reduces your cash rewards. This keeps you watching more videos and makes the $1000 target hard to reach.

This reward platform is going viral! Cash out via PayPal, Visa, Gift Cards, and in-game currencies - Click here to find out how to generate an extra $10+ per day! 
Clearly, the developer isn't interested in you playing their games, like JustPlay. 
Instead, they're keen on you activating as many commercials as possible because each view is money in their pocket.

So, while you're chasing 'virtual dollars,' the developer is cashing in real ones!
So, what happens when you finally reach the payout threshold and press the withdraw button in your wallet? 
You are prompted to select a withdrawal method such as PayPal, Cash App, Amazon, Visa, and Marter Card. 
You will then enter your account information and press the confirm button. 
I strongly recommend not entering sensitive information like your bank account number or password. Why so?
You see, 2048 Big Challenge doesn't provide encryption for your data.
Encryption acts like a secret code that scrambles your information, ensuring no one can read or understand it if it falls into the wrong hands. If you don't have encryption, cyberattacks or even the developer himself could exploit your details.
Next, they will display a countdown from 24 hours with the following message:
"You have successfully submitted your order, and now you must complete 20 missions to activate the order."
What are these missions? They don't explain, but essentially, they expect you to watch another 20 videos!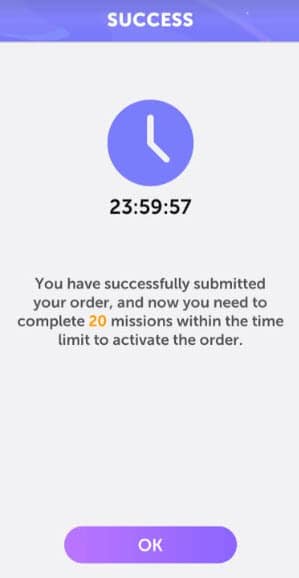 Let's cut to the chase – this is simply a smokescreen.
Despite the developer's claims, you won't see a single dime of real-world cash.
You will never get paid no matter how many missions you complete, videos you watch, or 'virtual dollars' you collect!
Earn a Full-Time Income Online 
Imagine the freedom of making money on your own terms, becoming the master of your destiny! 
That's exactly what becoming a content creator allows you to do.
Back in 2015, I embarked on this journey, and trust me when I say, I haven't looked back since.
It has gifted me with the ability to work remotely and, yes, the sweet relief of not having a boss!
This path may seem daunting, but with the right guidance, it becomes an adventure of self-growth and financial independence.
The excellent step-by-step program that fueled my success can be your roadmap too.
Click here to learn more and start today! 
Final Words
Thanks for reading my 2048 Big Challenge review. So, have you tried to cash out? How was your experience? 

Let us know in the comments below! 
Peace!