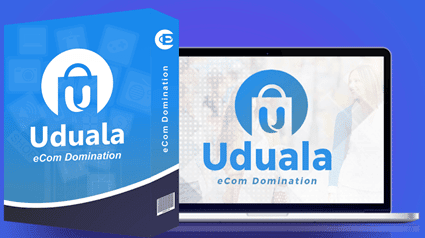 The creators of Uduala claim that their platform will help you clone a successful Ecom business and skip all the guesswork. It's very hard to believe, folks! So, is Uduala a scam or legit?
Check out my honest review to discover!
By the way, if you want to discover the same method that earns me over $1,000 per month from my laptop, check out my #1 recommendation.
Uduala Review
---
Name: Uduala
Website: www.getuduala.com (This is an Affiliate link, thanks for supporting my website)
Price: $25.95 one-time fee
Type: E-commerce
LEGITIMATE
Overall Rating: 3.4/5
The Hype 
---
Uduala is being advertised as the ultimate e-commerce platform that does 90% of the work for you, including:
spying the competition,
researching and selecting profitable products,
creating creative Facebook ads,
creating product descriptions,
and more!
The sales page claims that Uduala has beeing transforming struggling marketers into six-figure earners overnight!
Another hard-to-believe claim that the Uduala system is so easy that a complete newbie can build their first 5-figure paycheck in less than a month. 
I have reviewed probably over 50 copy-and-paste business opportunities only to realize they were all a pipe dream.
It seems too good to be true that you can have a software that you can simply copy, paste and profit!
Although I think the sales page is full of hype, I believe this product is a good choice for those interested in automation. It can really help you save time and money.
What is Uduala? 
---
Uduala is a platform that helps you automate the essential steps operate a Shopify store.
If you have ever tried building an e-commerce store, you know there is not only a learning curve but also a lot a significant financial commitment.
That is because every attempt to create a successful advertising campaign costs money. A lot of money, actually!
So, how can Uduala help you with that?
Well, it will give you a selection of over 100 Ecom products that are high in demand, removing the guesswork to some degree.
It's good to know that new products in different niches are frequently added, probably once a week.
Uduala provides proven-to-convert Facebook ads,  reliable suppliers and some critical data for each product. It also comes with some training modules that will help you maximize the results with the software.
Pros and Cons
---
Pros
It's affordable.
Extensive list of product recommendations.
The software integrates with Shopify, WooCommerce and Social Media.
Very useful product data and targeting suggestions.
Cons 
Because many people bought and will continue to buy Uduala, the competition may increase along with advertising costs.
Overhyped sales page.
How Does It Work? 
---
Uduala can be integrated with Shopify, WooCommerce and your social media accounts. So, the first thing you have to do is set up the integrations as explained in the tutorial.
On the dashboard, you will see a massive list of product categories such as beauty & health, games, kitchen & accessories, cosmetics, office equipment, and many others.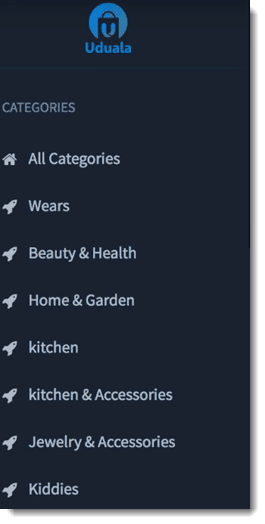 Each category is full of products that they consider profitable and that you are encouraged to promote in your online store.

You will be able to filter items by profit, score, free shipping, among other options.
What is awesome about Uduala is the amount of useful information you get for each product. For example, you will have the data from the product source (e.g. price, number of orders, overall rating), as well as data from competitors and Facebook posts.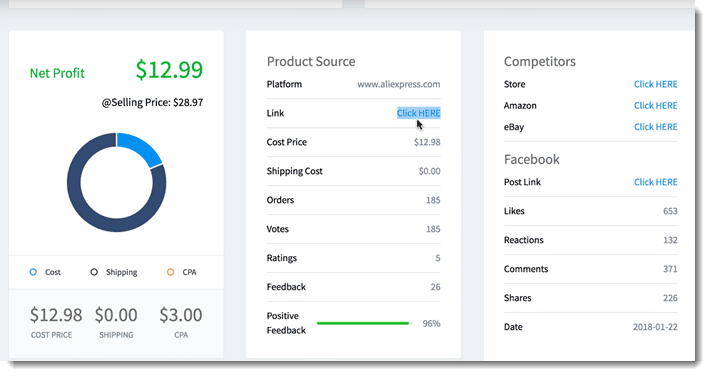 There is a product description that you can copy and paste into your store. However, I recommend doing your own research and including original content to your website.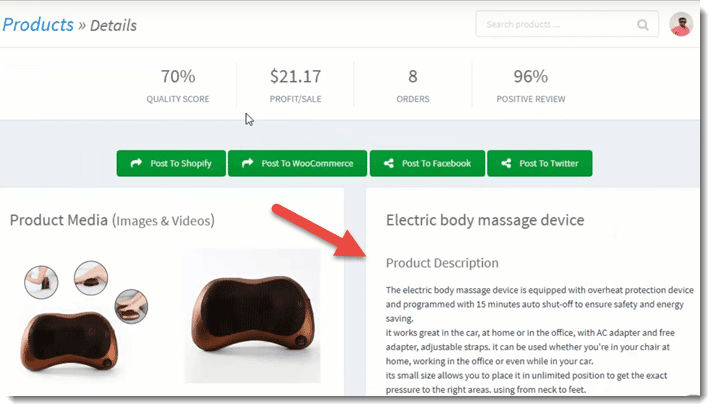 Another great feature is the Facebook Ad Targeting, which suggests three targeting options based on demographics (age, gender, location), interests, and purchase behavior.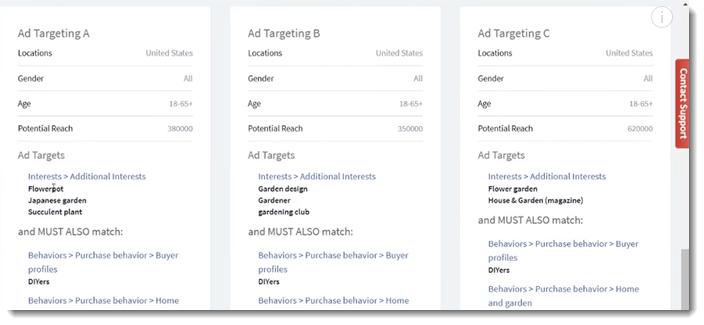 Use this information to create your Facebook ads targeting different groups. Then, test the results to see which group had the best conversions.
Just below the targeting section, you will have the Facebook ad assets, which consists of an Ad heading, an Ad copy (a description that will encourage people to buy the product) and an Ad image.

With one click, the software will automatically post to your online store, Facebook or Twitter account.
When it comes to Facebook ads, you will have to create them manually and select the audience according to their recommendations.
The only drawback of using Uduala is the possibility of market saturation since many people will use the same product, the same audience, and the same ad. However, I can't predict whether this will have a negative impact or not.
Upsells
---
After you purchase the frontend product, creators will encourage you to buy another 4 upgrades that amount to over $1000.

Here's a brief description of these upsells:
 1 – DFY video ads ( $67): This upsell gives you 100 done-for-you video ads that you can use straight away for your campaigns. Not only that, but you will also get 7 new videos every week during an entire year!
2 – DFY email templates ($67): This upsell provides 100 professionally written email swipes that you can use for different situations such as new customer follow-ups, holidays, discounts, etc.
3 – ClickFomo ($27): ClickFomo is an add-on to your online store that taps into social proof to increase conversions.
4 – DFY Ecom Set up ($997): If you are a complete beginner and have no idea how to build and store, you can choose this upsell and have it done for you. They will create your store, install all the plug-ins and payment gateways and everything necessary to start making money. However, keep in mind that you will not have an online business already generating revenue. For this become a reality, you must get traffic to your product pages via free or paid traffic methods.

This reward platform is going viral! Cash out via PayPal, Visa, Gift Cards, and in-game currencies - Click here to find out how to generate an extra $10+ per day! 
Conclusion – Is Uduala a Scam?
---
Although I don't like the way Uduala is being advertised, I have to agree that it's a useful and nicely built e-Commerce software. It's definitely not a scam!
Many people will probably buy this product with the intention of eliminating all the hard work required to succeed as an online entrepreneur.

Don't expect success without putting in the time and effort, for this mindset is the perfect ingredient for failure.
Uduala is just tool that will save your time when researching for potentially profitable products and uploading them to your platforms.
Therefore, you still need to test your campaigns and make the adjustments necessary.
Verdict: Legit
How I Prefer to Make Money Online
---
Just like any business opportunity, having an e-commerce store has its advantages and disadvantages.
A few months ago, I built a drop shipping store with Shopify, but I gave up before investing in my first Facebook ads.
I was scared to lose money because I had no idea how much traffic I would have to buy to make a sale.
As I was making over $900 per month with my current online business, I decided to give up drop shipping and focus on what was already working for me- creating content for my review blog and promoting products that I trust.
And by the way, I really enjoy that!
In my opinion, earning money with affiliate marketing is much less headache compared to e-Commerce. That is because I don't have to worry about customer service and the fulfillment process.
With dropshipping, you don't have to handle the product, but you need to make sure your customer received the product and is happy with it.
I am not saying you should do this or that because everyone has different skills that they can apply more effectively to different business models.
So, my advice is that you do your research on different strategies and choose the one you may like the most.
Do you like creating content? Then try blogging / Vlogging combined with affiliate marketing first. If you hate creating content but enjoy social media advertising, then go for dropshipping and see what it goes.
Thanks for checking out my Uduala Review, and I hope it was helpful to you. If you have any questions, please leave your comments below!