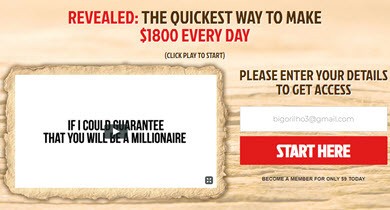 The Silk Road Effect website claims there is a secret that could enable all of us to be financially free.
According to the creator, you can make $34,000 per month even while you are sleeping!
Silk Road Effect is very similar to hundreds of get-rich-quick sites that I exposed on my blog, so I was very skeptical.
In this post, I will explain all you need to know about this site and give you my honest opinion. Is Silk Road Effect a scam or legit?
Let's find out!
By the way, if you want to learn the same method that earns me $1,000+/mo from my laptop, check out my #1 recommendation! It's 100% newbie-friendly and free to get started!
Silk Road Effect Review
---
Product: Silk Road Effect
Website: http://silkroadeffect.com/
Price: $9 + Upsells
Overall rating:

2.4/5
The Hype
---
The Silk Road Effect sales page suggests that anyone can make a ton of money for doing very little.
According to the owner, there is a secret that allows him to sell products for hundreds of dollars without having to pay for them.
By using this strategy, he was supposedly able to generate over $1 million in the last 12 months.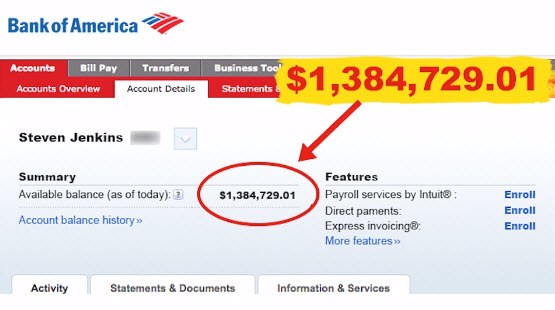 The idea that a $9 info product can help you become a millionaire seems utter nonsense!
There is no clear information about what you will learn and do to make money with this system. There are only unrealistic expectations.
What is Silk Road Effect?
---
Silk Road Effect is an online course that will teach you how to build an eCommerce store using Shopify. It's similar to other overhyped Clickbank sites like Fast Cash Club and Fast Earners Club.
There is nothing new or secret about this strategy, as people have been creating this online business for years!
The strategy involves buying products from wholesalers in China after customers place an order from your online store.
Then, the wholesaler is responsible for packing and shipping the item directly to the customer. You are only responsible for marketing and customer service.
RECOMMENDED: Click here to see my no.1 recommendation for making money online
Pros and Cons
---
Pros
The training is basic, but it's ok considering the low price.
Affordable training.
Cons
The sales page doesn't mention the business model behind Silk Road Effect.
You will need more information.
You can lose a lot of money with advertising.
Unrealistic income claims.
The wrong mindset –  succeeding with eCommerce takes a lot of time and effort.
False scarcity.
Upsells.
No community.
It's Not Easy, and You Can Lose Money! 
---
Setting up an E-commerce store is relatively easy, but making profits and running the business is not!
You don't handle the packing and shipping, but your job is to attract visitors to your website, which is a big challenge!
There is a lot of competition out there, and you will have to rely on paid traffic sources like Facebook Ads to market the products.

Many people have lost a lot of money with Shopify stores because advertising is not cheap, and it's not easy to find a winning product that generates profit.
Unlike what Silk Road Effect suggests, it's unlikely that you will buy a product for $5 and sell it for $100. This is not realistic!
What Will You Get in The Member's Area?
---
Silk Road Effect is a short course that consists of 10 video lessons.
It will show you how to build your Shopify store and some basic marketing strategies to grow and get more sales.
Considering the affordable price, I think it's an ok course, but you will certainly need more information! Search on Google or Youtube to find more in-depth training for free.
Don't forget you will have to pay $9 per month to run a Shopify store, $13 per year in a domain name, and maybe invest in a nice logo.
However, your biggest investment is in advertising, which can reduce your profit margin drastically.
So, a lot of work is involved because you need to tweak and test your advertising campaigns.
False Scarcity
---
At the end of the video, the guy said he would only accept more than 20 people into this once-in-a-lifetime opportunity.
Well, that is only a tactic to urge people to buy on impulse, and it's not true!
Silk Road Effect is for sale at a digital marketplace called Clickbank with the primary goal of selling as many copies as possible.
They even pay commissions to affiliates, so the more they sell, the more money they will make!

If the owner was accepting only 20 people, why would he bother creating a website and encouraging affiliates to promote it in the first place? It doesn't make any sense!
Conclusion – Is Silk Road Effect a Scam?
---
Silk Road Effect is not a scam, but the sales page gives people unrealistic expectations and the wrong mindset to succeed. 
The training is very affordable and provides some valuable information to start and grow your Shopify store.
Besides, you can ask for a refund if you are unhappy with it. So, it's not all bad news!
You can find high-quality information for free on Youtube, as well as better dropshipping training on Udemy if you prefer to invest in structured training with expert support.

This reward platform is going viral! Cash out via PayPal, Visa, Gift Cards, and in-game currencies - Click here to find out how to generate an extra $10+ per day! 
However, many of the coaches usually make more money teaching people to build a Shopify store than using Dropshipping itself. So, that is something worth considering.

How I Prefer to Make Money Online
---
Providing content on the internet is better than running dropshipping stores in many aspects.
With affiliate marketing, I just need to focus on providing helpful content. There is no need to handle customer service, and the business runs more passively!
For example, when I go on holiday, I can stop working completely for 1-4 months without any negative effect on my sales.
My site is working and generating commissions 24/7 without any issues!
If you want to learn how I built my content-based business from scratch so you can do the same, check out my #1 recommendation.
The first ten lessons are completely free, and with the starter membership, you will also get:
2 Free websites
Support from me, the owners, and the entire community.
It's a great place to build affiliate sites! But of course, there are no shortcuts, so you will need to put in the effort.
I hope my Silk Road Effect review was helpful to you. If you have any questions, feel free to leave me a comment below.
Stay safe and peace out!