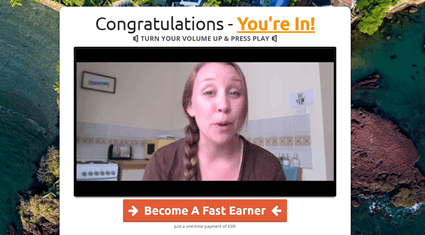 Today I would like to warn you about a program called Fast Earners Club. The website claims it's a genuine way to generate money fast by simply following done for your signals.
Is Fast Earners Club a scam or legit?
This review is based on my research, experience as an internet marketer, and opinion about the product.
Highly recommended:  Learn a proven method to achieve time and location freedom with my #1 recommendation! (free and newbie-friendly training available.)
Fast Earners Club Review
---
Product: Fast Earners Club
Website: www.fastearners.co
Price: frontend: $39,  Upsell: $149
Overall Rating:

2/5
The Hype
---
What is most common in most of these "make money online" programs is the hype and the lack of transparency.
They want us to buy a training course or a done-for-you system without disclosing precisely what we will be learning or using.
It's all about making money quick and easy! Then…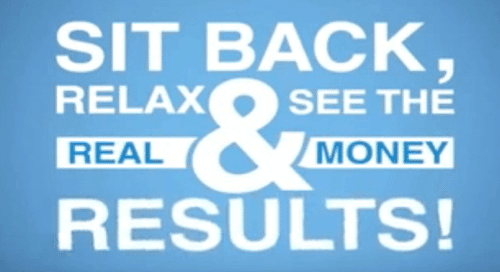 Click the happy orange button below, open your wallet and live the life you have always dreamt of.
In other words, it's all about the destination, not the process that is necessary to get there.

This reward platform is going viral! Cash out via PayPal, Visa, Gift Cards, and in-game currencies - Click here to find out how to generate an extra $10+ per day! 
The video presentation says Fast Earners Club is not an affiliate marketing course, a push-button software, a bogus MLM. It's has nothing to do with online surveys or getting traffic!
Heck! Why not just be honest and tell people upfront what they will be getting into?
What is Fast Earners Club?
---
Fast Earners Club is just another overhyped product for sale on a digital marketplace called Clickbank.
I am wondering how Clickbank still allows "product" creators advertise in such a way that gives people unrealistic expectations about making money online.
Anyway…
From my research, I discovered Fast Earners Club consists of 4 ebooks (PDFs) that will give you some basic information on how to:
Sell on eBay
Use the Amazon FBA program
Build a Shopify store and do dropshipping.
Can You Make Money With Fast Earners Club?
---
Those are genuine methods to earn a lot of money online. There is no doubt about it.
However, making a substantial income with these methods is not as easy and as quick as they make it seem.

Not only you will need much more information than what is provided, but it takes time and hard work!
2-Step System? I Don't Think So…
---
The sales page claims that Fast Earners Club is a simple 2-step system:
Step 1: Turn on your computer and log in to the fast earners' members area.
Step 2: Download one of the provided applications and follow the simple done for you signals by clicking your mouse.
Apparently, there is no application to download there, only the PDFs!
What I can assure you guys is that building a profitable eCommerce store or Amazon business is no walk in the park.
It's definitely not a 2-step system!
Also, you will probably need to invest a lot of money in inventory or advertising to get started and take risks as in any other business!
But of course, they are not willing to be upfront with you and explain the REAL challenges ahead.
The good news is that if you don't like the course or you think this is not right for you, there is a 60-day money back guarantee.
Conclusion – Is Fast Earners Club Scam?
---
The sales page is clearly trying to convince individuals that they can make an easy income with this system. But that is not the case!
After you purchase Fast Earners Club, you will get a product that has some value so that you can learn from it.
However, I despise the fact that it's not transparent regarding the business model and gives people unrealistic expectations.
Scam or not, I don't recommend Fast Earners Club.

Verdict: Not Recommended
What I Recommend
---
It's possible to earn a job-replacing income online, but it's not something that will happen overnight and with just a few steps.
There are many paths you can follow to build a sustainable online business.
You can do dropshipping, sell your own digital products, promote other people's product as an affiliate, among many other options!
Besides, each method has its pros and cons, so you need to see what ticks for you.
In my case, I decided to build a review blog, become an affiliate marketer and promote other people's products. Why?
Because it's cheap to get started (low-risk), it offers an unlimited income potential, and I don't need to hard sell anyone!
It has worked for me and I am proud of the content I create for my readers.
If you are interested in building a real internet marketing business, attract an audience and make passive income online, check out my #1 recommendation.
These guys helped me go from $0 to $1,000 per month, so I highly recommend anyone to try their free starter membership.

If you watch all the lessons an take consistent action, there is no reason why you can't achieve similar or even better results!
Thanks for checking out this Fast Earners Club review. If you have any questions, feel free to ask in the comment section below. It's always a pleasure to help!
All the very best