Welcome to my Robbery Tycoon review!
Robbery Tycoon is an Android game that simulates a classic arcade slot machine with 5 reels.
The developers heavily promote it as a genuine money-making opportunity.
Their advertisement showcases individuals in a supermarket raking in hundreds of dollars and celebrating their easy lives!
They claim that you can easily win real money with no limits on your potential earnings.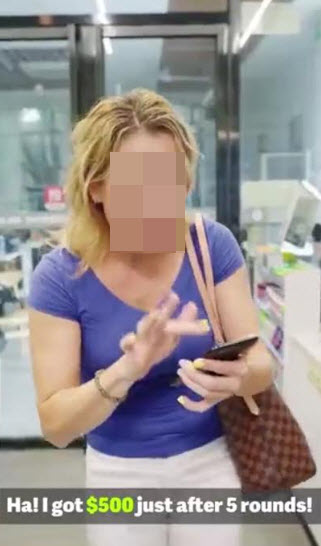 It all sounds too good to be true, which naturally leads to the question: Is Robbery Tycoon a legitimate opportunity, or is it just fake?
The game's exaggerated income claims have enticed over 100,000 people to download it.
But can the developers transfer the money they generate by bombarding players with adverts?
In this review, we'll explore the reality behind Robbery Tycoon and determine whether it lives up to the hype.
Tired of fake cash games? Step into the proven method that skyrocketed my online monthly earnings to over $2,000 and paved the way for my job exit in 2019!
Robbery Tycoon Review
Name: Robbery Tycoon
Developer: Sleeping Eagle
Availability: Worldwide
Price: Free
Payout threshold: $200
Overall Rating: 0
What is Robbery Tycoon?
Robbery Tycoon is an Android game with a robbery theme that simulates the excitement of a real slot machine.
In this game, players can collect cash rewards as they spin the reels and land banknote symbols on the slots.
Additionally, earning coins becomes possible when specific symbols align in winning combinations.
The gameplay is designed to be straightforward and user-friendly.
Just tap the spin button to enjoy a shower of rewards without taking any financial risks.
One of the key points of Robbery Tycoon is the claim that players can allegedly withdraw the money they accumulate once they've collected enough cash or coins.
However, it's important to note that this claim is based on the game's advertising.
A notable aspect of Robbery Tycoon is that it is still in early access, meaning it has not yet been fully released to the public.
As a result, players are not allowed to share their experiences and opinions on the Play Store.
It's worth mentioning that many developers never fully release their games, as they fear a flood of complaints and the exposure of any deceptive practices.

How Does Robbery Tycoon Work?
Robbery Tycoon is available on the Google Play Store and accessible to users aged 18 and above.
The game is free to play and requires no registration or personal information from players.
While the developer claims to provide data encryption, its strength and effectiveness remain uncertain.
Therefore, it's difficult to know how well they safeguard and respect our data.
Gameplay
Upon launching Robbery Tycoon, you can start playing immediately by tapping the spin button.
This action sets the 5 reels into motion.
If you land on banknote symbols, you'll receive cash rewards that accumulate in your cash balance.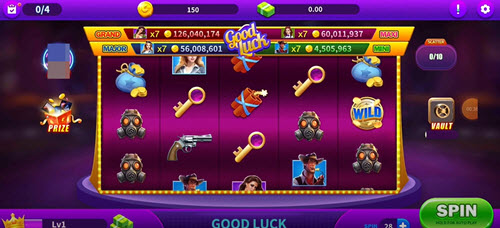 Depending on the combinations of symbols, you can also earn many coins.
Additionally, the game offers the chance to trigger a "Big Win," where you can spin a wheel to multiply your coin earnings.
The game's mechanics are straightforward, making it easy for players to understand and enjoy the winning aspect without much effort.
It's essential to note that while playing Robbery Tycoon, you may be enticed to watch advertisements in exchange for additional rewards.

This is a common monetization strategy in free-to-play mobile games.
How do you cash out? 
To initiate a withdrawal, you must accumulate a minimum balance of $200 in your cash holdings.
Alternatively, you can exchange 3 million coins for a $200 payout.
The cash-out process offers flexibility, allowing you to choose from various payment methods, including PayPal, AliPay, Worldpay, and others.

This reward platform is going viral! Cash out via PayPal, Visa, Gift Cards, and in-game currencies - Click here to find out how to generate an extra $10+ per day! 
Is Robbery Tycoon Legit? Does it Pay?
No, it doesn't!

Robbery Tycoon's reality sharply contrasts with its glittering claims!
While it advertises grand payouts, the truth is stark—it doesn't deliver a single cent.
This game masterfully dangles fake cash rewards, luring players into pouring hours to chase a payout that doesn't exist.
The developers of Robbery Tycoon will decrease your earnings, making it nearly impossible to reach $200 and cash out.
However, if you hit the target, they will request you to watch more videos or spin the reels more times to activate the order.
However, I strongly urge you not to trust their hollow words.
These guys know exactly how to keep players hooked with false hopes.
You will end up watching more adverts that only benefit them!
Conclusion
Robbery Tycoon falls short of delivering any genuine rewards!
Players invest significant time and effort only to discover cashout claims are fake.
Instead of receiving the promised earnings, you're met with additional conditions that demand more engagement and views.
Be very careful if you see an ad promising easy money by playing games online. Spot Fake Cash Games Like a Pro here!
Even the legit ones can only pay you a few bucks, which is definitely not worth your time and effort.
Earn a Full-Time Income Online
The internet provides endless opportunities for those who put in the work!
Instead of getting lost in distractions, set your sights on building a solid online presence.
If you dream of the laptop lifestyle, then this is definitely something you should consider.
By dedicating time and effort as an online entrepreneur, you can create several revenue streams!
Don't just dream it—live it.
Click here to start your digital journey today and carve your path to success.
Final Words
Thank you for diving into my Robbery Tycoon review! If you've played the game or have any feedback, please share it in the comments section below.

Peace!