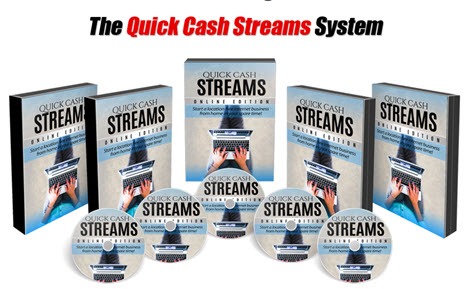 Aiden Sawyer wants to show you how to earn consistent automated income with only 15-20 minutes of work per day. It looks like another program that focuses on hype rather than value. So, is Quick Cash Streams a scam or legit?
Read my Quick Cash Streams review before you open your wallet.
If you want to discover the platform I use to make $900/month online, check out my #1 affiliate marketing recommendation.
Quick Cash Streams Review
---
Product Name: Quick Cash Streams
Price: $47
Strategy: Affiliate Marketing
Owner: Aiden Sawyer
Overall Rating: 2/10
What is Quick Cash Streams?
---
Quick Cash Streams is an affiliate marketing training that promises easy and fast financial freedom.
Wouldn't it awesome if we could work only 20 minutes a day and make enough money to quit the paycheck after paycheck rat race? Yes, absolutely! But experience and common sense have taught us that those who seek success overnight are ALWAYS the ones who keep stuck on the wheel.
Even though Aiden tries his best not to look like a get-rich-quick scheme, he is trying to sell you the idea that his system will solve your financial problems with little effort.
Pros and Cons
---
Pros
The tutorials are easy to follow.
Cons
Hype – You need to work much more than 20 minutes per day to succeed online.
No training to get traffic – No information on how to get visitors (traffic) to your online business. Also, there is no information on how to build a website. Without a site, you have little chance of success.
Support is limited – No forum/community to ask for help
No free trial
How Does Affiliate Marketing Work? 
---
In my opinion, Affiliate Marketing is the best strategy to start making significant revenue online.
Your job as an affiliate marketer is to attract and help people while recommending relevant products to them. When someone follows your recommendations and purchases the product, the merchant will pay you a commission that varies from 5% to around 75%, depending on the affiliate program. It can be a very rewarding experience!
The biggest challenge is to attract a large audience (traffic). You have to build a website/blog and write valuable content regularly. All this process takes time and effort, and there are simply no shortcuts.
Now you are prepared to understand why Quick Cash Streams is a program that falls very short!
The Training 
---
I was extremely frustrated to pay $47 only to get 5 videos of less than 10 minutes each.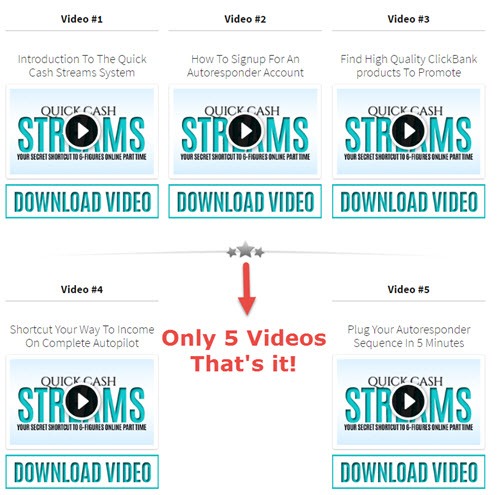 Not only the training provides very little information, but it's also lacking the most important step to achieving success online. Which is attracting visitors (traffic) to your offers!
The truth is there is no profitable business without a large and steady flow of visitors. And the best way to get that traffic is to build a website.
Throughout the videos, Aiden avoids the word "site" like the plague, even though it's considered the foundation for any online business. 
Instead, he will teach you how to set up an autoresponder so you can send emails to people and how to find products on Clickbank. That's all there is to it!
However, how are you supposed to do email marketing if you haven't got a list of subscribers? Again, you need a website so people can provide their emails in exchange for something valuable you have to offer. For example, a free eBook or a free email course. Otherwise, you will have to spend more money on solo ads, which is very risky for beginners.
What About The Support? 
---
Are you prepared to see the level of assistance you will have? A screenshot says a thousand words: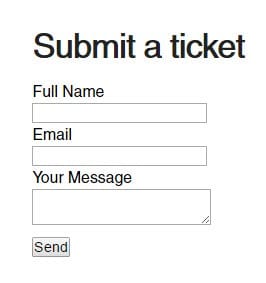 Conclusion  
---
Quick Cash Streams is a superficial training developed carelessly, as it doesn't explain properly the strategies to get free and paid traffic
In my opinion, it is impossible to build an online business only with the information provided by Quick Cash Streams. IN reality, you will need much more than that!

Verdict:

Not Recommended
The TOP Training Platform to Build a Successful Online Business
---
If you want to get a PROVEN step by step training, excellent support and a platform to build a website (the foundation), then check out my #1 recommendation. Everything you need to build a thriving business is there.
Here is what you will get for free!
The first 10 lessons of the online entrepreneurship certification course – Valuable information that will put you on the right track for success.
2 websites for life – Kick start your business with no strings attached!
Unlimited support for the first 7-days – access to a community of 800,000+ online entrepreneurs, including me and the owners Kyle and Carson. The community is very active! There is a live chat, various forums, and member's blog posts.
Do you want to know more about it?
Click Here for My #1 Affiliate Marketing Recommendation 
Thanks for reading! 😉
I hope this review helps you make an informed decision. If you have any thoughts or questions, drop me a message below.
Your friend
Stefan