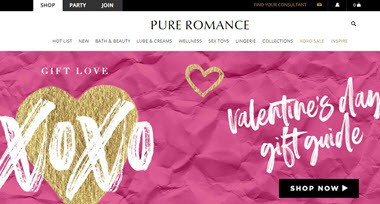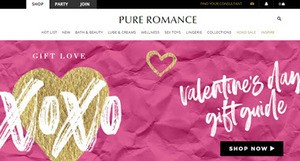 You want to join Pure Romance, become a consultant, and earn an extra income while working with a flexible schedule. But what is bugging you is the possibility that Pure Romance may be a pyramid scheme or another type of scam.
Well, the truth is that Pure Romance is a legit company. If you want to become a consultant, you can rest assured you will not involve yourself in any fraudulent activity.
A pyramid scheme is an illegal form of investment where members recruit other people to invest in hopes that they will make a lot of money.
However, the scheme has no tangible products, so the money paid to old investors originates solely from the money of new investors.  This scam is not able to sustain itself for too long and eventually collapse.
As you will see, Pure Romance has an extensive product lineup and operates a successful business since 1993.
Whether you want to get more sales for your MLM business or create a lucrative website, this excellent step by step training can help you reach your goals! It's helped me reach $1,000/mo from my laptop and make money while travelling the world.
pUre Romance Review
Name: Pure Romance
Website: https://www.pureromance.com/
Business Type: Multi-level Marketing (MLM)
Price: $159.00 (minimum – starter kit)
Overall Rating:

1.7/5 

[yasr_overall_rating size="medium"]
What is Pure Romance?
---
Founded in 1993 by Patty Brisben, Pure Romance is a multi-level marketing company that sells a wide range of products including sex toys, lingerie, cosmetics, creams, essential oils, and more!
According to the website, Pure Romance's missions is to improve the lives of women through education and community awareness.
The company has a tradition of hosting parties, where one of their consultants will go to the clients' house and provide an unforgettable night, or so they say.
In this party, the consultant is responsible for entertaining guests,  giving tips on sexual health and how to spice up relationships. Also, she will provide a product demonstration, explaining how each product works.

This reward platform is going viral! Cash out via PayPal, Visa, Gift Cards, and in-game currencies - Click here to find out how to generate an extra $10+ per day! 
People can also become a Pure Romance consultant and work as an independent business owner. The business model is multi-level marketing, paying commissions and bonuses up to the 4th level downline.
Pros and Cons
---
Pros
It's easy to get started. You just need to buy a kit.
The possibility of hosting parties is good for business.
Cons
There are many rules.
You should activate your consultant status within 60 days.
Intricate compensation plan.
Consultants who don't reach the targets lose the full compensation plan and even their active status.
Many negative reviews on the internet.
No income disclosure.
Pure Romance Products
---
As you can see from the main menu of the official website, there are many products, and most of them are sex toys.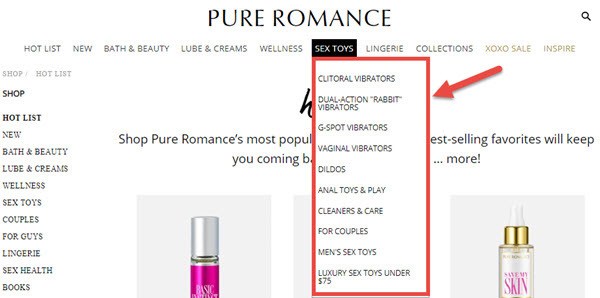 As with most MLM companies, Pure Romance's products are overpriced compared to what you can get on Amazon or another company that is doesn't operate as an MLM.
For example, a lubricant that costs $20 can be purchased for less than $10 on Amazon or elsewhere.
That is because the price must not only cover the company's manufacturing and operational costs as well the lucrative compensation plan.
Also, I would like to warn you that these products are of dubious quality. If you check on Trustpilot, you will see why I am saying this.

How to Become a Pure Romance Consultant?
---
Many people are excited to join MLM opportunities because of the freedom it provides.
The freedom comes from the fact that consultants are working as independent business owners, who make their own hours and earn income based on sales volume.
However, not everything is good in this business model, and you should be aware of the risks!
To become a consultant, you must first buy a Kit to show the product line to your potential customers. There are currently three kits you can choose from:
Standard Kit – $159.00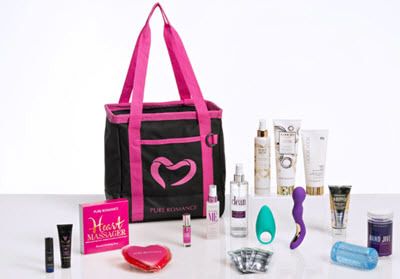 Deluxe Kit – $399.00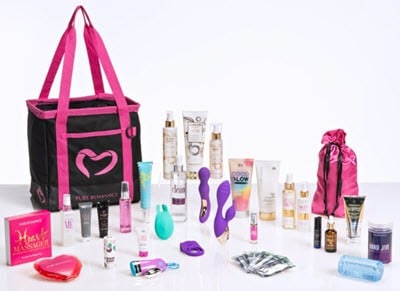 Premium Kit – $519.00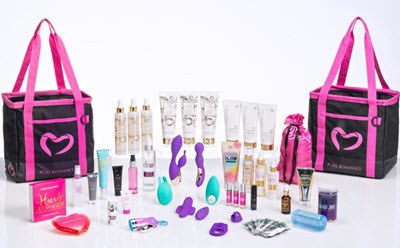 All of these kits include marketing materials, 10 product catalogs, a personal website, a credit card reader, an online office, a point of sale app, and a free 90-day trial of Media Center.
According to Pure Romance, these Kits are worth more than double the price, but in my opinion, they are quite expensive.
Remember, if you are buying these kits after being recruited (referred) by an active Pure Romance consultant, this person is making commissions and bonuses.
The cheapest option is the Starter Kit, but if you are hosting a party with many people, it's wise to bring with you a broader range of products.
I told you that there are risks involved, and that is not only because you have to purchase a kit, but also meet specific requirements to maintain an active consultant status.

Active Consultant Requirements
---
If you read their Incentive Requirements Guide, you will learn that you have four options to achieve active status. These are:
Purchase $200 worth of products within 60 days.
Purchase a product bundle within 60 days.
Participate in the New Consultant Inventory Advantage Program within 60 days.
Purchase the Deluxe Plus kit.
If you don't meet the requirements after 60 days of your kit purchase, you will lose your status, and thus, you will have to buy another kit to regain status.
Not to mention you will need to meet one of those same requirements after 60 days. Otherwise, you will keep losing money.
As you can see, the initial investment is much higher than you previously thought it would be!
The truth is that most people involved with MLM end up losing money. They buy expensive products and fail to sell them.
In doing so, they benefit those experienced recruiters who have the marketing skills and the audience to refer lots of people.
Reach The Target or Lose Money! 
---
Another essential rule that you must sell $200 worth of products every two months to continue as an advanced consultant.
If you fail, you will downgrade to the Family & Friends status, which means you will won't benefit from the full compensation plan, which pays bonuses and overrides.
Unfortunately, things can get worse from this point…

If you don't reach $600 in retail volume within 12 months, you will lose all your downline as well as your active status.
As a result, you will become an inactive consultant, and you will have to buy another kit to regain status.
I think this system is extremely unfair to all those who are just starting out and don't have much experience to make this business work from the beginning.
In my opinion, this situation is worse than being an employee because if you fail to meet the targets, you will lose your hard earned money.
Earning Potential
---
There is a 30% buying discount right from the start, which means you have the potential to make 30% per sale.
Also, you will earn great bonuses depending on your Paid-At Level.
According to Pure Romance, the typical party takes around 3 hours and generates an average profit of $600.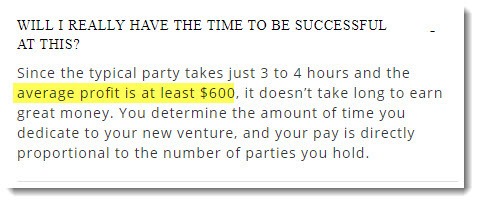 Do the maths and take a realistic approach to your business. To earn $600, you should sell at least $2000 worth of products in one party. If you host a party with 40 women, each one should spend $50.
Is it possible? Yes, it is. But I don't think it's going to be easy…
Pure Romance encourages consultants to host parties with friends to kickstart your business. However, some people may feel embarrassed if they can't afford or simply don't want to buy a product.
I don't know! The idea of going to a party where hosts expect me to buy products feels weird, to say the least.
Another possibility of making money is by promoting your personal website using different traffic strategies.
When a website visitor clicks on the product link and places an order through your site, you will earn a 15% commission.
This strategy is much more appealing to me because there is no direct selling involved.
Complaints
---
I searched online and found lots of complaints about Pure Romance on Trustpilot.
The company has received 2 out of 5 stars on that review site, which isn't a good sign.
Not to mention many of the 5-star ratings are from consultants who are trying to help recover their business reputation.
You can find many complaints about poor quality products, shipping delays, bad customer service, rude and unengaged party reps, among other things!
Conclusion – Is Pure Romance a Scam?
---
Pure Romance is not a pyramid scheme or any type of scam, but the company has received too many complaints.
If you care about the quality of what you promote, then I highly recommend purchasing one or two products before investing in your Kit to become a consultant.
As for the business opportunity, I am not convinced it's a good one!

There are many rules, the compensation plan is difficult to understand, and if you fail to reach the targets, you will downgrade and even lose all your downline.
It's a risky business I'd say!
How I Make Money From Home – No Direct Selling! 
---
I've never been involved with multi-level marketing companies, but I know how it feels like the pressure to meet targets.
This business model doesn't appeal to me because it doesn't feel like you are in control. Yes, you can work whenever you want, but there are many rules that you must follow. Plus, you assume a lot of risks!
In my case, I make money with affiliate marketing, which is way better in many aspects.
Basically, my "job" as an affiliate marketer is to create helpful articles for my own website and promote products via links and ad banners.
When people visit my site in search for information, they can click on these links and visit the merchant's website. If they make a purchase, then I earn a commission.
There is no direct selling, no shipping or product creation. All you need is to focus on providing helpful content, which will rank on Google and attract visitors.
It's one of the most passive ways to make money on the internet. That is because once you create a ton of articles and you have a good amount of traffic (visitors), your site keeps getting traffic and money even while you are enjoying life in a tropical paradise. 
If you are serious about building your own internet business, working for yourself, and earning a job-replacing income online, check out my Wealthy Affiliate review.
The owners Kyle and Carson have developed a remarkable training and community that has turned LOTS of newbies into 6 figure earners. The great thing is that there is a free started membership to test the waters!
Learn How to Make Money With Wealthy Affiliate HERE! 
Thanks for checking out my Pure Romance review. If you have any questions about it, just let me know in the comment section below. I'm happy to help!
Stay safe and peace out!