In this post, I will explain all you need to know about the HempWorx affiliate program and whether this is a legit and profitable business opportunity.
Found in the Cannabis plant, CBD oil is becoming increasingly popular due to its medicinal benefits. As a result, the demand for quality products has spiked in recent years, creating immense business opportunities for affiliates.
One company that has emerged as one of the top CBD sellers is HempWorx, which claims to produce the Word's purest CBD oils.
Are you ready to learn about HempWorx and its affiliate program? If so, then let's get started!
Whether you want to get more referrals for your network marketing niche or start a brand new internet business, this excellent step-by-step training can make a huge difference! It's helped me reach $1,000/mo from my laptop and make money while traveling the world.
HempWorx Review
Name: HempWorx
Website: https://www.hempworxofficialsite.com/
Business Type: Multi-level Marketing (MLM)
Price: $20 (activation fee) + at least $69.00/mo + Shipping
Recommended? For newbies: No; For expert marketers: Maybe
Overall Rating:

2.4/5

Summary: HempWorx is operated by a multi-level marketing company specializing in CBD oils, a component from the cannabis plant. Some research suggests CBD can reduce inflammation, ease anxiety, and provide other great benefits. However, more research is necessary to prove its medical benefits. HempWorx's affiliate program is lucrative, but those with little to no experience in internet marketing struggle to make profits.
What is HempWorx?
---
Created in 2014, HempWorx is a brand developed by My Daily Choice Inc., a multi-level marketing company that sells Cannabidiol oil.
Cannabidiol, or simply CBD, is a natural component extracted from the marijuana plant.
Some research suggests CBD oil may provide various health benefits, including anxiety and pain relief, as well as treatment for Alzheimer, Parkinson, and multiple sclerosis, among other illnesses.
HempWorx is one of the few companies collaborating with research hemp farms in Kentucky, producing one of the best quality, CBD-rich hemp strains in the U.S. That is because of the ideal climate and soil conditions of the region.
Another important consideration when choosing to become an HempWorx affiliate is that the company ships not only to all 50 U.S. states but also to most countries.
So, you can promote HempWorx products to a worldwide audience and have plenty of room for business growth.
Pros And Cons
---
Pros
Lucrative compensation plan.
High-quality products.
HempWorx ships to all 50 U.S. states and most countries.
Cons
Products are quite expensive compared to hemp seed oils.
Intricate compensation structure.
Affiliates must make purchases every month to stay active.
The compensation plan states that affiliates just need to pay $20, when they must purchase products every month.
-B rating on BBB.com – Lots of complaints.
The Products
---
Before diving into the affiliate program and compensation plan, let's look at the product lineup.
500 mg and 750 mg Full Spectrum Hemp Oil 
The CBD oil is their most popular product and is available in 2 concentrations: 500mg and 750mg of active CBD. It also comes in 3 different flavors: natural, peppermint, and cinnamon.
Price: 500 mg bottles cost $69 + shipping. 750 mg costs $89 + shipping.
Hemp-Infused Coffee 
Each box contains 30 packs of arabica coffee with 5mg of hemp-derived CBD. This product is THC free, gluten-free, and non-GMO.
Price: $69 + shipping
HempWorx CBD Topical Creams
There are 3 CBD creams, each of which has different purposes.
The Renew Anti-ageing cream may increase cell longevity and help the skin look younger. The Revive cream has similar anti-aging benefits and improves skin texture and complexion. As for the Relief Icy Pain Rub, this cream reduces muscle pain by relaxing the muscles.

Price: $69 + shipping
HempWorx CBD Oil and Treats for Pets 
Yes, even Pets can get the benefits of CBD! The HempWorx pet line includes 250mg Hemp Oil and 2.5mg Dog Treats which are soy, corn, and grain free.
Price: $69 + shipping
How Does HempWorx Compare to Other Products in the Market?
---
HempWorx claims that most of the inexpensive products you will see in supermarkets are made of hemp seed oil, which has only trace amounts of CBD.
According to the company, HempWorx is superior because their hemp oil is extracted from the stalk using a CO2 extraction.
It's important to mention that HempWorx's facilities are approved by the FDA (US Food and Drug Administration). Besides, their hemp products have less than 0.3% THC, making them 100% legal to sell and consume.
Does HempWorx CBD Oil REALLY Work? 
---
Unfortunately, there is still insufficient research about the effectiveness of CBD oil in diagnosing, treating, or preventing any disease.
So, when promoting any of these products, affiliates should avoid claims not backed by proper research.
The disclaimer at the bottom of the official website says:
These statements have not been evaluated by the FDA and are not intended to diagnose, treat, cure or prevent any disease. Most work-place drug screens and tests target delta9-tetrahydrocannabinol (THC) and do not detect the presence of Cannabidiol (CBD) or other legal natural hemp based constituents. Even though our products contain less than .3% THC by dry weight (Federal Legal Limit), studies have shown that ingesting Full Spectrum CBD can cause confirmed positive results when screening urine and blood specimens.
Complaints
---
If you check on BBB.com, you will discover 33 complaints filed against the business. Most of the claims are regarding payment and refund issues.

Because of this and the lengthy response time, My Daily Choice Inc. has a -B rating.
HempWorx CBD Affiliate Program
---
According to extensive research conducted by Arcview Market Research, the legal cannabis industry will experience significant growth in the next ten years.
This will undoubtedly benefit those directly or indirectly producing and promoting cannabis products for medical purposes.
As I mentioned, HempWorx is a multi-level marketing company, which means they have a complex and highly profitable compensation structure.
According to their compensation plan, you can earn up to 85% of the total BV (business volume), which is remarkable!

This reward platform is going viral! Cash out via PayPal, Visa, Gift Cards, and in-game currencies - Click here to find out how to generate an extra $10+ per day! 
It's possible to succeed as an independent affiliate and earn full-time income by promoting HempWorx CBD products.
However, you should have realistic expectations and understand this is not an easy task

If you look at the income disclosure statement, you will see a table that includes all the commissions paid to affiliates from January 2017 to July 2018.
Although many people are making a killing by promoting HempWorx, the reality is that:
57.32% of affiliates (Builders) earn a monthly average income of $10.22;
21.46% of affiliates (Directors) earn a monthly average income of $29.64;
20.43% of affiliates (Executive) earn a monthly average income of $90.52, and
Less than <1% of affiliates (5K) earn a monthly average income of  $877.15.
These figures are not to demotivate you but to make you understand that building a business that pays you the bills requires significant commitment and perseverance.
70.3% of all Affiliates quit after their first year in business, which doesn't surprise me.
If you want to succeed in creating a lucrative internet business, it's crucial to build a solid foundation to attract a massive audience. Check out my No.1 Recommendation to learn effective and long-lasting strategies!
How to Become a HempWorx Affiliate? 
---
To become an affiliate, click on "Register" at the top-right corner of the page and choose the affiliate account.
According to the compensation plan, you can start as an affiliate by paying a one-time $20 activation fee.
However, the registration page also forces you to purchase one of the packages.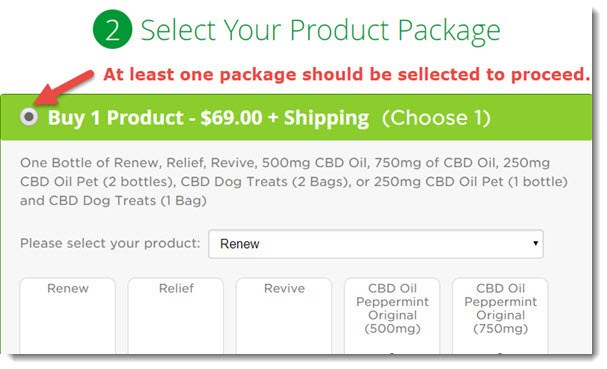 So, the truth is that you will need to buy a product package. Not only that, but you will also need to purchase a product every month to maintain your account activated.
The company will give you a replicated website, a back office, and a welcome kit.
The replicated website is a simple lead capture page that will not attract visitors. Your job is to promote this page using the traffic strategy best suits you.
Extremely Complicated Compensation Structure
---
If you are new to the Multi-level marketing model, you will probably struggle to understand the HempWorx intricate compensation plan.
Depending on the product package you choose, you will be given a BV (business volume ) amount, which will influence in your affiliate rank.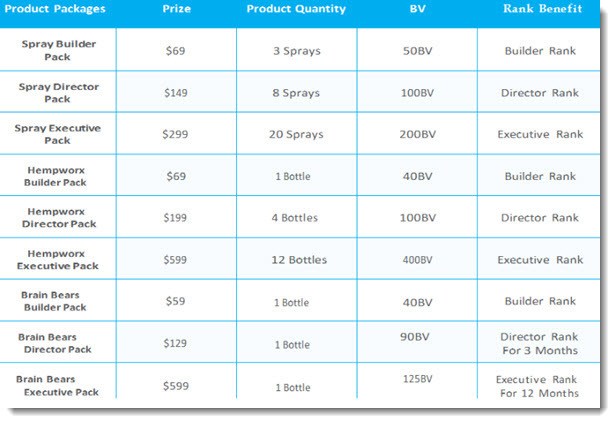 The higher your ranking in the matrix, the higher your bonuses and monthly earning potential.
There are many compensation benefits such as the Jump Start Bonuses, Binary Commissions, Leadership Check Matching, Global Bonus Pool, Tank Incentives & Bonuses, VIP Auto Club, and the Elite Expense Accounts.
Check out the HempWorx compensation plan to learn about all the ranks, commissions, and qualification requirements.
Can You Succeed As a HempWorx Affiliate? 
---
Yes, absolutely!
The problem is that you must buy a monthly package to keep your affiliate account active. Otherwise, your business is gone! 
In my opinion, this requires a big downside because you need to refer only a few people to break even.
To me, it's no surprise that very few people make a substantial and consistent income with the HempWorx affiliate program.

Most people lack the proper foundation to attract an audience to their websites.
So, what happens is that over 70% of affiliates are just making purchases and contributing massively to the success of a few super affiliates. They don't break even!
Conclusion 
---
HempWorx is a legit and very lucrative business opportunity for those who can attract hundreds of people to their capture pages.
Their products seem high quality and affordable, but my opinion, this is a very risky business for beginners who still don't have the marketing skills.
It's risky because you must purchase at least one package per month, so recurring costs are involved in this type of business.
You will also need to purchase a domain name and a hosting service for your website, incurring additional monthly costs. Lots of affiliates probably invest in advertising too.
How I Make Money Online
---
Personally, I prefer not to involve myself with Multi-level marketing companies because of the complicated compensation structure and the fact that I need to invest a lot of money into their products.
When I started my internet business, I invested only in proper education, support, and tools to run my website.
With the education and support that I got from this excellent platform, I built a WordPress site and attracted a huge audience over time.
Now, the money I generate covers all my living costs in this expensive city called London…
There is little risk because the traffic comes from people searching on Google and Bing, which is 100% free.
Bear in mind I had no previous experience in marketing or web development as I have an engineering background.
So, the answer to that question is that I make money online by creating helpful articles for my own website and promoting other people's products as an affiliate marketer.
If you are serious about building your own internet business, working for yourself, and earning a job-replacing income online, check out my No.1 Recommendation.
The owners Kyle and Carson, have developed a remarkable training and community that has turned LOTS of newbies into 6 figure earners. The great thing is that there is a free started membership to test the waters!
Thanks for reading my article on the HempWorx Affiliate Program. If you have any questions about it, just let me know in the comment section below. I'm happy to help!
Peace!