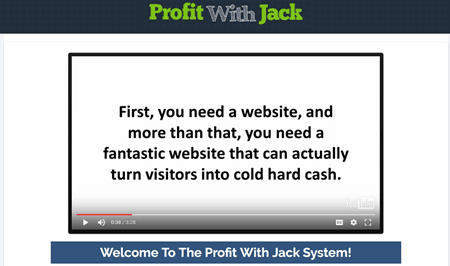 I just found a website that is promising to give you financial freedom with absolutely no work on your part. Is profit With Jack a Scam or a legit opportunity?
Check out my honest opinion about this website before you join.
By the way, don't forget to take a look at my #1 recommendation to discover the strategy that earns me $900/month from my laptop.
Profit With Jack Review
---
Platform: Profit With Jack
Website: profitwithjack.com
Price: $47 plus $1
Business Type: Revenue Sharing
Score:

0/10
The Promise of a Luxury Life! 
---
By now you have already been fed by the idea of making lots of money online while sitting in front of the beach and doing absolutely nothing!
Profit With Jack wants to dig dip into the side of your brain that asks for instant gratification and quick fixes.
I am here to shine a light of reality and assure you there is no life-changing reward without putting significant effort! 
They want to make you believe that their ready-made website will solve all your financial problems. Well, the reality is that a website is worth $0 if it doesn't provide any value for people.
How do you provide value? By creating helpful content in your niche market. There are no shortcuts!
How Does it Work? 
---
The sale's page is urging you to enter your name, email, and phone so you can duplicate the owner's success and make $160 – $440 per day.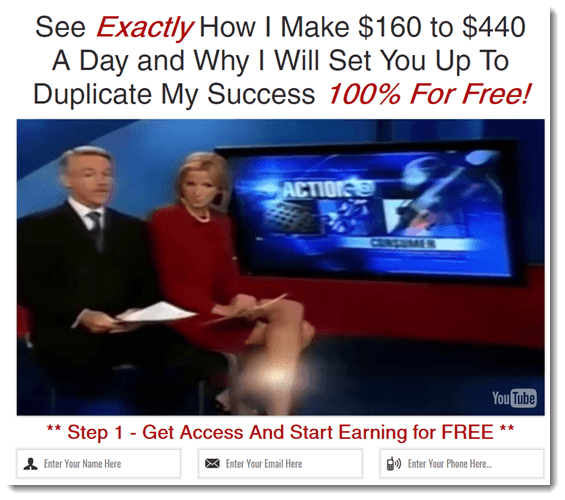 They claim it's a free opportunity, but it's not! On the next page, you realize you will have to pay $1 gain access to what they call a "Commission website."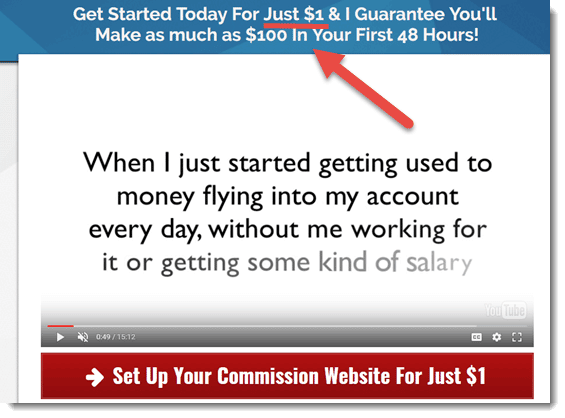 The only thing that is said about this site is that it helps people save their precious documents.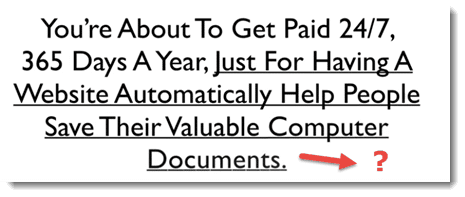 Why can't they just be clear about what they are selling here?
It just feels like going to a restaurant and paying for the bill without knowing what the waiter will bring to the table.
Do you think $1 is all you will have to pay? No, it's not!
If you proceed to the payment page, you will notice that you have to pay $1 for a 7-day trial. After that, you will have to pay $47 per month.
Here is the proof!

By the way, the payment is processed via a marketplace called Clickbetter.

So, what do you get from Profit With Jack's program?
Just the right to promote Profit With Jack itself and earn affiliate commissions. You do not own any website. It has nothing to do with helping people save their precious documents.
Instead of a website of your own, you will get a referral link that directs people to Profit With Jack's website.
In order to get your link, you need to sign up with Clickbetter, insert your username on the form provided and press "submit."

This referral link contains your unique identification code, so when people click on that and buy the membership, they say you will earn $40 every month for each $1 trial that you give away. But is that really true?
First of all, signing up with Clickbetter is free, and promoting any product inside that marketplace is also free! This means that you can search for Profit With Jack and get their referral link without purchasing the membership.
Promoting Your Referral Link
Profit With Jack doesn't provide any training on how to promote the affiliate link.
So, let me introduce to you Profit With Jack Done For You Advertising Co-Op!
Very simple!
You pay for extremely expensive ad packages, and they will advertise your referral links on your behalf.

Of course, they don't tell you which type of marketing strategy they will use to promote your link.
It starts with $110 for 100 clicks up to $3750 for 5000 clicks! Bear in mind all these ad packages are non-refundable! 
It's said that on average, 4% of visitors upgrade and become a member. Personally, I think this conversion is way much lower. I would say less than 1%.
Heck, there is a good chance you pay for 5000 clicks and don't get one single referral!
Here is a relevant quote from the earning disclaimer:
"EVERY EFFORT HAS BEEN MADE TO ACCURATELY REPRESENT THIS PRODUCT AND ITS POTENTIAL. THERE IS NO GUARANTEE THAT YOU WILL EARN ANY MONEY USING THE TECHNIQUES AND IDEAS OR SOFTWARE PROVIDED WITH THIS WEBSITE. EXAMPLES IN THIS PAGE ARE NOT TO BE INTERPRETED AS A PROMISE OR GUARANTEE OF EARNINGS."

This reward platform is going viral! Cash out via PayPal, Visa, Gift Cards, and in-game currencies - Click here to find out how to generate an extra $10+ per day! 
Final Thoughts
---
I don't recommend Profit With jack.

The owner is charging you for the opportunity to join his affiliate program and urging you to finance his own advertising campaigns. In my opinion, this is not a sustainable way to make money online.
What Now? 
---
Building a real and lucrative online business takes time and a lot of upfront work.
The upside is that you have the freedom to set your own schedule, work from anywhere and take as many holidays as you like!
There are many strategies that you can use to build a business, and all of them has their pros and cons. For those starting out, I highly recommend affiliate marketing. 
It has a very low startup cost, and it's scalable.
If you want to learn from the same training program that I followed two years ago, then check out my #1 recommendation review. The first 10 lessons are completely free and will guide you step by step to build a solid foundation for your online business.
Thanks for reading. I hope this review was helpful to you. If you have any questions, just drop me a comment below!