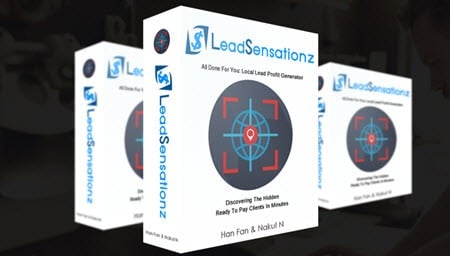 LeadSensationz is said to uncover thousands of local business owners who desperately need help with their websites and social media marketing campaigns. But can this software really find hungry clients? Or is a scam?
In this review, I would like to show how LeadSensationz works and give you my honest opinion about it.
For the same strategy that is earning me over $600/month in passive income, check out my TOP recommendation.
LeadSensationz Review
---
Product: Leadsensationz
Website: leadsensationz.com

Owner: Han Fan
Price: $29.97
Overall Rating:

7.0/10
What is
 LeadSensationz? 
LeadSensationz is a cloud-based software that searches local clients that have issues with their websites and social media marketing.
It is designed for people who want to work as a local marketing consultant, as it automates the process if identifying opportunities and contact emails from potential clients.
LeadSensationz is promoted as a shortcut to start making easy and quick money online. They say you can do this without…
any experience
cold calling
running ads
writing content
or networking
They also claim that you can make $250, $500 and even $1200 for just a few hours of your time. It just seems too good to be true, don't you think?

Well, let me show you how this tool works and why you need to have realistic expectations about it.
How Does LeadSensationz Work?  
The software searches for businesses in a given location and identifies those who need to improve their online presence and website performance.
It also allows you to contact them through email so you can promote your services.
Step 1 – Running Your Search
The first step is to choose a keyword and location: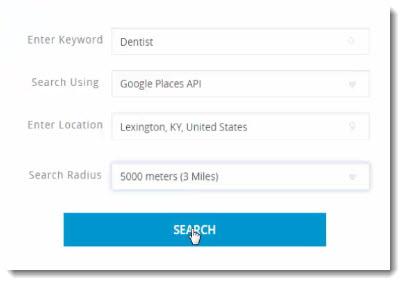 Step 2 – Identify Opportunities
Once you press "search," you will get a list of businesses that shows if they have a…
WordPress website
Fast loading website
Mobile optimized website
Social media presence
Video marketing campaign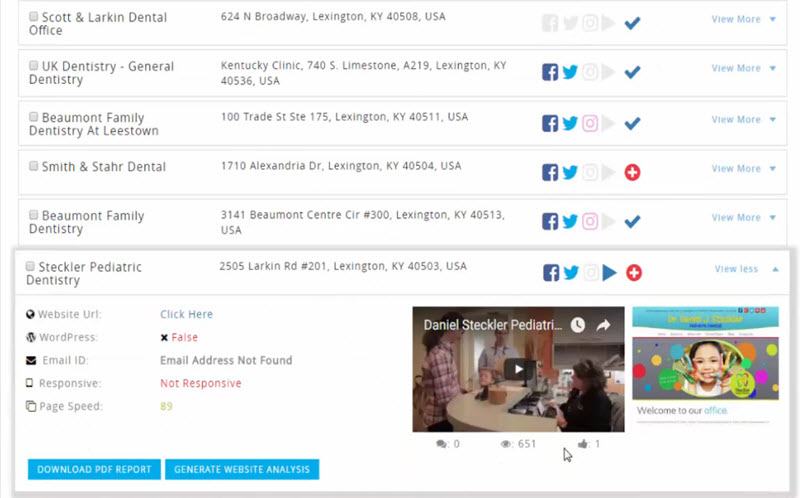 With a push of a button, you can quickly identify problems and visit their websites/social media accounts to perform an in-depth analysis.
Step 3 – Email Each Client With Your Offer
Next, just click on "Start Email Campaign" and filter the type of audience you want. For example, you can target only businesses with a low page speed.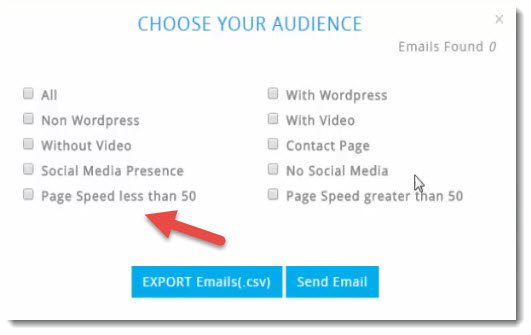 Then, all you have to do is select this option and send emails to all the leads that fulfill your criteria.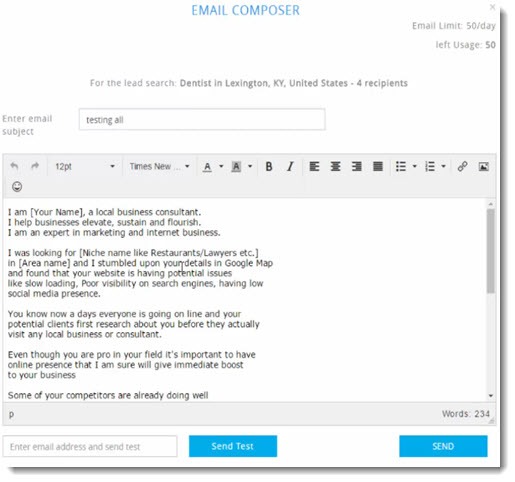 LeadSensationz has standard email templates according to the type of audience you choose. But you can change that according to your needs.

That's it! Now, you just have to keep on searching for more clients while you wait for a response.
No Experience? 
What if you have no experience in online marketing and websites?
Well, LeadSensationz claims that you don't need any experience as you can outsource such services in freelance platforms like Upwork, Fiverr, Warrior Forum, etc.
Yes, it's possible! However, I don't recommend you provide services if you don't have a basic understanding of marketing and website creation/optimization.
You need to strive for excellence, and if you don't have basic knowledge, you won't be able to rate the jobs performed by your freelancers. This will possibly lead to customer complaints.
Can You Make Good Money With LeadSensationz?
LeadSensationz is a great tool to find local clients. They will be thankful for pointing out weaknesses in their marketing campaign, but I think most of them won't hire by email.
I can say for myself. I am a website owner, and I am always receiving these emails from people who want to improve my SEO and site performance.
Usually, I don't even open such emails. If I need a service done on my website, I go straight to a freelance platform like Upwork and hire workers with excellent reviews and a reasonable price.
I am not saying you can't make good money using this method. But do understand that it may not be as easy as they make it seem.
Final Thoughts 
LeadSensationz is a legitimate and very interesting software to find potential clients. I really like the simplicity and how it can make your life so much easier.
I just don't give a better rating because I believe it is a bit overhyped. The promotional page suggests that once you send the emails offering your services, you will start closing sales like clockwork.

Personally, I don't think it's that easy.  The reason being that business owners prefer hiring freelancers that they know, or at least have a good reputation on the internet.
How I Prefer to Make Money Online
In 2015, I discovered the possibility of building an online business and making money on my own terms.
Among so many benefits of having an online business are the unlimited income potential and the possibility of working whenever and wherever I want.
I also love the fact that I don't need to deal with customers, suppliers or physical products.
All I do is write helpful articles for my audience and promote other company's products and services. If visitors buy these products after they click through my affiliate links, I make an excellent commission.

This reward platform is going viral! Cash out via PayPal, Visa, Gift Cards, and in-game currencies - Click here to find out how to generate an extra $10+ per day! 
This is passive income that grows month after month the more content I create for my website.
Even though I went on holiday in March 2017, I still made $630. Why? because my site kept working for me 24/7. That's the beauty of owning an online business!

If you are interested in building an online business, I highly recommend you follow the same step-by-step course that helped me reach where I am now.
The first 10 lessons are completely free, and there is a huge community that will help you through live chat and forums.
So, what do you think about LeadSensationz? Do you think this an efficient method to make money online?
Thanks for reading and see you next time!
Your friend
Stefan