Welcome to my JVZoo Academy review!
What struck me about JVZoo Academy was the incredible number of 1500 sales in just two days after launch!
Not only that, the refund rate was relatively low (1.09%), which means people saw the value in it.

So, I decided to purchase JVZoo Academy – The Strategy not only to write an honest review for you guys but also to gain critical knowledge, as I plan to create information products in the future.
Check out my review below, and don't forget to leave me a comment below if you have any questions about this training.
JVZoo Academy Review
---
Product: JVZoo Academy
Website: http://jvzoo-academy.com/thestrategy/
Strategy: Online Marketing – How to become a top JVZoo seller and affiliate.
Price: The Strategy: $19.95; Mastery: $197; 60 Day MasterClass: $97; Live Coaching: $97.
Owner: Sam Bakker
Check out my #1 recommended affiliate training program – A free trial is available! 
What is JVZoo Academy?
---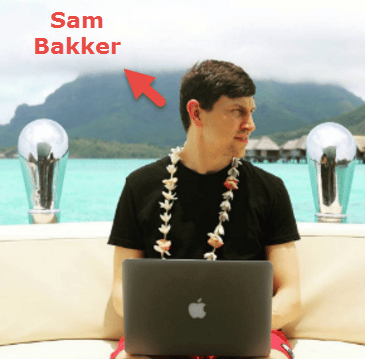 Different from most online marketing training out there, JVZoo Academy will walk you through step by step how to become both a top JVZoo seller and affiliate. 
In other words, they are teaching you how to become one of them. And as we all know, it can be highly profitable!
JVZoo Academy was developed by Sam Bakker and is currently the only training endorsed by JVZoo. It's a blueprint that shows you the exact strategy that Sam Bakker used to become a 7 figure JVZoo marketer.
Keep in mind this is far from a get-rich-quick scheme. On the contrary, the training is 100% clear about the necessity of hard work and perseverance to achieve your financial goals as an internet marketer.

This reward platform is going viral! Cash out via PayPal, Visa, Gift Cards, and in-game currencies - Click here to find out how to generate an extra $10+ per day! 
"There are no shortcuts to becoming successful in terms of the effort you must put in. But this sequential system is THE shortest way to get where you are want to take your online business."
Pros and Cons
---
Pros
High-income potential: It takes time and hard work to become a successful JVZoo marketer. However, the advantages of building an online business are worth every drop of sweat. Selling information products is one if not THE BEST way to make money online and live life on your own terms.
The course is very detailed and easy to follow.
JVZoo itself endorses the training.
Great support.
100% money back guarantee.
Cons
Creating your first product can be pretty challenging for a complete beginner. Therefore, I recommend you start as an affiliate to get some experience and build a list of subscribers.
The front-end product helps you promote products as an affiliate through email marketing. However, it doesn't go into detail on how to build a list in the first place. You need this knowledge to get started.
No free trial is available.
Lots of upsells. It can be hard to determine which upsell offers the most value for you.
Frontend and Upsells
---
JVZoo Academy is comprised of four separate purchases. The first one (frontend) is called JVZoo Academy – The Strategy and costs a one-time fee of $19.95.
After you purchase the front, you will discover the following upsells:
JVZoo Academy Mastery: $37/month or $197 (one-time cost)
JVZoo Academy – 60 Day MasterClass: $97
Live Coaching: $97
We all hate upsells, but that's a marketing strategy that works for vendors.
I haven't purchased any of the upsells, so I can't provide an in-depth review now. However, I can offer my honest opinion based on my experience with the front end and the sales page.
I am pretty excited to talk about it. So, let's get started!
A Close Look at The JVZoo Academy – The Strategy
---
The core training is composed of the Kickstarter guides (PDFs), which will detail how to become both a vendor and an affiliate on JVzoo.
You may think the product is weak because it's cheaper than the upsells, but that's not the case. The Kickstarter guides are very detailed and include exactly how successful JVZoo marketers build and run a successful online business.

Browse the tabs below to see the contents inside each guide: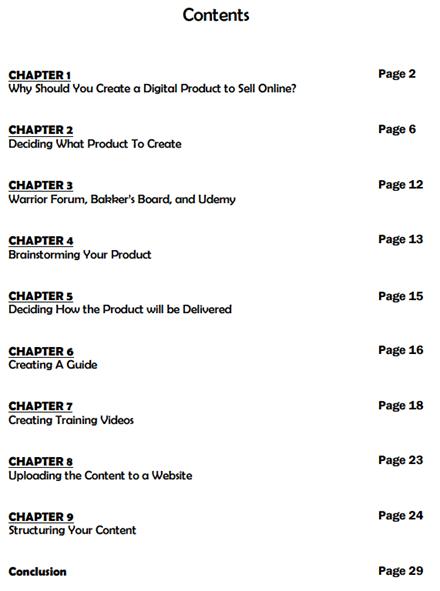 Product Kickstarter
Creating your first product is one of the most complex parts of becoming an online marketer. You may think you have no relevant knowledge or skills that people would want to learn from you.
The good news is that the course will open your eyes to the things you may already know. And you know what? It's excellent if you are a complete beginner! The training will show you the path to harvest the knowledge you need to craft your first information product.
It will also help you with the creative process through a written guide or video training.
The important thing is – don't give up on your first step! Instead, treat your first product as part of the learning process.
Why? Because chances are, you will fail on your first attempt. It's completely normal! Only by taking consistent action and experimenting will you gain the core skills to earn a living online and eventually reach six figures and beyond.
Remember that less than 1% of people make lots of money with their first launch.
Launch Kickstarter
This guide will walk you through the process of creating a buzz around your product and completing a good launch on JVZoo.
In this 64-page pdf, Sam breaks down all you need to do step by step before the launch.
How to prepare your product for launch? How do you set up your funnel? What platform do you use? How much do you charge?
These are some of the questions that will be answered clearly, with no room for confusion.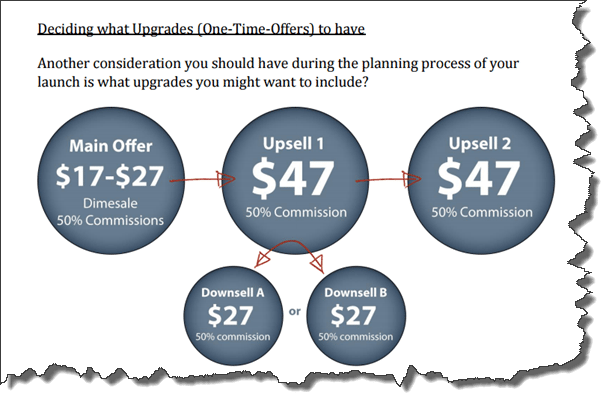 Affiliate Kickstarter
Affiliate Kickstarter is almost entirely dedicated to email marketing. Indeed, email marketing is a potent tool to promote your products or other people's products as an affiliate.
I think this guide is excellent! I particularly liked chapters #5 and #6, where he explains how to construct your offers.
However, I need to criticize the lack of explanation on how to get subscribers. For those starting, it can be very challenging to build a list from scratch if they still don't have an online presence.
Strategy Guides
The strategy guides reinforce and summarize what you learn in the Kickstarter guides. They will help you refresh your memory and ensure you don't miss any critical launch components.
Upsell #1: JVZoo Academy Mastery
---
As I said, I haven't purchased this upsell, but I believe it has significant value.
Why? Because if you want to put the Kickstarter guides into practice and create your product, you will need the tools. JVZoo Academy Mastery will provide not only the essential tools you need but also additional training, support, and much more.
For $197, you get:
iGloo Software (Sales Funnel & Page Builder)
iGloo Member Software (Membership Builder & Plugin)
Foundations Training
Fundamentals Training
Launch Formula
Affiliate Masterclass
How-To Videos for every step
How-To Cheatsheets for every step of the way
Community Forum (Connect with the community)
Over 20 High-Quality Interviews With Experts
Product Spotlight (Find The Best Tools)
Monthly Updates & Additional Skills-Based Training
Considering the basic iGloo app plan costs $87 (one-time payment), it's not overpriced at all! Think about it. You are getting additional training and lifetime access to monthly webinars and expert support for just $110 ($197 – $87).

Upsell #2: JVZoo Academy – 60-Day MasterClass
---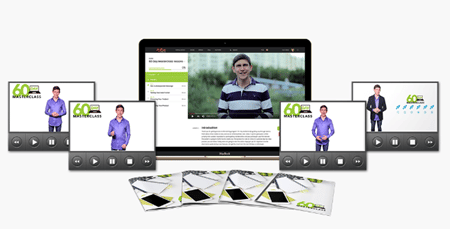 The 60-Day MasterClass is said to be the ultimate success plan that guarantees your results.
The difference between the Kickstarter Guides and Academy Mastery is that the entire JVZoo Academy is combined into a 60-day plan, where each task is broken down into daily action plans.
Each day you will receive a plan that includes a quick video and a guide that will help you keep focus and move towards your goals.
In my opinion, you should not buy this one unless you are having a hard time following the core training.
Upsell #3: JVZoo Academy – Live Coaching
---
This is a 6-week program where you will get:
Six weeks of live training presented by Sam Bakker and Sam Robinson (yes, they have the same name 🙂 ) where you can get all your questions answered in real-time.
Private Skype group that you can use to network with instructors and other students.
Weekly action plans.
Webinar replays.
The Slides of each webinar are available for download.
Honestly, you don't need to upsell #3 as you already have all the essential information and support through the JVZoo Academy Mastery.
However, this product can be an attractive opportunity if you feel you need to connect live with the teachers.
Final Thoughts
---
JVZoo Academy is excellent training for becoming a top JVZoo seller and affiliate. You will get fundamental strategies and actionable steps to walk your way to success!
Sam Bakker is a top JVZoo seller, so he wouldn't damage his reputation on the platform by teaching you a different or flawed strategy.
You can rest assured the training works nicely for those who put the time and effort into building a real business.
Thanks for reading, and I hope this review was helpful to you! If you think something is missing or you have any questions, feel free to use the comment section below.
See you next time!
Stefan