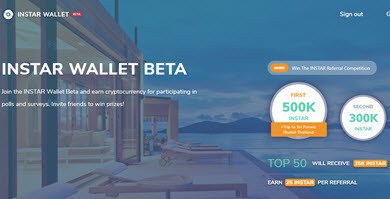 Have you heard about a new platform called Instar Wallet? It claims you can earn cryptocurrency for participating in online surveys and polls.
You are probably wondering if Instar Wallet is a scam or a legit project.
Keep reading as I am going to show you the pros and cons and give you my honest opinion about it.
Let's find out!
By the way, if you to learn how I work from home and bring in $1,000+/mo from my laptop, check out my #1 recommendation! It's Newbie-friendly and free to get started! 
Instar Wallet Review
---
Name: Instar Wallet
Price: Free
Website: https://instarwallet.com
Company: Insights Network
Type: Online surveys
Overall Rating: 3.3/5
What is Instar Wallet?
---
Instar Wallet is a platform developed by a blockchain project called Insights Network (INSTAR), which aims to build a secure infrastructure for data exchange between individuals and organisations.
It's not only a cryptocurrency wallet as the name suggests but also a platform where you can do the following:
Earn crypto (INSTAR) for sharing your data and opinions for marketing research studies.
Watch the movement of crypto prices.
Learn about cryptocurrency and blockchain technology.
Instar Wallet is still in beta version, and therefore, transfers only work within the INSTAR Wallet. If you try to make a transfer, there is a risk you will lose your crypto.
Besides, there may be some bugs while it's still not fully launched.
Pros and Cons
---
Pros
Ideal for those who want to take paid surveys and trade cryptocurrency at the same time.
Instar Wallet is also available as an app so that you can take surveys from your Android device.
Cons
You must provide a copy of your ID to participate in the Insights Data Marketplace.
Cryptocurrencies are highly volatile (you can lose or win).
The value of INSTAR has dropped since May 2018.
Insta Wallet doesn't show the average duration of each survey.
You have to pay a fee to transfer INSTA to USD.
Signing Up and Verification
---
Signing up with Instar Wallet is simple, but to validate your account, you must provide a copy of your ID.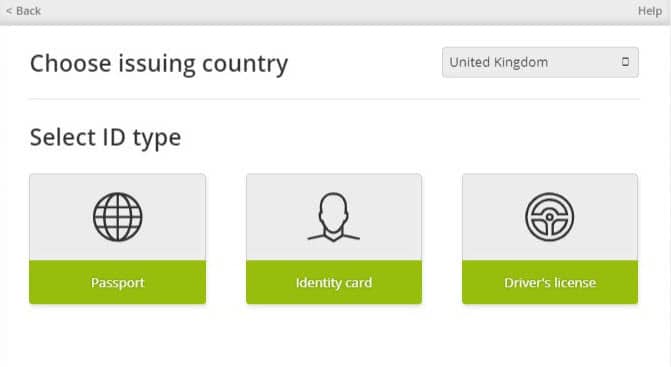 I have reviewed hundreds of survey panels and GPT sites and never had to submit my ID.
In the privacy policy page, there is no information about what exactly they do with IDs and how they handle it.
Personally, I am not comfortable providing my ID to these type of websites, so I didn't proceed.
Because there is no way of knowing whether they will keep it safe or not, I would advise against it. But ultimately, it's your decision to proceed or not.
Earn INSTAR Tokens 
---
As you already know, you will earn the crypto INSTAR for participating in online surveys and polls.
The value of a cryptocurrency is extraordinarily volatile, and therefore, it can shoot to the stars or plummet within a short period.
The value of an INSTAR is currently $0.0064, and it's interesting to note how it continued to drop since the massive cryptocurrency crash in May 2018.
That means you can lose money if you trade INSTAR to Dollar at a low.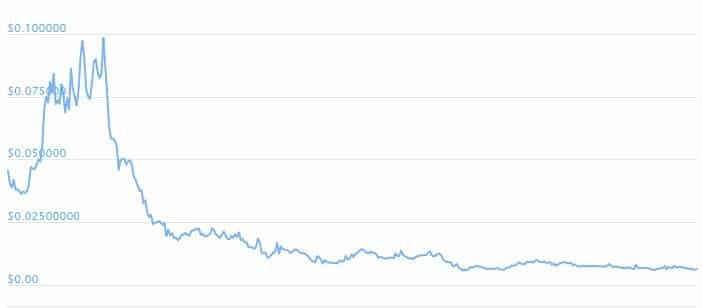 All surveys and poll are available in the "activities" tab.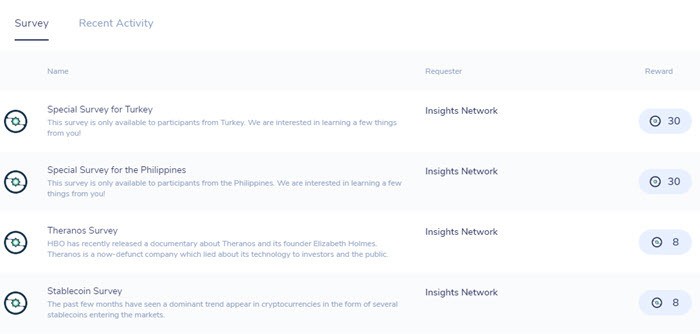 From the list, I can see there are polls worth 1 – 3 and surveys worth 6 – 30 INSTAR.
Considering the current price of this crypto, you wouldn't get paid more than $0.16 per survey.
Not all surveys on that list are available to you. For example, some surveys are targeted to specific countries like Turkey and the Philippines.
Another drawback of Instar Wallet is that they don't provide the average duration of each survey. Therefore, you don't know how much your time is worth.
Referral Program
---
Another way to earn tokens is by inviting your friends to join Instar Wallet. Share your unique referral link via Facebook, Messenger, Tweeter or any other social media platform.
You will earn 50 INSTAR for each person that joins through your link.
Also, there a referral competition that is offering the following prizes:
First position: 500,000 INSTAR plus a trip to Pucket (Thailand).
Second position: 300,000 INSTAR.
Third position: 200,000 INSTAR.
The top 50 referrals will get 25,000 INSTAR bonus.
Bounty Program
---
You can also apply for a Bounty opportunity and help Insights Network with marketing, development, research, and more!
As vacancies are limited, you should act fast through this link – https://insights.network/bounty/

How Will You Get Paid?
---
When Instar Wallet is fully launched, you can transfer your INSTAR to a cryptocurrency trading platform like Binance and sell it for USD, Bitcoin or any other crypto.
Conclusion – Is Instar Wallet a Scam?
---
As Instar Wallet is in beta version, people have not been able to transfer INSTAR yet.
I don't think it's a scam. However, I am concerned about the ID requirement, which is why I am not recommending Instar Wallet at the moment.
If you want to take surveys and get paid in crypto without having to show your ID, you can try Bitcoinget.
In my opinion, earning crypto is great for those who are trading, but if you are not interested in cryptocurrencies, then there are better alternatives

This reward platform is going viral! Cash out via PayPal, Visa, Gift Cards, and in-game currencies - Click here to find out how to generate an extra $10+ per day! 
For example, Prizerebel has many survey opportunities that pay more! Besides, you can withdraw directly via PayPal without any fees.
Now if you are sick and tired of making pennies online, read the next section as I am going to show you my #1 strategy to make money online.

How I Make Money Online
---
In 2015, I learned how to build profitable niche sites that generate affiliate commissions.
I was blown away when I discovered a proven method to earn a full-time income working 100% remotely.
Different from what most people think, it doesn't require any special skills to start a content-based business. It is also very cheap!
However, this type of business takes time and commitment, so you should not expect overnight results.
If you want to learn about the training program that helped me build a lucrative site from scratch, check out my #1 recommendation review here.
I hope my Instar Wallet review was helpful to you. If you have any questions, please let me know in the comment section below.
Stay safe and peace out!