Luke Maguire, the creator of Cryptosuit, claims that his fully automated cryptocurrency software can help you turn $1 into $5, and even $50 per day!
It is true that people are making fortunes by trading cryptocurrencies, but can you replicate that with Cryptosuit? In Cryptosuit a scam or legit?
I decided the invest $1 into the 3-day trial and give you my honest opinion about it.
Highly recommended:  Learn step by step how to build an affiliate business that allows you to achieve time and location freedom. Free and newbie-friendly training available.
Cryptosuit Review
---
Name: Cryptosuit
Price: Free to join
Website: www.cryptosuit.com
Type: Cryptocurrency trading
LEGITIMATE
Overall Rating: 3.2/5
The Sales Page
---
On the sales page, Luke Maguire gets your attention to the possibility of making 5-50x ROI (return on investment) with cryptocurrencies.
Imagine… That would be easy money without having to build a website, create content or spending money on Facebook!
Better yet, you don't need any experience to get started.
One thing that caught my attention was that said we could earn some serious profit on complete autopilot 24/7.

Yes, the platform and software can save you time and help you spot great opportunities. But, to say that you will be making money automatically is an overstatement.
The software is not an auto trader, and you need to think carefully before you invest your money.
Cryptocurrencies are VERY risky, so if you expect to make a lot of money, you should also expect to lose. That's why I never recommend investing more than you are willing to lose.
What is Cryptosuit?
---
Cryptosuit is a platform that combines tools and training to help you make profits trading cryptocurrencies.
Ok, that was bit vague description. So, what exactly will you get from Cryptosuit, and how can it really help you generate profits?
What Will You Get?
---
Training
Cryptosuit comes with the following 9 video tutorials:
Cryptosuite Walkthrough time
Creating your Crypto Wallet For Free
How To Send & Receive Crytocurrency
Sending Crypto From Exchange To Your Wallet
How to buy crypto currency
What is crypto currency!
ICO's, Alt coins & tokens
Getting Started With Arbitrage
What A BAD ICO looks like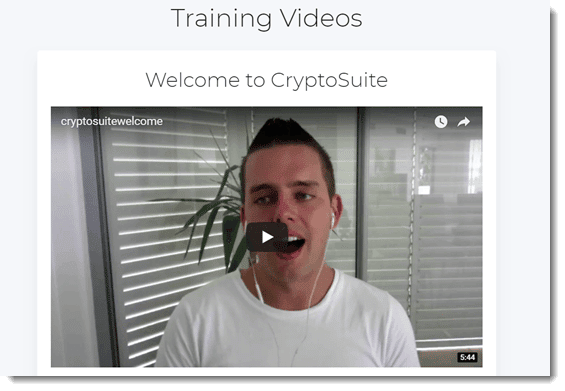 The training is specially designed for newbies and covers the basics of cryptocurrencies.
It's a quick tutorial that will walk you through the process of buying and selling coins via the exchanges.
You will learn the concepts of Altcoins, ICO's and tokens as well as how to take advantage of arbitrage.
There are some tips on choosing a promising ICO, but in my opinion, the little knowledge here doesn't reduce much the high risks involved.
In the video walkthrough, Luke says that he would explain when to buy and when to sell, but I haven't found that information. That would require a deep understanding of the various factors that affect coin prices.

Tools
The tools are what makes most people keep the monthly subscription.
Next, I am going to explain briefly what each tool is all about.
Crypto markets –  This is basically a list of all the coins available on the market, which is identical to coinmarketcap.com. You can see the trending coins, price, price change, trade volume, and market cap.
Alerts – This tool allows you to select certain criteria, and send you an email when that criterion is met. For example, you can choose to receive an alert when the price of Bitcoin drops 0.0004 in the last 12 hours.
Arbitrage – In my opinion, this tool is the best one because it allows you to identify opportunities when selling and buying between exchanges. It gives your return on investment if you buy a coin in one exchange and sell through the other. The prices and profit margin are updated in real time, which is very useful!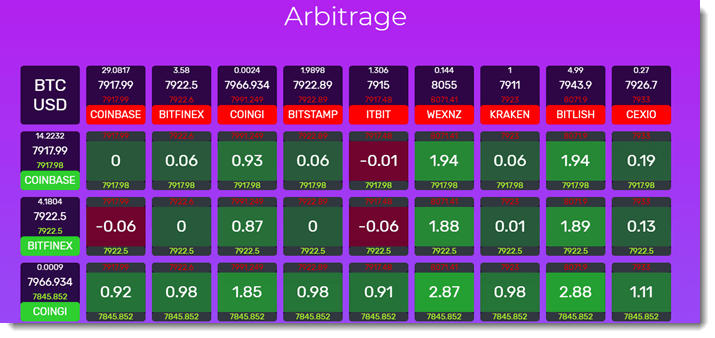 ICO Calendar – The ICO calendar is a list of all the past and upcoming ICOs that are coming. Through Cryptosuit, you can directly visit their website and whitepaper.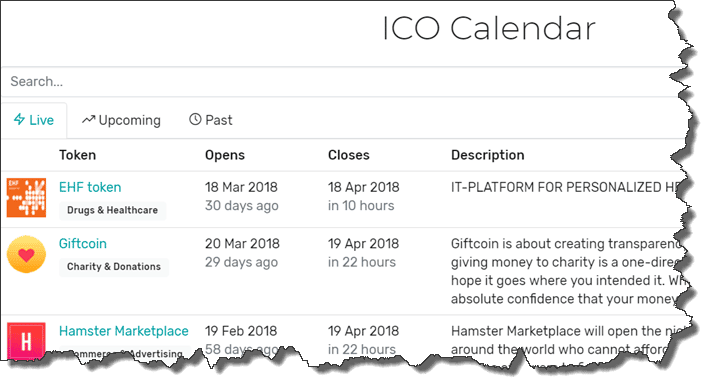 In addition to these tools, there are 2 section, one dedicated to exchanges and the other to recommended wallets.

Support
---
Cryptosuit has a VIP facebook group where over 1,000 members share information and help each other.
You can also send a support ticket through the platform and expect a reply within 24 hours.
Price
---
You can try Cryptosuit for 3 days for a symbolic price of $1. You have the option to cancel or keep your membership for $47/mo or 297/year. There are no upsells.

This reward platform is going viral! Cash out via PayPal, Visa, Gift Cards, and in-game currencies - Click here to find out how to generate an extra $10+ per day! 
Conclusion – Is Cryptosuit a Scam?
---
Cryptosuit is not a scam as it provides useful tutorials and tools for beginners. However, it doesn't cover technical analysis to identify trends and market sentiment.
In my opinion, you need much more information to make better trading decisions.

I think the arbitrate software is the most useful tool inside Cryptosuit, but you need to be careful with the transaction fees of the exchanges.
Note that the price of cryptocurrencies is extremely volatile and, therefore, very hard to predict. So, there are significant risks in dealing with cryptos.
Verdict: Legit
How I Prefer to Make Money Online
---
It's great to earn money with cryptocurrencies, and I trade sometimes. However, I prefer to spend my time growing my internet business.
I simply focus on writing informative articles/reviews on my website, attract visitors, and promote services that I trust.
It's not so hard, but there is a learning curve, and it takes time to grow.
So, it's not something that will generate profits overnight, BUT at least you know you can start with little capital and grow from there.
What I love about it is the possibility of making passive income. I just made over $1,000 last month while I was on holiday in Brazil, which covered all my costs!
If you want to learn how to build a lucrative site the right way, I highly encourage you to check out my #1 recommendation.
It's a platform that has not only an excellent step-by-step program but also a helpful community and all the tools you need.
Thanks for checking out my Cryptosuit review. If you have any questions, feel free to ask in the comment section below. I always a pleasure to help.