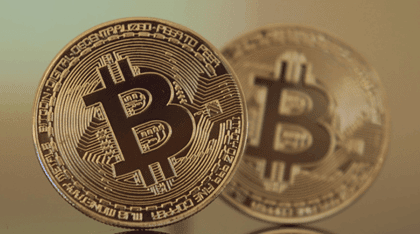 First of all, I need to say that I am a complete newbie when it comes to cryptocurrencies. I jumped into the Bitcoin frenzy last week after watching the price soaring above $18,000, which was insane!
I almost bought Bitcoins last year, but I procrastinated and ended up not taking the steps to finally get a wallet and buy some fraction of coins.
So, I restarted my research last week and after watching some Youtube videos, and realized many affiliates were talking about a platform called Coinbase.
To be honest, all the channels I watched gave a positive review and recommended this platform in their tutorials.
So, I thought: Why not?
What is Coinbase?
Coinbase is basically an exchanging platform to buy and sell not only Bitcoins but also Litecoin and Ethereum. It also works as a wallet where you can store your digital currencies.
After seeing so many recommendations, I decided to purchase £200 worth of Bitcoins using my UK bank account.
Unable to Verify My Identity
The first challenge I faced was trying to verify my identity. I tried many times to upload a picture of my ID and waited for more than 2 days to finally get it sorted.
The Transaction Was Canceled 
My happiness didn't last for too long as my first attempt to purchase Bitcoins was denied by my bank.
After a quick Google search, I discovered many people in the UK were having the same issue because apparently, the banks here are still not very bitcoin friendly.
So, how come people in the UK were buying bitcoins?
Well, I came up with a helpful tutorial on a Youtube channel where the person recommended using Revolut, which is a digital banking alternative.
Revolut includes a pre-paid debit Mastercard, currency exchange, and peer-to-peer payments. It allows you to spend foreign currency at real-time exchange rates, with no fees for the majority of its services.
In short, the Youtuber suggested transferring Pounds to Euros with the Revolut app, and then make a SEPA transaction to Coinbase.
I did that, and it worked!
The transaction was completed on December 18th, and here is the confirmation: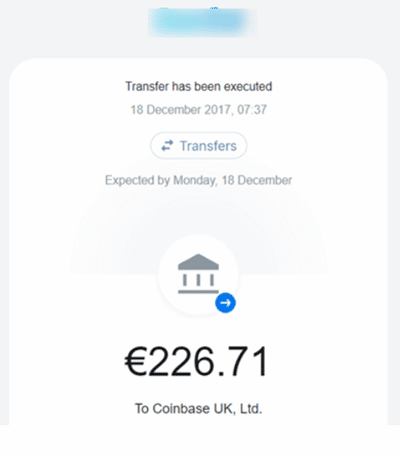 Waiting for the Transfer
The situation now is I am still waiting for the money to show up on my EUR Wallet so I can finally purchase Bitcoins.
On the top of the page, Coinbase announced they are experiencing delays with SEPA transactions, and that I  should wait for 2-3 business days.


I couldn't help but type in "Coinbase SEPA delays" on Google, only to find loads and loads of complaints on Reddit. A little bit more research and I found Coinbase has such a terrible reputation on Trustpilot as well.
I have to Confess. I am Scared!
There are so many allegations against Coinbase, so many problems, that I feel completely insecure and afraid to lose my money now.
I see people complaining of withdrawal issues all the time. Some people are claiming they had their accounts locked for no reason.
Perhaps all those complaints are not Coinbase's fault, but people's fault. Or maybe no one is at fault at all!
I truly believe and hope that Coinbase is doing their best to keep up with the high demand. But for now, it's impossible to know the truth, and it's too early for me to cry or blame the company.
I'll keep you updated on my experience with Coinbase in this post.
UPDATE 27/12/2017
On December 22, I received the 226 Euros on my EUR Wallet, which was within the 3 business day that they claimed I would have to wait.
Considering the large number of people complaining about delays on Reddit, I thought it would take more than a week. So, I was quite surprised.
On the same day, I purchased and received 0.01823372 BTC for a €3.33 fee.
It's good to mention that as I signed up through an affiliate link, I earned a $10 bonus from Coinbase. ​

I simply cannot say Coinbase is safe or not because you can have a different experience. When you are dealing with cryptocurrencies, you will have to learn to deal with a constant risk. So, I would say nothing is really 100% secure!
Your job is to try your best minimize your risk by choosing safer exchanges and safer storage methods.
Although I suffered a big loss in fees, I consider my experience with Coinbase positive so far, but I don't know if I would buy more coins with them.
I have heard positive things about LocalBitcoins.com.
However, because you are buying with individuals and not an organization there, I believe you are more likely to get scammed. So, you need be careful and choose only the top-rated sellers.
If you have no experience buying and selling Bitcoins, I believe Coinbase is still the best option available.

This reward platform is going viral! Cash out via PayPal, Visa, Gift Cards, and in-game currencies - Click here to find out how to generate an extra $10+ per day! 
So, have you used Coinbase? What was your experience with it? Do you think it's secure?
Thanks for reading!