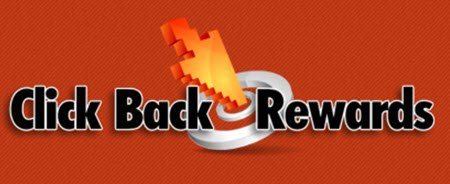 Click Back Rewards just seems too good to be true! How can a software increase your traffic and build your email list at the same time?
In Click Back Rewards review, I am going to show you this software works and give you my honest opinion about it. 
Click Back Rewards Review
---
Product Name: Click Back Rewards
Website: http://www.clickbackrewards.com/
Price: $59.95 (one-time payment)
Owner: Brett Rutecky
Overall Rating:

 9.0/10
What is Click Back Rewards? 
---
Click Back Rewards is a clever software developed by Jeffrey Efron. The program allows you to create contests that will entice visitors to provide their emails and send traffic to your links via social sharing.
The software is far from a scam! It really works as long as you have an enticing info product or software to give away.
Pros and Cons
---
Pros
The software can really help you get more leads and social media traffic
100% free traffic – No outsourcing required
Easy to use
You can create new campaigns fast
Traffic stats
Personal support from Brett
Cons
How Does it Work? 
---
Usually, internet marketers give a "free" gift (ebook, email course, etc.) in exchange for visitor's emails. That's just one method they use to build a list!
Now, Click Back Rewards takes this concept one step further. Instead of giving a gift to every subscriber, people will be rewarded in the form of entries for a prize (gift).
The more social media traffic people send to your links, the more entries they will have in the draw. As a result, they are more likely to win!
Keep in mind that sharing itself is not enough to gain more entries. People must visit your target URL to count as an entry.
The contests are fully customizable. You can add a video presentation, logo, contest rules, among many other things.
Watch step by step video showing how you create these contests:
[responsive_video type='youtube' hide_related='1′ hide_logo='1′ hide_controls='0′ hide_title='1′ hide_fullscreen='0′ autoplay='0′]https://www.youtube.com/watch?v=OnARpuYXz6U[/responsive_video]
Once it's done, you can publish the contest using a link or button on your website. Alternatively, you can post it directly on social media.
So, you don't even need a website! Many marketers will certainly run campaigns on Facebook and target affiliate links.
Here is another video showing how the contest works in practice:
Final Thoughts 
---
Click Back Rewards is a great software to boost your traffic and list building.
So, yes! It works and it's worth the price! 
However, if you want to maximize your results, you must provide a very enticing prize to your audience.
There is no sense having a robust contest system if people don't feel compelled enough to share your link.
If you are just starting out as an internet marketer, you may not have an ebook or any in-depth content to give as a prize.
Therefore, you must either develop your own product or purchase PLR (Private Label Rights) products. Just make sure you read the terms and conditions because sometimes they don't allow you to give it away.

You may also like another similar software called ZenViral, which is also an excellent traffic boosting software.
Instead of running contests, this software will automatically reward everyone who shares your link on social networks.
In my opinion, ZenViral works best for those who don't have an awesome product to give away.  The downside is that it doesn't allow you to build a list.
Are You Struggling to Get Free Traffic? 
---
If you are having trouble getting traffic, I highly recommend a training platform called Wealthy Affiliate.
It will teach you the best traffic and conversion techniques for your online business. By the way, it's 100% free to test drive! 
I hope this review was helpful to you. If you have any questions, feel free to ask in the comment box below.
Your friend
Stefan