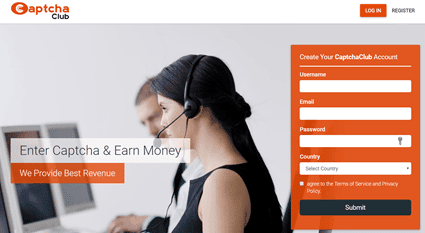 Welcome to my Catcha Club Review!
Can you really make easy money just for entering Captcha codes? In this review, I would like to cover all you need to know about Captcha Club and give you my honest opinion about it. Is it a scam or a legit opportunity?
Let's find out!
By the way, if you want to discover the same method that earns me $1,600+ per month from my laptop, check out my #1 recommendation.
Captcha Club Review
---
Name: Captcha Club
Website: catchaclub.com
Price: At least $40 to activate your account and get paid
Type: CAPTCHA Typing "Job"
Recommended? NO
Overall Rating:

 0.3/5
What is Catcha Club?
---
Catcha Club is a platform that promises to pay members for doing one of the easiest jobs on the internet: Entering Captchas. 
A captcha is basically a test used on different sites to detect if you are a real user or a computer bot. Therefore, a captcha code is used to block spam messages and bots that try to get automated access to websites.
All you have to do is type the text you see on the image. Easy life, huh?

Catcha Club claims to provide the highest revenue when it comes to online captcha entry jobs. But are they paying?
Before I explain what it is, let me address an important issue regarding this type of job.
Who Are You Solving Captchas For?
---
When you first discovered the opportunity to enter captchas for extra cash, have you ever thought of why someone would pay you to do that?
Note that if you search the website, you won't find any explanation as to why you are doing this job.
It's important to know that hackers and spammers are looking for this type of service to get access and exploit websites.
Here is a conversation I found on a forum where a guy was searching for a way to bypass captchas.


As you can see, some companies sell this type of service by crowdsourcing the job to workers around the world.
I am not claiming you WILL be working for hackers and spammers because  I can't prove that. But the thing is, you don't really know.
How Does it Work? 
---
The registration is free, but if you look at the "membership & rates" section, you will realize there are 3 types of memberships available:
Standard
Premium
Premium +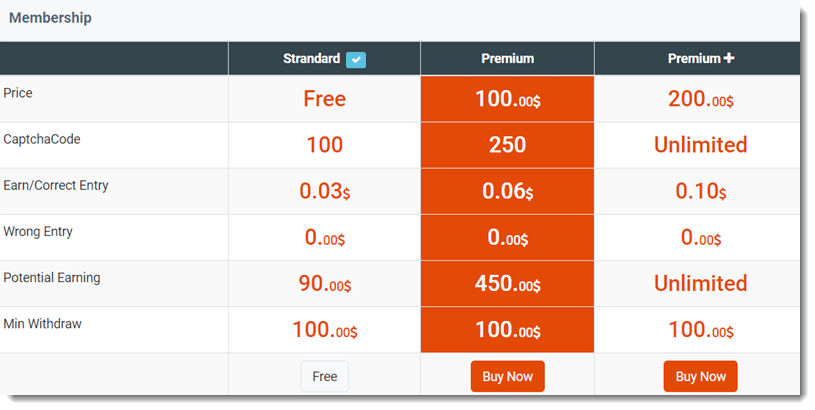 You may agree that memberships are usually offered to customers, and not to workers who need to make money and not spend money. Think about it.

I don't think it's right to charge a fee from their employees for the possibility to earn more money.
Also, all memberships, including the free one, is offering an unrealistic pay rate…
$0.03 per correct entry doesn't look much, but if you enter 10 captchas per minute, you will make $6 per hour on average. That is more than the minimum wage in many countries, and too good to be true for such an easy job.
They say the minimum withdraw is $100, but if you don't read the FAQ, you will be surprised to know that you will have to fork out $40 to receive your payment.

Many people may not read the FAQ and end up working for days until they reach the minimum threshold. Then, they will have to make a tough decision:
Pay the fee, or accept having worked long hours for free.
No Terms And Conditions
Have a look around, and you won't find the Terms and Conditions (TOS), neither the Privacy Policy page. Nevertheless, you will be forced to agree with both pages before you register.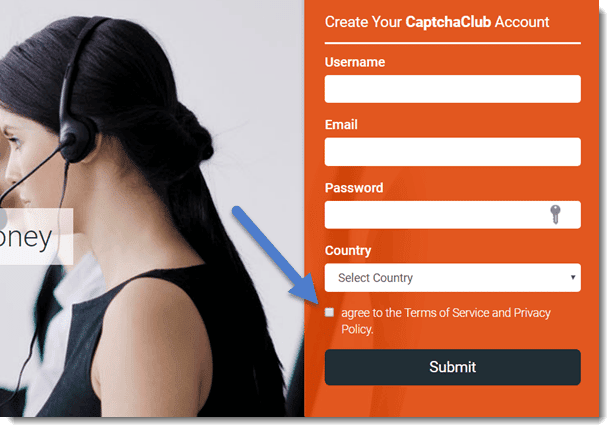 Without the Terms and Conditions, Captcha Club can terminate your account at any time, for any reason, and ignore your payment.
In fact, that's precisely what other members are complaining about on their Facebook page.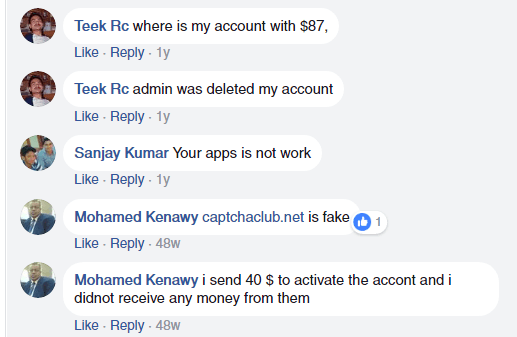 Unrealistic Pay Rates
---
I have recently reviewed another Captcha solving platform called MegaTypers, which pays $1 for around 1000 captchas.
In contrast, Catcha Club pays at least $1 for just 33 Captchas for the free membership. As for the most expensive membership, you will get paid $1 for only 10 captchas.
From a business perspective, it doesn't make sense to pay so much for such an easy job.
Withdraw
---

This reward platform is going viral! Cash out via PayPal, Visa, Gift Cards, and in-game currencies - Click here to find out how to generate an extra $10+ per day! 
The minimum withdraw balance is $100, you can choose to get paid via Paypal, Payza, and Payoneer.
Besides, as I mentioned before, you will be asked to make a $40 deposit to be able to cash out.

Pros & Cons
---
Pros
Free to join. However, you will have to pay $40 to cash out your balance account.
Easy job.
Cons
Tedious work.
There is no explanation of why you are solving CAPTCHAS.
They can ban your account for no reason.
There are no Terms and Conditions and No Privacy Policy page.
You can't find information about the company.
You have to pay $40 to request your payment.
Conclusion – Is MegaTypers a Scam?
---
I have no proof to make such a claim, but still, I am very skeptical of this opportunity.
Personally, I will not join a website that has no terms and conditions and charge a fee to receive the payment.
Verdict: Not Recommended
How I Prefer to Make Money Online
---
It's possible to achieve time and location freedom working remotely, and I believe that's why are looking for.
if you have the motivation to succeed and finally earn a living online, I suggest you build your own online business.
Now, there are many ways you can go about becoming an online entrepreneur, and there is not only one great choice. Personally, I started with affiliate marketing, and it worked pretty well for me.
Since 2015, I've been working for myself and growing this website that is now generating over $900 per month in passive income.
If you are interested in working 100% remotely, be your own boss and earn passive income online, I suggest you check out my #1 recommendation.
In my opinion, this is the best platform for those highly committed to achieving time and location freedom. And don't worry, it's 100% free to get started!
>> Click Here and Check Out My No. 1 Recommended Program
So, have you worked for Captcha Club? What is your opinion about it? Did you get paid? Please, share your thoughts with us in the comment section below. Thanks for reading!