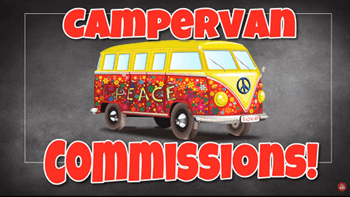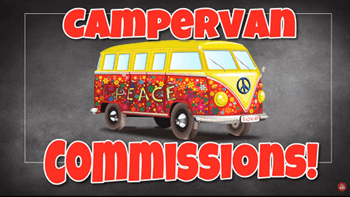 Paul Nichols has just released Campervan Commission to help you build a successful online business from a campervan and live a nomadic life.
Not a campervan owner? No problem. You can do this from wherever you want. The important thing is to achieve a level of income that allows you to kiss your job goodbye and work for yourself from your laptop.
In this review, I am going to show you all you need to know about Campervan Commissions and give my honest opinion about it. Is it a scam or legit? Let's find out!
Check out my #1 rated platform if you want to build a thriving affiliate marketing business. Free starter membership available! 
Campervan Commissions Review
---
Product: Campervan Commissions
Website: http://www.phlos.net/campervan-commissions-sales
Price: $14.31 + Upsells
Creator: Paul Nicholls & Trevor Carr
Overall Rating: 2.8/5
The Sales Page
---
Campervan Commissions is not as overhyped as other products in the internet marketing arena. But still, it makes you believe it's possible to earn money without much effort.

Pauls, an ex-carpenter, claims that after studying hard, he was able to replicate what other successful online marketers were doing. As a result, he was able to go from Zero to $250,000 while traveling the UK with his beloved campervan.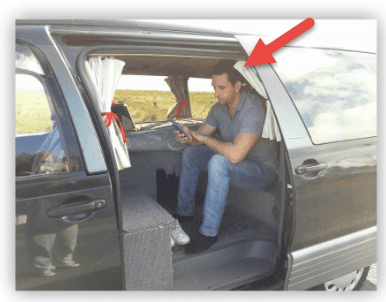 This lifestyle is entirely possible, and you can see proof all over the internet of people who are make $1,000+/month with their websites and Youtube channels. But it's important to understand that it will require a lot of upfront work before you start seeing results.
What is Campervan Commissions?
---
Campervan Commissions is a video course on how to build an online business and promote products as an affiliate marketer.
Now, there are a many ways you can promote your offers and make commissions. In my opinion, Campervan Commissions will teach you a great method because it combines different strategies that effectively work.
I use this method, and it works for me. That's why I can assure you this is not a scam.
However, you need to step in with the right mindset and willing to put in the time and effort. Otherwise, you will give up and blame the course for not helping you get quick results.
Pros and Cons
---
Pros
Easy to follow lessons.
The strategy is legitimate and will help you build a long-term business.
You will learn free traffic methods.
Cons
Just a little bit overhyped. Not too much compared to other WarriorPlus products.
No community to share information and experience.
Support can be a bit slow.
How Does it Work?
---
The strategy revolves around creating reviews on your blog and Youtube channel to get traffic (visitors) and build an email list. You will also learn how to use Facebook to grow your business and combine all four strategies to boost traffic and sales.
People say the money is on the list, but you can succeed without it as well as long as you get lots of traffic.
Paul focuses on promoting WarriorPlus and JVZoo products, which are mostly digital courses that teach people how to make money online. This is a profitable niche, but not everyone is comfortable with it.
You will make money by encouraging people to click on your affiliate links that direct to the merchant's website. If the person buys the product, you can make 50% commissions, depending on what you are promoting. When it comes to JVzoo and WarriorPlus affiliate programs, the commission is at least 50%.
The Training
---
Campervan Commissions consists of 7 videos including an advanced affiliate training and an advanced email marketing training.
Here is the course breakdown:

Video 1
In the first video, you will learn about all the tools you need to build your business such as domain name, hosting, autoresponder, and Youtube channel.
Video 2
This video lesson will explain in detail the affiliate marketing model and how to find products to promote. It's important to emphasize here that Campervan Commissions is geared towards the "make money online" and "internet marketing" niche. So, if you want to jump into another niche such as supplements, games, etc., this course won't give you the proper training.
Video 3
Here you will learn step by step how to create a product review for internet marketing products and how to optimize it for search engine rankings.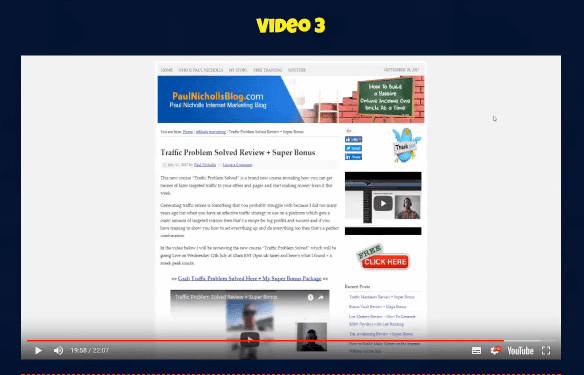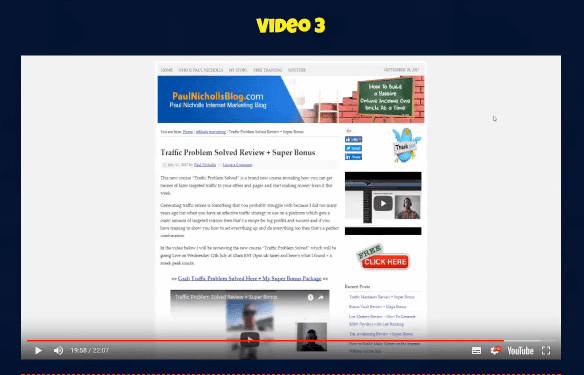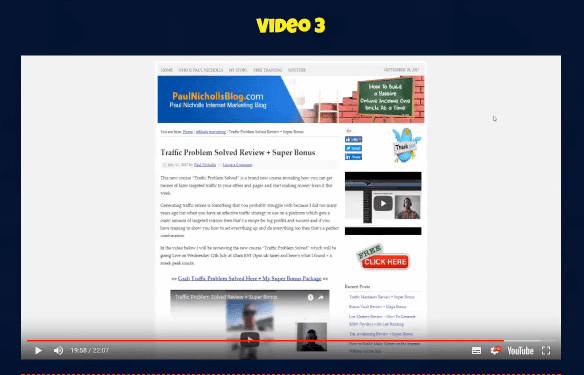 Video 4
You will learn the importance of giving bonuses to people how to purchase from your affiliate links. However, the training doesn't show you how to get these bonuses and how to deliver them to your audience. Video 4 will also show you a free tool to rank your blog posts and videos faster.
Video 5
In this lesson, Paul will show you how to integrate your Youtube and Blog effort to capture leads and create successful email marketing campaigns.
There are also two extra advanced training in affiliate marketing and email marketing to boost traffic and conversions.
Upsells
---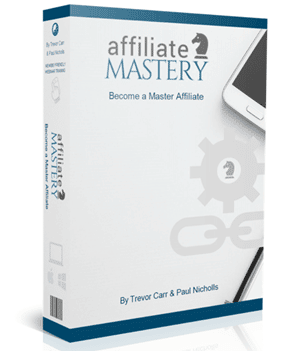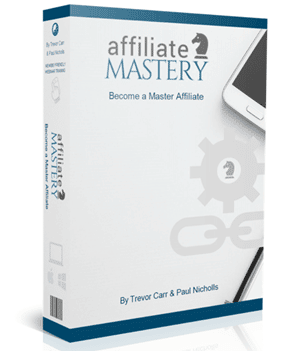 There are three upsells that you can buy in conjunction with Campervan Commissions' main course:
Done-for-you email series – $27
Resell rights – $67: Promote Campervan Commissions and keep 100% of the profits
Affiliate Mastery – $197: This is a more in-depth course from Paul and Trevor that is sold separately for $497.
I never recommend getting the upsells before learning from the front end and taking action.  There is no point purchasing done for you emails swipes and resellers rights if you still have no traffic.
Besides, you can always purchase the upsells later if you think you can benefit from them.
Final Thoughts
---
Campervan Commission is definitely not a scam! In fact, it's a decent training that offers good value for money and helps you build the foundation for your affiliate marketing business.
The drawback is the lack of training for people who want to dive into other niches and lack of community.

Bear in mind that you still have to buy hosting and an autoresponder. If you have no idea what hosting is, it's basically a service that allows your website to be stored in servers (special computers) to be viewed on the Internet. An autoresponder is a service that sends automated emails to your list of subscribers.
Is There a Better Option?
Yes! If you want a better option that will give you much more value for money, then check out my #1 recommendation. 
This is a community-based platform that will provide you with:
High-quality training in affiliate marketing with probably thousands of hours of video lessons. It's important to highlight that the training will help you build an affiliate website in any niche.
Live weekly classes with an expert in Search Engine Optimization (SEO).
Fast and secure hosting for up to 25 websites.
Keyword research – Essential for any blogger.
Super fast and support via live chat and forum.
By the way, you can sign up for free and get 10 lessons, 7 days of support and 2 subdomain sites!
I have made excellent progress thanks to the training and support from this community, and I am very close to achieving a full-time income with my affiliate site.

This reward platform is going viral! Cash out via PayPal, Visa, Gift Cards, and in-game currencies - Click here to find out how to generate an extra $10+ per day! 
Click Here and Check Out My #1 Recommendation Review

Thanks for checking out my Campervan Commission review. I hope this helps you make an informed decision. If you have any questions, feel free to ask in the comment section below.
Your friend,
Stefan