Welcome to my Sparkling Jewel Puzzle review!
Over 100,000 people have already installed Sparkling Jewel Puzzle with the expectation to win real money.
The Android application provides virtual dollars and allows players to cash out once they reach $100.
All you have to do is swipe to match at least 3 identical diamonds. The gameplay is very similar to the popular Candy Crush.
You found this article because you value your time and need some answers. Is Sparkling Jewel Puzzle legit or fake? Does it pay? Is there any risk while using this app?
Keep reading to find out!
Don't forget to discover the step-by-step program that helped me build an online business and generate $1,600+ per month. Free membership is available in most countries! 
Sparkling Jewel Puzzle App Review
Name: Sparkling Jewel Puzzle
Developer: CSYang
Eligibility: Worldwide (age: +18)
Prize: Free
Payout threshold: $100
Overall rating: 

1/5
What is Sparkling Jewel Puzzle?
Sparkling Jewel Puzzle is an addictive game where you swipe to match 3 or more identical gems.
You must complete each level by blasting all the gems stated in the "mission".
After all the gems are destroyed, you will see a message saying "Congratulations" and a specific amount of cash.
I have reviewed a couple of similar games that promise to reward users. Well, if only 5% of them fulfilled payment requests, I would be filthy rich by now!
How Does Sparkling Jewel Puzzle Work? 
Installation and Permissions
Sparkling Jewel Puzzle is available on Google Play and can be played immediately after installation.
But be aware! Depending on what you store in your device, it's risky because the app has full access to photos and other files on your phone. Not only that, but it can modify and even delete your personal content.
I have tested hundreds of apps on my phone and noticed nothing suspicious. But you never know!
How to Play?
The game is pretty straightforward! Swipe to change the position of two gems and match at least 3 identical ones.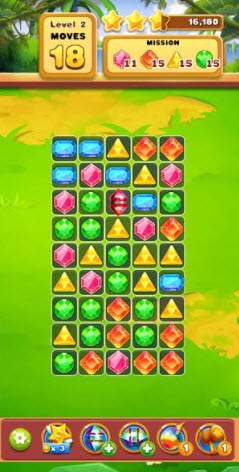 After completing the mission, tap the "get" button and wait for the video to collect the cash reward.
Eliminate all the specific gems assigned for the mission before running out of moves. If you feel stuck, use rockets, bombs, and hummers to eliminate the diamonds.
Bear in mind that some people may not get any virtual dollars depending on their location.

How Do You Get Paid?
The game suggests you can withdraw the money via PayPal or Amazon gift cards once you reach $100.
If you ever get there, tap the cash out button, select the cash amount and enter your email address. It says payments may take 1 – 3 days working days.
Is Sparkling Jewel Puzzle Legit? Does it Pay? 
No, it doesn't! The app won't allow you to cash out because they make it impossible to reach $100. The rewards decrease gradually until you are making fractions of cents!
Google Play is full of negative reviews from players who got stuck somewhere between $96 and $99.
Regardless of how long you play or how many ads you watch, you will never reach the target. I coudn't find anyone who cashed out.
The algorithm controls the amount of cash you earn to make sure you never meet the requirement. In other words, he created an advertising trap, enticing people to watch videos in return for nothing.
Since virtual cash has no currency value, it's all an illusion! 
Conclusion 
Sparkling Jewel Puzzle is a nice game that helps to pass the time. Unfortunately, it stops rewarding once players are close to the reaching the payout threshold.
Mobile games have been using this tactic for many years now, and nothing seems to change.

I have exposed hundreds of apps that benefit from false advertising, but there are a few games that actually pay.
For example, the ones operated by Bling are 100% legit! This Canadian company has a very similar match-3 game that converts points to BTC and transfers the crypto to your Coinbase wallet. It's called Sweet Bitcoin! 
Earn a Full-Time Income Online
Internet marketing is one of the best ways to earn an alternative income from home and benefit from the digital economy.
Many people, myself included, have turned their side hustle into highly profitable businesses.

This reward platform is going viral! Cash out via PayPal, Visa, Gift Cards, and in-game currencies - Click here to find out how to generate an extra $10+ per day! 
An online business gives us the freedom to work whenever we want and the flexibility to set our own schedule.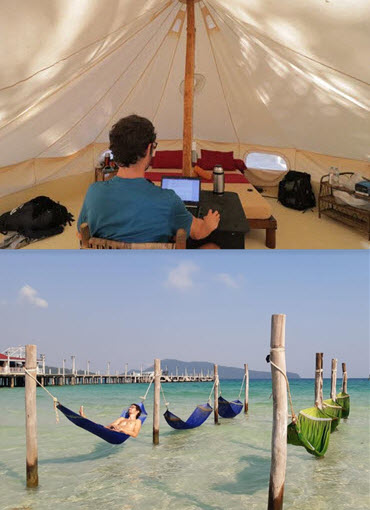 If this lifestyle appeals to you, then I recommend growing an online audience to make your dreams come true.
My journey began when I discovered this excellent step-by-step program in 2015! The platform is better than ever, which is why I still recommend it to this date.

Final Words
Thanks for reading my Sparkling Jewel Puzzle app review. I hope it helps!
Have you played it? If so, kindly share your thoughts about this game in the comment below!
Peace!