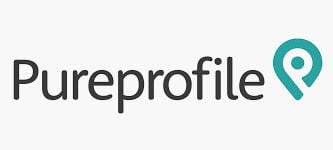 Welcome to my Pureprofile review!
You found my blog because you are probably doing some research on a survey company called Pureprofile.
So, you are trying to figure out if you can really make some money with this website. If so, how much money can you make? Is it worth your time?
In this review, I am going to show you everything you need to know about Pureprofile and give you my honest opinion about it.
At the end of it, you will have enough information to decide to join this site or look for something else.
While you are still here, don't forget to check out my #1 recommendation! It's the same program that helped me build a profitable online business and reach $1,300 per month from my laptop. 
Pureprofile Review
---
Name: Pureprofile
Website: www.pureprofile.com
Company: Pureprofile Pty Ltd
Type: Online Surveys
Membership availability: available for residents of 38 countries (see the list below) who are 15+ years old.
LEGITIMATE
Overall Rating: 3.8/5
What is Pureprofile?
---
Pureprofile is a reputable survey panel where you can sign up for free and get paid to share your opinions.
This website is over 10 years old and been featured on HuffPost, The Australian, 7News, The Daily Telegraph, Yahoo Finance, among other media outlets.
Companies invest big money in marketing research studies to identify new trends and understand how consumers behave.
So, by joining Pureprofile, you will take part in these studies and earn cash rewards by answering simple surveys about different topics.
Who is Pureprofile For?
---
You can join Pureprofile is you are at least 15 years old and live in one of the following countries:
The US, the UK, New Zealand, Argentina, Austria, Belgium, Brazil, Canada, Chile, China, Czech Republic, Denmark, Finland, France, Germany, Greece, Hong Kong, India, Indonesia, Israel, Italy, Japan, Malaysia, Mexico, Philippines, Poland, Portugal, Russia, Singapore, South Africa, South Korea, Spain, Sweden, Switzerland, Taiwan, Thailand, The Netherlands, and the UAE.
Pros and Cons
---
Pros
Free to join.
Redeem the money via PayPal, bank account, Giftcards, movie tickets, petrol discounts and even investment opportunities.
Earn referral commissions by inviting friends and family.
Pureprofile is also available as an app for Android and iOS devices.
Cons
There is no signup bonus.
It can be hard to qualify for surveys.
Just like all survey site, it takes too much time for little reward.
The minimum payout threshold is high.
PayPal and bank redemptions can take up to 30 working days to be processed. That's a long time!
How Does Pureprofile Work?
---
Registration
First, you will need to create a free account which a very simple and quick process.
You just have to click on "Open my free account", select your country, and provide your name, and email.
After you create your account, they are going to ask you some questions so the company can build up your profile.
By answering profile questions, Pureprofile will separate you into specific groups according to different demographics such as age, gender, education, household income, etc.
So, the more groups you are part of, the more survey invitations you'll get.
Download the Pureprofile app
If you want to complete surveys from your phone, you can download the Pureprofile app, which is available for both iOS and Android devices.

Taking Surveys
Click on the Surveys tab to see a list of all the opportunities that are currently open.
Well, sometimes you will click on the survey, and after you answer one or two questions, they will tell you that's closed.
For each survey, Pureprofile will show you the pay rate and the average time to complete.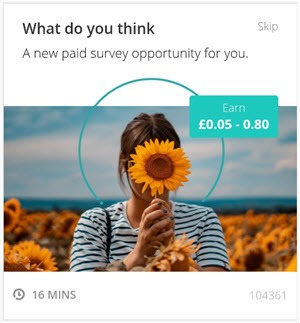 You will answer a few questions, and if you qualify, you will participate in the marketing study, which can last 10 – 45 minutes. 
The pay rate depends on your country and the length of each survey. Studies that last longer and are targeted to residents of developed countries like Australia, the US and the UK pay the most.
How Will You Get Paid?
The more surveys you complete, the more money will build up in your account over time.
As soon as you reach a minimum payout threshold, you can withdraw the money into different payment options, including PayPal, bank account, and Giftcards.
The reward options and the minimum payout will depend on your country.
For example, in the UK, the minimum requirement is £20, and you can only receive the money into your bank account or via Gift cards.
To receive the payment, don't forget to validate your account by clicking on the verification link in your email.
What I don't like about PureProfile is that PayPal and bank redemptions can take up to 30 working days to be processed.
Many survey panels and GPT sites process payments within 1 or 2 days!

Does Pureprofile Really Pay?
---
Yes, it does!
The main problem is that not everybody qualifies for a survey!
So, you might spend half an hour answering screening questions that won't earn you any money.
There are a few things you can do to reduce survey disqualifications, but you will still get disqualified no matter what!
RECOMMENDED: Click here to see my no.1 recommendation for making money online.

This reward platform is going viral! Cash out via PayPal, Visa, Gift Cards, and in-game currencies - Click here to find out how to generate an extra $10+ per day! 
How Much Money Can You Earn With Pureprofile?
---
If you do manage to qualify, you will only earn $0.80 to maybe $1 per survey that you complete.

Another thing you have to consider is that you may only get 1 or 2 surveys per day!
If you are serious about taking surveys, you will have to sign up to other surveys sites to get more opportunities.
But think about this…
Even if you complete lots of surveys during 3 or 4 hours every single day, you literally could only make an extra $20 – $25 per week.
That's only $80 to $100 per month. It can be 10 times less if you live in countries like the Philippines or Thailand.
It helps, and it does add up, but that's not much money considering the amount of time that you will be investing.
Conclusion
---
Pureprofile is a legit site that you can use to complete surveys and earn some easy cash from the comfort of your home.
It's a decent website, but the pay rate is low, and it takes a long time to cash out!
Besides, the payment can take up to 30 business days, which is an eternity for people who are strapped for cash.
How To Earn A Full-Time Income Online
---
Earning money with surveys can be an easy way to earn a few bucks per month, and it can help a lot of people!
But honestly, if you are spending 3 – 4 hours of your day filling out surveys, you are sacrificing a lot of time for very little reward.
Survey sites like Pureprofile are not designed to give you a good income.
There are much better ways to make money online, and you could be making way more money if you were into affiliate marketing!
Since 2015, I have grown a successful affiliate site that is now generating over $1,300 per month in online commissions.
With this income, I was able to quit my job and start traveling the world while still working remotely.
The best thing about this industry is that you don't need to create the product yourself.
You just need to learn the proper strategy to attract lots of people to your site by leveraging Google and Social Media.
When you have enough audience, you will start making money by promoting other people's products as an affiliate.
It's not that difficult if you have the right information!
Yes! It will require time and commitment to make your online business work. But the thing is, it has the potential to change your life!
If you are interested in creating your own income-generating website, check out my #1 recommendation and get started for free!
I've been a member of this community since 2015, and it's the same program that helped me grow my first profitable affiliate site and reach my online income goals.

Final Words
Thanks for taking the time to read my Pureprofile review. I hope it's been a big help to you!
If you still have any questions, feel free to ask anything in the comment section below, and I will more than glad to help you out!
All the best
Stefan