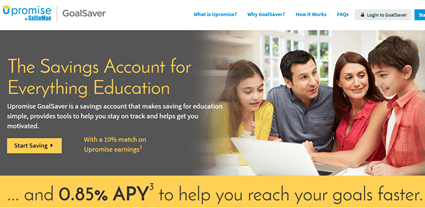 Welcome to my Upromise review!
You are probably wondering how you are going to repay an expensive student loan.
If you're living in debt, it's time to get your life back on track.
You can't continue like this forever; there are plenty of safe and effective methods that will help relieve the pressure!
One method that has recently become popular is using a website/service called Upromise.
This program seeks to help you pay off your debt by providing a cashback program and allowing you to set aside your earnings into a savings account.
At first glance, Upromise seems promising! But can it really help you save for College? Is it a scam or legit?
Let's find out!
By the way, if you want to follow the same strategy that earns me $900+ from my laptop, don't forget to check out my #1 recommendation.
Upromise Review
---
Name: Upromise
Website: upromise.com
Company: Sallie Mae Bank

LEGITIMATE

Price: Free to join
Overall Rating: 3.6/5
What is Upromise?
---
Upromise is a loyalty program operated by Sallie Mae Bank, and it's only available for students in the United States. With Upromise, you can earn cash back every time you purchase products and services through their platform.
As Upromise is operated by a bank, you can also add your cashback earnings to a college savings plan such as the GoalSaver Account or a 529 plan. In case you already have an existing student loan, it's possible to withdraw via cheque.
According to the company, Uprising has helped millions of people earn over $1,000,000,000 in cash back, which is impressive!
Pros and Cons
---
Pros
Low minimum cashout requirement of $10.
There are lots of merchants available.
Zero percent APR on all purchases.
Upromise GoalSaver Account provides 10% match on your cashback earnings
Cons
No Paypal payment for cashback rewards.
How Does Upromise Work?
---
Registration
You will have to provide basic information to sign up with Upromise. They include your name, mailing address, date of birth, email address and information about the individual that you are saving for.
After you sign up, you must add your credit or debit card details to get access to the platform.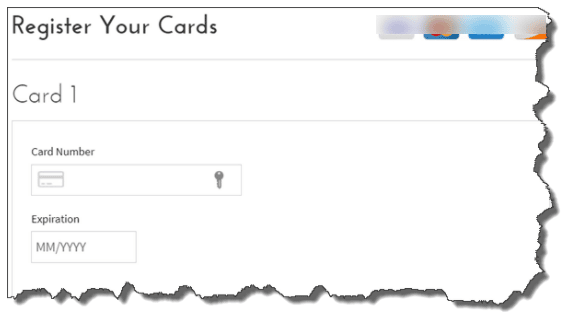 Cashback program
Upromise has partnered with over 10,000 restaurants and 850 online retailers, so you can win cash back rewards on almost all the transactions that you do in your day-to-day life.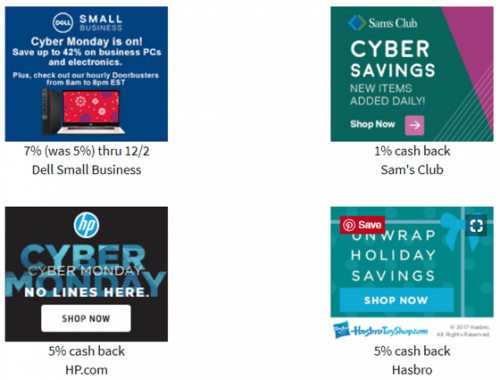 What is happening here is that Upromise is earning a commission from its partners for every purchase people make through their website.
As a result, a percentage of that is paid back to the customer as an incentive.
After I read The Member Agreement, I discovered they can terminate your membership with reason at any time. 

Personally, I don't think they will close your account for no reason. Some people get banned because they buy lots of products to resell and make profits. Others create over one account using the same IP address, which is against their TOS.
Saving Plans
As I mentioned, Upromise is encouraging you to invest your cash back earning in one of two available saving plans:
Upromise GoalSaver Account: This plan is said to provide a 10% annual match on your Upromise earnings as well a 0.85% APY (Annual Percentage Yield).
529 Plan: The advantage of this plan is that your earnings are not subjected to federal or state tax.
By linking or transferring your cashback earnings into one of your saving plans, they compound over time.
Be aware that when you invest in such plans, there are no guarantees you will get any return on your investment. 
According to the Terms and Conditions, you are purchasing municipal securities whose value may vary based on market conditions.
Investment returns are not guaranteed, and you could lose money by investing in a 529 plan. Account owners assume all investment risks as well as responsibility for any federal and state tax consequences.
Conclusion
---
Upromise is considered a convenient option for college students who need to save money to repay their student loan. It's definitely not a scam.
Verdict: Legit
My Advice to You
Earning cashback on purchases is great, but it's only a way to get a "discount" on stuff that you are buying. Therefore, you can only "make money" if you spend money.
Now, if you want to make an extra income to help with tuition and cost of living, I highly recommend you build an online business. I am 33 years old now, and I regret not having started my website while I was in college.
I wasted so much time with useless activities!

Luckily, building a website is not as difficult as it was a few years ago. Today, anyone can set up an online business and start working as soon as today. You are your own boss. You make your own hours!
However, it takes time and effort to attract an audience to our site, and that's why the sooner you start and sooner you will get results.
I started my online business thanks to an excellent platform called Wealthy Affiliate. I highly recommend it for beginners because the training is easy to follow, and the community will always help you out!
By the way, Wealthy Affiliate has a free membership with the first 10 video lessons that will guide you step by step to build your foundation.
If you want to learn more about Wealthy Affiliate, click the link below and check out my review.

This reward platform is going viral! Cash out via PayPal, Visa, Gift Cards, and in-game currencies - Click here to find out how to generate an extra $10+ per day! 
Click Here and Check Out My Wealthy Affiliate Review

Thanks for reading my Upromise review and I hope it helps you make an informed decision. If you have any questions, feel free to ask in the comment section below.
I'll see you next time!
Stefan