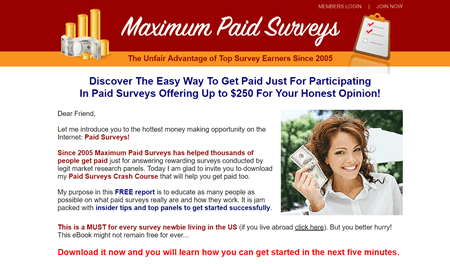 Maximum Paid Surveys claims you can earn up to $250 just for sharing your honest opinion on products and services. They also brag about being the most authoritative site to start making money with legitimate surveys. Is Maximum Paid Surveys a Scam or legit opportunity?
I decided to buy the membership and take a very close look inside. So, check my review and discover all you need to know about this platform.
By the way, don't forget to visit my #1 recommendation if you want to discover a proven method that earns me $700+/mo from my laptop. 
Maximum Paid Surveys Review
---
Product Name: Maximum Paid Surveys
Website: maximumpaidsurveys.com
Price: $7
Business Type: Online Survey/ Focus Group / Mystery Shopping
Owner: Sam Parker
Score:

5/10
What is Maximum Paid Surveys? 
---
Maximum Paid Surveys is a platform that provides a massive database of companies that allows you to participate in online surveys, focus groups, and mystery shopping.
It also provides valuable tips and advice that will help you increase your earning potential.
Is Maximum Paid Surveys a Scam? 
---
Not. It looks like a scam, but it isn't.
You may be thinking that it's a waste of money because you can find these companies for free on the internet. Yes, you can. However, Maximum Paid Surveys will probably save you lots of time because the database is huge.
I checked the list, and I am sure it would take me more than 3 hours to find all those companies. So, if you want to skip that long search process, the $7 membership may be worthwhile for you.
It's Overhyped
The problem is they only show screenshots of opportunities paying over $10. Some of them are paying $150 and even $250!
Although it's possible to make $100 with focus groups, it's not that easy to grab such high paying opportunities as they are highly competitive!
There is a disclaimer at the bottom of the screenshot that says:
Don't expect to get $150 surveys all day and every day…  A much more likely scenario is daily surveys paying different rewards for your opinion: $1, $3, $5, $8, $12, $25, and more. 
What's interesting is that part of that disclaimer is hidden behind the screenshot. I am sure many people don't read that, but it's critical to understand that most survey won't pay you more than $3.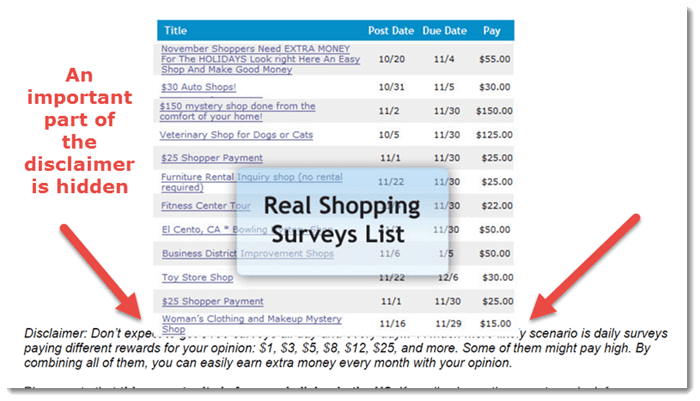 Pros & Cons
---
Pros
Affordable
The database size is impressive.
The pdf bonuses will open your eyes to better opportunities to make money online such as affiliate marketing and freelancing.
Cons
It's a bit overhyped – It's not easy to be accepted for high paying focus groups and mystery shopping opportunities.
Many links will direct you to a suspecious website, which is not a survey opportunity.
The platform for searching mystery shopping jobs is not working.
How Does it Work? 
---
The main page is offering a free survey course after you provide your email address.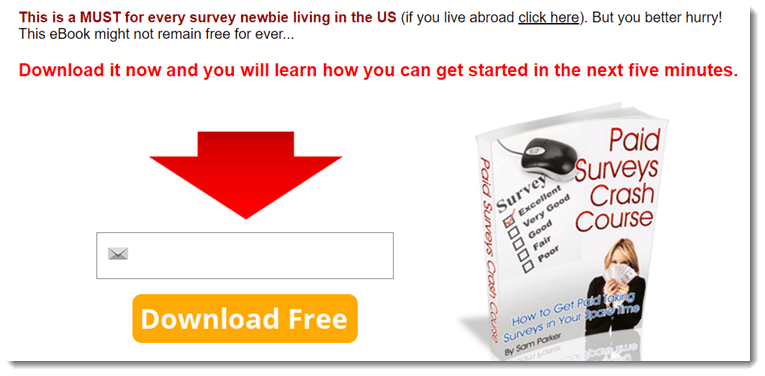 The guide will give you some useful information to start taking online surveys. However, it's specially designed to promote Maximum Paid Surveys, so it doesn't give you the list of companies to apply for. Instead, Sam Parker will encourage you to click on the various links that lead to his product's sales page.

That's not all! They say the opportunity is only for US residents, and if you live abroad, they encourage you to click a link.
That link will direct you to a Clickbank product called Operation Quick Money, by Patrik Chan. This website has nothing to do with paid surveys or mystery shopping. 
The Member's Area
---
The member's area is divided into six categories:

#1 – Shopping Surveys (Mystery Shopping)
As a mystery shopper, your job is to pose as a real customer and evaluate key aspects of a business such as customer service, cleanness, service/product quality, etc. You should expect to earn $12-$25 on average per job.
There is a video tutorial on how to find lots of mystery shopping jobs all over the US. I don't know why, but the platform that they recommend didn't come up with any job!
There is also a useful eBook called Mystery Shopping Mastery. In this book, Sam Parker will give you lots of tips and a big list of selected mystery shopping companies.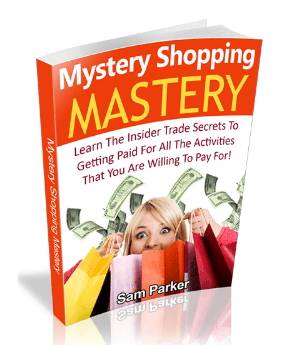 #2 – Focus Group
Focus Group is a group of people brought together to participate in discussions about products and services. Most of them are conducted in person, and it can be interesting and fun.
Focus Groups pay much more than online surveys, but it can also be much harder to be accepted. You need to apply for lots and lots of opportunities to increase your chances.
Maximum Paid Surveys will provide a very convenient platform to find Focus Groups and an extensive database of companies to apply for.
#3 – Top Survey Panels
This section gives you a list of 14 popular survey panels to sign up for.
The problem here is that most of the links direct people to a weird site. It claims that you are a guaranteed winner of a TV, a Laptop, and an iPad. All you need to do is complete the form and claim your prize.
#4 – Big Survey Database
Here you will find a list of more than 200 online survey, focus groups, and product testing websites!

I tested many links on that list, and they were all working properly.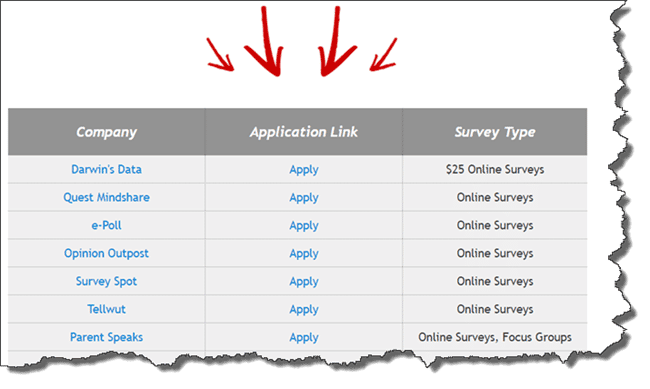 Bonuses
Additionally, you also get two pdf guides that will show you different methods to make money online.
One is the "20 Ways to Make $100 (or more) Per Day Online", and the other one is the "Data Entry Jobs Made Easy."
Both guides will open your eyes to more profitable strategies, but they are too basic! You will certainly need more information on each topic.

This reward platform is going viral! Cash out via PayPal, Visa, Gift Cards, and in-game currencies - Click here to find out how to generate an extra $10+ per day! 
Final Thoughts 
---
I have to criticize Maximum Paid Surveys for directing people to a a dubious website.
Apart from that, Maximum Paid Surveys is a decent product that will certainly save you lots of time.

It can be useful especially for people that want to find focus groups and mystery shopping jobs. That's because you will need to apply to lots of companies to increase your chances of being accepted.
Just have realistic expectations and don't expect lots of money from it.
Verdict:
Legit 
My Recommendation 
---
If you want to make a substantial income online, then I highly recommend you build your own online business. An online business is very powerful because it allows you to earn money in a passive way and scale indefinitely.
You can start small and work your way up to a full-time income online and beyond. Seriously, the sky is the limit when you have a website and can reach people all over the world without any boundaries.
For in-depth training, 24/7 expert support and all the essential tools to build your online business, check out my #1 recommendation below.
Thanks for reading. I hope this review was helpful to you. If you have any questions, feel free to ask in the comment box below.
See you next time!
Stefan