How to Drive More Targeted Traffic With Facebook Ads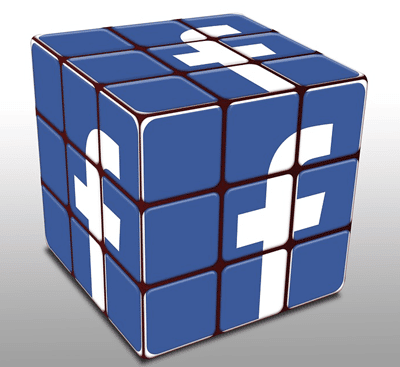 Running your own business is a dream come true for many people, but it's certainly no walk in the park.
You'll look forward to the days when you've got a long list of loyal customers bringing you consistent revenue, but for now, acquiring those first few customers seems like an impossible task.
Many new businesses face the problem of getting traffic to their websites. More importantly, they struggle to get the right type of traffic.
Because it's no good getting 1,000 visitors to your site if none of them are going to buy from you. No, you need to attract an audience that will be interested in the products or services you are selling. An audience that will actually convert.
How do you do this? Facebook ads could be the answer.
In this post, I am going to help you get more targeted traffic with Facebook Ads so you can grow your business and achieve your financial goals.
---
Facebook is still top of the charts when it comes to the big social networks, with more than 2 billion active users every month.
So, chances are that your target audience is present and active on Facebook. The best thing about Facebook ads is that their targeting options really let you drill down to this target audience.
When setting up your ad campaign, you can set a wide range of parameters to define your intended audience in detail. For example, you can target by age, gender, location, occupation, interests, Facebook activity, and much more.
So, if you wanted to specifically target women in their 30's who like to engage with posts about dogs, then you can. Set your parameters and your ad will only be shown to Facebook users that fit your requirements.
This means that you don't end up wasting your budget by showing your ad to people who are never going to buy from you.
If you sell products across Europe, for example, then paying for thousands of ad impressions from people in America isn't going to serve you very well.
Things to Consider Before Creating Your Facebook Ad
---
As is probably already clear, it's important that you know who your audience is before you create your Facebook ad.
Understanding your target audience will not only help you when setting your targeting options, but will also help to guide your content creation. Think about what kind of language and images will appeal to your audience and work them into your ad campaign.
It's also important to be clear on what you want your ad campaign to achieve. Do you want to earn more likes on your Facebook page? Drive more traffic to your website? Generate more sales? Knowing your objective will help you decide what kind of language to use in your call to action.
Another important factor is budget. When you create your ad, you can set a daily budget and a budget for the lifetime of the campaign.
Decide how much you are willing to spend, but also prepare to be flexible. If your ad is performing really well, you might want to increase your budget during the campaign to make the most of it. On the other hand, if it's underperforming, you may want to decrease your budget or pull the ad entirely.
The Importance of Testing
---
You're unlikely to create the perfect ad campaign on your first try, but don't worry, that's what testing is for. A/B testing can make a huge difference to your conversion rate.
A/B testing involves creating two versions of your ad with an element changed. For example, you may use a different call to action on one version, or a different image.
It's important to only change one element of the ad so that you know what has made an impact if any differences are observed.
By monitoring the two versions of your ad, you will be able to see which one is performing better. This will, hopefully, teach you something about your audience and the kind of content that they respond to, which you can then bear in mind for future campaigns.
A/B tests are commonly shown to a small section of your audience, then once you have seen the results, you can show the more successful ad to your entire audience. This allows you to continuously improve the results from your ads.
Conclusion
---
Clearly defining your target audience, developing content that appeals directly to them, and then testing your ads to monitor their performance are the keys to creating Facebook ads with high conversion rates.
When done right, Facebook ads will be sending targeted traffic to your website or page in droves.