Welcome to my Crazy Coin review! 
Just last week, an ad stopped me in my digital tracks.
It featured a woman filled with a mix of despair and relief as she told about her mother's recent ER visit due to chest pains.
Thankfully, her mom was okay, but the chilling medical bill, a whopping $7,000, was a sucker punch to her gut.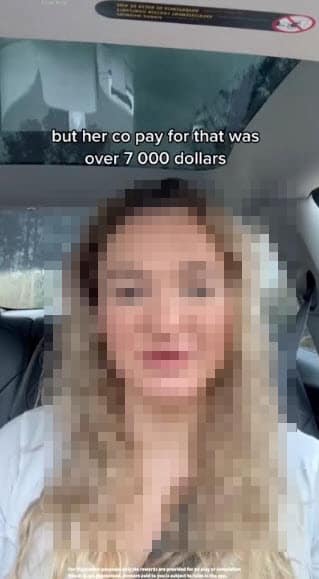 Now, hear this. She miraculously cleared that debt in just two days, thanks to a casual game called Crazy Coin.
Sounds like an overnight success, right?
We live in an era where quick fixes often have us hooked.
And when you throw in a compelling story like this, it's hard not to be drawn in by the lure of easy riches! 
Over 10 million have surrendered to the temptation and downloaded Crazy Coin with dreams of raking in thousands.
After all, who wouldn't want to strike it rich from the comfort of their own couch merely by dropping coins?
However, hardly anyone bothers to read the fine print at the bottom of the screen, which states, "for illustration purposes only." 
It begs the question: Is Crazy Coin a legitimate application, or just another scam masquerading as a harmless game? Does it pay or not? 
Let's find out! 
Before you leave, discover the step-by-step program that helped me reach $2,000+ per month from my laptop and quit my day job. No special skills are required!
Crazy Coin Review 
Name:

 Crazy Coin

Developer: 

DoraBmonkey

Prize:

 Free (no in-app purchases)

Payout Threshold:

$200

Overall rating:

 0 Stars
What is Crazy Coin?
Crazy Coin is an enticing free-to-play Android game that's caught the fancy of millions. 
Crazy Coin was known as Crazy Drop in its earlier days. However, for reasons known only to the developer, they decided to rebrand it – Here is my Crazy Drop review! 
It's designed in the style of Plinko, a popular game concept you might recognize from classic TV shows.
The gameplay is simple and engaging: all you need to do is tap to drop coins.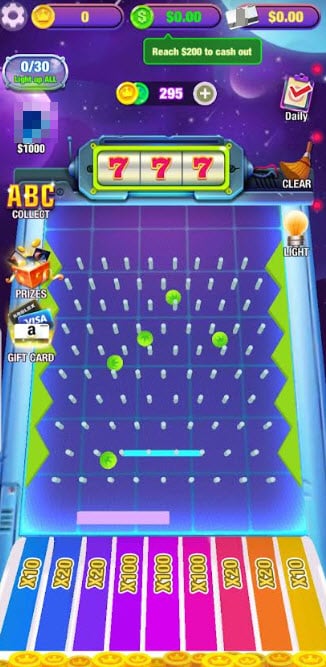 As they collide with pegs in a pinball fashion, they fall into slots at the bottom, rewarding players with virtual dollars. 

The game, developed on the Unity platform, has proven incredibly popular, boasting over 10 million installations.
Yet, despite its broad reach, it remains in early access – a detail that might raise an eyebrow or two.
Why, you might ask?
Game developers often exploit the early access label to their advantage. It creates a shield against negative public exposure. 
You see, many games promising real cash often face backlash when players start to realize that it's fake! 
By classifying the app as 'early access,' developers can effectively block user reviews, circumventing a bad reputation on the Play Store. 
How Does Crazy Coin Work? 
Crazy Coin is available for free on the Play Store, and it's rated as Peg 18, meaning it's suitable for players of legal age.
Now, I must highlight something important: the app doesn't encrypt your data and doesn't delete it either.
That's a big no-no regarding privacy regulations in many countries.
Imagine the risks of your personal information being vulnerable to potential exploitation.
It's something to keep in mind before you start playing.
Speaking of playing, the game starts right away without any need for registration.

It's as easy as tapping where you want to drop the coins.
As those coins make their way down, they'll collide with various obstacles, adding an element of excitement.
And when they finally fall into one of the slots, you'll notice different multipliers ranging from 10 to 100.
Each time a coin falls into a slot, it lights up a bulb.
The green coins are worth $0.01 each, while the yellow coins reward you with one token.
Let's say a green or yellow coin falls into a 100x slot; that means you'll get $1 or 100 tokens, respectively.

This reward platform is going viral! Cash out via PayPal, Visa, Gift Cards, and in-game currencies - Click here to find out how to generate an extra $10+ per day! 
When you light up all nine bulbs, you can play the slot machine for extra coins and prizes.
Plus, you can collect more virtual cash that can be redeemed for Amazon gift cards. The opportunities seem endless! 

How is Crazy Coin Generating Revenue? 
In a nutshell, Crazy Coin generates its revenue primarily through in-app advertisements.
Every time you play the game, it displays video advertisements that line the developer's pockets. 
Additionally, they entice players with extra rewards or gameplay features in exchange for watching more videos, which boosts their earnings even further.
Withdrawing Funds
Once your balance reaches $200, you can withdraw through various methods like PayPal, Alipay, or Worldpay.
And if Amazon gift cards are more your style, you can supposedly redeem them once you accumulate $1744.
Is Crazy Coin Legit? Does it Pay? 
No, it doesn't! Remember that small print we mentioned earlier?
It clearly states that no rewards are provided for ad play or completion, and the results are not guaranteed.
Yep, you heard it right. The game itself admits that it won't pay you a single dime! 
And since Crazy Coin is just a rebranded version of Crazy Drop, you can expect an identical withdrawal experience.
Here's the harsh reality: collecting $200, the threshold for requesting a payout, feels like an endless journey.
As you inch closer to the target amount, those once-plentiful green coins become scarce, making it increasingly difficult to reach your goal. 
They deliberately make it harder for you to cash out! 
Now, even if you accumulate $200, the game pulls a classic bait and switch on you.
It will demand that you light up all the bulbs 30 times within a 7-day just to approve your payout order.
But let's be real here, my friend. Do you think they'll pay you? No, they won't.
Instead, they'll place you in a never-ending queue alongside thousands of other hopeful players waiting to receive their payment.
They'll feed you empty promises, telling you to wait for your turn to get paid patiently.
But let me be crystal clear: it's all a fishy tactic to keep you hanging on with false hopes.
Sadly, you'll never receive a single dime from Crazy Coin! 
Conclusion 

Crazy Coin may offer momentary amusement, but it's not a means to make real money! 
While it may seem disappointing, don't lose hope.
There's a world of opportunity online that goes beyond mere mobile gaming.
Have you ever considered creating your own online business? 
Pursuing this endeavor could potentially give you more than just financial gains but time and location freedom! 
Starting small with an affiliate site, you could steadily scale, rank high on Google, and attract visitors.
All of these efforts can lead to generating life-changing commissions! 
You might be thinking it sounds daunting. Believe me, I've been there.
But with this step-by-step program, I was able to create this site from scratch and break free from the 9-to-5 grind back in 2019. 
Building a successful online business is no 'get-rich-quick' scheme; it requires dedication, patience, and perseverance.
However, the results can be incredibly rewarding! 
Final Words
Thanks for taking the time to read my Crazy Coin review! I hope it sheds some light on the true nature of this game. 
Stay safe and skeptical! 
Peace!