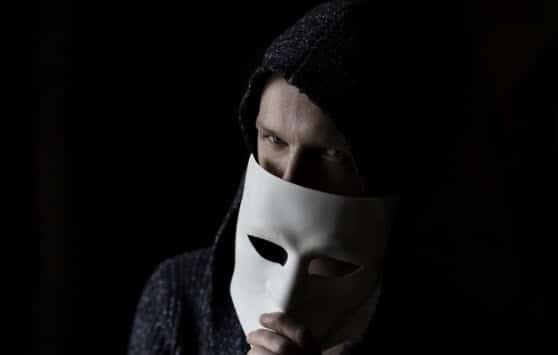 We've all been there: lured by the promise of easy rewards, only to find ourselves trapped in a web of deceit.
The Android and iOS platforms are rife with deceitful money-making apps and so-called "cash games"! 
One of the most frustrating experiences is downloading an app, investing time and sometimes money, only to discover it's a scam.
These fraudulent applications can be more than just an annoyance!
They can pose real dangers, from privacy violations and wasted time to potential data breaches and financial fraud.
The sense of fury and betrayal is so intense that people are motivated to go the extra mile to make developers accountable. 
Indeed, many people are willing to report or even take legal action!
But how do you take action against these deceitful developers? 
Knowledge is power, and this article will equip you with the tools to report such apps and help protect others from falling into the same trap.
By understanding the reporting mechanisms in place, you can be part of the solution, making the online space safer for everyone.
However, it's crucial to note that the reporting process varies from country to country, each with its guidelines and channels.
While it might seem overwhelming at first, fret not! This article aims to simplify the process for you.
Considering the diversity of my readers, I'll be covering specific countries that make up a significant portion of my audience.
So, be sure to check if your country is on the list and follow the tailored reporting method provided.
If your country isn't listed, don't be disheartened. The information provided can still be helpful for you! 
Before we get started, let's understand more about scam applications. 
Unmasking Scam Applications
The sheer number of applications available to us is staggering! 
Every day, app stores release a flurry of new applications promising exciting opportunities to earn money, receive discounts, or provide a helpful service.
However, among these promises, a dark shadow lurks: scam applications.
Scam apps are cunningly crafted to attract users, often searching for a way to make money or win prizes. 
"Earn $100 a day!", "Cash out instantly via PayPal!" or even "Get rich now!".
These catchy slogans, paired with well-designed interfaces and company logos, make people dive in without even reading reviews. 
Once installed, the reality begins to unfurl. Some apps bombard you with ads, disrupting the user experience.

Others might ask for invasive permissions, gaining access to your personal data without a clear purpose.
Then there are those encouraging in-app purchases, only to provide no real value in return.
The deception can range from subtle tricks to blatant lies.
What's even more alarming is the aftermath. In addition to wasted time and money, these apps can expose users to malware, data breaches, and even identity theft.
A seemingly innocent time-matching game or productivity tool can suddenly transform into a silent threat that sits in the palm of your hand.
The emotional toll isn't to be underestimated either. Realizing you've been fooled is like waking up from the best dream to the sound of an annoying alarm. It can leave many with a deep sense of anger and betrayal.
This isn't just about a bad app experience; it's about violating personal space and trust.
However, the silver lining is that we are not helpless! 
With the proper knowledge, not only can we spot these deceitful apps, but we can also take action.
Therefore, reporting is the first step towards accountability, ensuring these scammers are brought to light. 
Reporting Scam Applications
Every day, thousands of apps are uploaded to app stores, making it a challenge for platforms to vet each one thoroughly.
While many are legitimate, a growing number hide behind a façade of trustworthiness.

For example, a game offering the opportunity to cash out $1000 via PayPal usually fails to disclose this reward aspect in its Play Store description.
Reporting these malicious apps is more than just an act of revenge; it's a collective responsibility to ensure a safer digital ecosystem.
Worldwide: Universal Reporting Channels
No matter what country, some reporting mechanisms transcend borders.
These global tools are available to every user and usually provide the quickest and most accessible means to voice concerns.
However, reporting the apps directly to Google or Apple is the only effective method for removing those app in this category. 

This reward platform is going viral! Cash out via PayPal, Visa, Gift Cards, and in-game currencies - Click here to find out how to generate an extra $10+ per day! 
Google Play Store Reporting
:

How to Report

: If you've identified a suspicious app on the Play Store, navigate to its dedicated page. Tap the three dots at the top right corner and select "Flag as inappropriate." Clicking on it will lead you to a form where you can specify the nature of the issue and provide additional details.

What Happens Next

: Google reviews these reports, and if the app is found violating its policies, it can be removed from the Play Store, thereby protecting countless potential victims.
Apple App Store Reporting
:
How to Report

: On the app's page in the App Store, scroll down to the "Ratings & Reviews" section. Click on "Report a Problem." Alternatively, you can use Apple's online 'Report a Concern' tool to detail the problematic app's behavior.

What Happens Next

: Apple conducts a review based on user feedback. If the app doesn't adhere to Apple's guidelines, it could face penalties ranging from warnings to removal from the App Store.
Always remember these platforms rely heavily on user feedback. While they have automated tools and review teams, the vast ocean of apps means many will slip through the net.
Besides, even though you may think you have been scammed, the app may not be going against the Developer Policy. 
Online Consumer Protection Platforms 
Websites like Trustpilot, SiteJabber, and Consumer Reports allow users globally to report and review products and services, including apps.
Such platforms can be instrumental in spreading the word about fraudulent applications. 
Bear in mind these platforms don't have the authority to take direct action against fraudulent developers or remove deceitful apps from app stores.
However, they play a vital role in raising awareness and potentially preventing others from falling into similar traps.
For actual removal, reporting to the respective app stores or legal entities in one's country is essential.
United States
In the United States, a robust digital ecosystem and comprehensive measures are used to counteract malicious actors.
If you stumble upon a fraudulent app on the Android or iOS platform, several avenues exist to report them:
Federal Trade Commission (FTC)

:

 The FTC is the central agency for reporting scams and fraud in the U.S. They have an online complaint assistant tool where you can detail the nature of the app scam. While they may not intervene in individual cases, the accumulation of reports can trigger broader investigations.

Better Business Bureau (BBB)

:

 The BBB allows consumers to report and review businesses, including mobile app developers. By logging a complaint here, you alert authorities and warn potential victims.

State Attorney General's Office

: Each state in the U.S. has its own Attorney General who addresses consumer complaints. They can investigate and initiate lawsuits against deceitful businesses or developers.
Canada 
If you're in Canada and stumble upon an app that seems suspicious or misleading, here's what you can do:
Canadian Anti-Fraud Centre (CAFC):

 

This is the central agency in Canada that collects information and criminal intelligence on fraud cases, including fraudulent apps. It's highly recommended that you report to CAFC through their website or by calling their toll-free number: 1-888-495-8501. 

Local Police:

 If you have been scammed out of money, contact your local police immediately. While the CAFC primarily deals with data collation, local authorities handle immediate incidents and can provide advice on how to proceed. 

Office of the Privacy Commissioner of Canada (OPC)

:

 If the app has mishandled your personal information or violated your privacy rights, you can lodge a complaint with the OPC. They can investigate privacy breaches and enforce privacy laws.

Competition Bureau

:

 For apps that engage in deceptive marketing practices, the Competition Bureau is the correct entity to approach.  
United Kingdom 
In the U.K., scams and fraudulent activities, including dubious mobile applications, are taken seriously.
If you encounter or fall victim to a scam app, here are the steps and entities to be aware of:
Action Fraud:

 As the national reporting center for fraud and cybercrime, Action Fraud should be your first point of contact. You can report both instances where you've lost money and ones where you spotted a scam without being a victim.

Local Police:

 If you believe you're in immediate danger or a crime is currently happening, contact your local police force. While they may direct you to Action Fraud for official reporting, they can act swiftly in cases where immediate intervention is required.

Citizens Advice:

 Though primarily a service to provide guidance, Citizens Advice can also advise on scams. They can guide you through the process, ensuring you take the right steps and inform the appropriate entities.

Trading Standards:

 This body investigates businesses that aren't playing fair. If you find out that the app company is based in the U.K. and is doing something shady, Trading Standards can intervene.

FCA (Financial Conduct Authority):

 If the fraudulent app involves financial services or misleading financial promotions, you can report it to the FCA. They have the authority to investigate firms and individuals engaged in financial misconduct.

Should You Take Legal Action? 
If the sneaky app is made by someone in your country, it's easier to take them to court.
But before rushing into legal action against an app developer, it's crucial to weigh your options and be well-informed. 
You should always consult a legal expert and determine if it's worth it. 
 The real challenge comes when the app developer operates from abroad.
In these cases, different laws, jurisdictions, and regulations come into play, making the process much more complicated and costly.
You might have to pay for special lawyers, translations, and even trips abroad.
And after spending all that money, even if you win in court, getting them to pay up or stop their scam can be another big challenge.
But what if lots of people got scammed by the same app? You might think about joining forces. When a group of people sue together, it's called a class-action lawsuit.
It can be a way to share the cost and effort, but again, it gets trickier or practically impossible when it's international
What You Need When Reporting an App?
When you're ready to report a shady app, having the right information makes a big difference.
First, grab screenshots of any suspicious activity or false promises made within the app; these images serve as proof.
Take note of the app and developer's exact names, which you'll find on the app store page.
If you've had any conversations or dealings with the app's makers, save those chats or emails.
Did you spend money? Make sure you have records of those transactions.
Lastly, briefly summarize what happened and how the app misled you.
The more precise your evidence, the better your chances of making a successful report and warning others.
Conclusion 
I hope you've got a clearer picture of how to deal with those scam apps.
Remember, it's all about using the proper reporting methods, whether flagging them on the app stores or contacting local authorities.
We've all got a part to play in keeping the digital world safer. If more and more people report these apps, we can at least make their businesses less profitable. 
If your country's methods weren't mentioned this round, don't worry – I'm planning to dig into more places soon.
Peace!