You Can Start an Online Business that will give you the freedom to work whenever and wherever you want!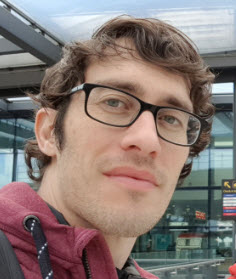 Hi,
I'm Stefan, the founder of My Room is My Office!
I created this blog to help people find an alternative source of income online.
My recommended strategy is to build an online business, which anyone can start from scratch and grow little by little over time.
An online business is an incredible opportunity for those who want to become an entrepreneur but don't have the experience and capital to run an offline business.
It's also perfect for those who want to…
Work remotely from home or from wherever you want.
Have more time freedom
Travel the World and keep on making money
Stop living paycheck after paycheck
Save money for a rainy day
In short, we are in search of freedom!
​
Affiliate Marketing is a powerful strategy to create a job replacing income!
There are hundreds of thousands of online entrepreneurs taking advantage of the massive increase in online sales around the World.
What's interesting is that most of them don't even have their own product.
They simply promote other people's products in exchange for commissions. That's a legitimate business model called affiliate marketing.
I have seen people from all ages and walks of life achieve incredible results. You can be part of that group and get started today!
​
Believe in yourself. You are good enough for this!
​
All you need is:
Computer With Internet Connection
A Website

The motivation to succeed a take massive action
Anyone is Capable of Building a Lucrative Website!
Contrary to common belief, no special skills are needed to set up and run a website.
With simple steps, you can set up a website and install all the necessary plugins in less than 20 minutes.
The most important thing is to have a genuine interest in helping others by writing informative articles on your site.
However, there are many things you need to learn to attract a good audience to your site and convert visitors into buyers.
I know how hard it is to find trustworthy information and get genuine support on the internet.
That is why most individuals lose motivation and fail to reach the lifestyle they have always desired.
Well, it doesn't have to be this way!
Take Your First Step and Start Your Online Business!
​
When it comes to building a successful online business, nothing in the industry compares to the exceptional training, platform, service, and community found at Wealthy Affiliate.
You can find EVERYTHING you need to start a business on the internet in one place. 
​Sign up here and get instant access to the FREE starter membership to start your internet business!
​
Frequently Asked Questions
Is It Really Free?
The starter membership is 100% free. However, you will need specific tools to build your websites, such as domain names and hosting.
The premium plan includes all the tools and training you'll need to scale your business.
Remember, this is not a job. You are building a real online business that requires essential services to become available on the World Wide Web.
What is Expected From Me?
I will be frank with you here. You can get all the training in the World, but ultimately, only you can make this happen!
There is no boss to tell you what to do, but building a profitable affiliate marketing business takes time and effort.
Your main job is to research and write relevant articles for your audience. Of course, you are free to write anything you want.
However, within my recommended course, you will learn the strategy that will increase the potential to attract a large audience necessary to start monetizing your site.
How Long Does it Take To Start Making Money?
It depends on how much work you put into the site, your niche market, the products you promote, and your effectiveness in your marketing campaigns.
Typically, online marketers earn their first commissions within 6-8 months, which increases gradually from then on. So, to hit the max potential for your niche, expect it to take at least one year.
​Treat this as a long-term business, an investment that will start paying off in the future as long as you keep adding content to your site.
Don't expect quick results, or you will quickly lose motivation and quit! Instead, take massive action, and you will achieve significant progress within your first year.
If you need money for yesterday, don't start your website until you are comfortable with the costs necessary to keep your business running.