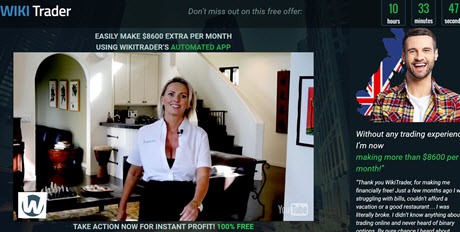 Kelly Wallace, the enigmatic woman, is trying to convince you that WikiTrader will give you financial freedom. By predicting the market with an incredible level of precision, she claims that the average user is making close to $12,000 DAILY. It's unbelievable! So, is WikiTrader a scam or legit?
Find out the truth within my review.
WikiTrader Review
---
Product Name: WikiTrader
Website: wikitrader.co
Price: $250 (minimum deposit)
Strategy: Binary Options
Score:

0/10
Tired of false promises? Check out my #1 recommendation to become an online entrepreneur and follow a proven strategy to earn a substantial income online.
What is WikiTrader?
---
WikiTrader is an auto trading software that is supposed to predict the financial market with 100% precision. Meaning that you will activate the software with one click and never lose a single trade.
All you need to do is fund the broker's account with at least $250, activate the app and watch the profits roll in.  Can you imagine?
It's hard to believe! And it's also hard to understand why the developers keep working to improve the software rather than enjoying their financial freedom. Have you thought about it?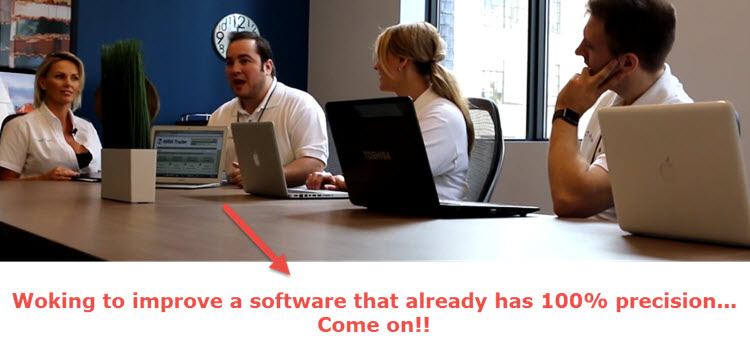 Don't Gamble With Binary Options!
---
In Binary Options you have to decide whether the market will increase or decrease after a very short period of time.
The thing is, you simply can't predict what will happen because prices are affected by too many events in politics, economy, and weather. It's like coin tossing!
There are only two possible outcomes in binary options: If your prediction is correct, you win 75-80%, but if you are wrong you lose everything!
So who is keeping your money? The Broker. The broker is basically a gambling institution that is widely unregulated around the world. When you trade with binary options, you put your money in a system that has a significant edge against you.
It's too risky!
Don't Trust Your Money With a Useless App! 
---
Like thousands of similar auto traders, WikiTrader promises low risk and massive profits. But in reality, no one and no software can predict the financial markets.
This about this for a second. When you make the right prediction, the Brokers use their own funds to pay you. Thus, if there was a way to predict the market with 100% prediction, these firms would be completely sucked dry.
Trust me, WikiTrader is a useless piece of software that will not give you the much desired financial freedom.
What Happens When You Make a $250 Deposit? 
---
Easy. The app will generate random trades, and the odds will always favor the broker, of course. Chances are you will lose all your deposit on the same day!
After that, these money suckers will give you a call with a promise to recover your losses by making a bigger deposit. They don't care about your struggles in life!
It's not only the broker who is reaping the profits. The owner of WikiTrader and its affiliates (websites promoting WikiTrader) will also take a big slice of the pie.
Here is the proof. This is a screenshot from a page dedicated to affiliates who promote WikiTrader. They will pay affiliates $250 when YOU make a deposit. Outrageous!

Conclusion  
---
You should avoid WikiTrader at all costs. I have warned people about other 40+ deceitful sites such as 10K Ever Day, BO Millionaire, My Profit Formula, Pay My Vacation, to name just a few.
Don't be the next victim of binary options fraudulent systems. Avoid WikiTrader or any site that promises riches overnight.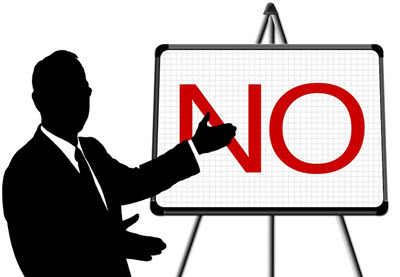 A Safe Strategy to Make Money Online
---
Imagine making a full-time income from the comfort of your home! 
Yes, it's possible and more and more people are quitting their jobs to live flexible life thanks to affiliate marketing.
A lot of individuals who achieve this lifestyle are basically building a website and promoting other company's products. They are not selling the product themselves, but just directing visitors to the merchant's website via links and banners. When people click these links and make a purchase, BAM! They get a commission!
The more content you create for your site, the more visitors you will attract. As a result, the more money you will make. And that my friend, is a source of passive income that will pay you for years and years!
If you want to build your affiliate marketing business, I recommend you to create a free account with my #1 recommendation. They will give you step by step lessons and support all the way to achieve success.
I hope this article was helpful to you. If you have any question, feel free to drop me a comment below.
Your friend
Stefan