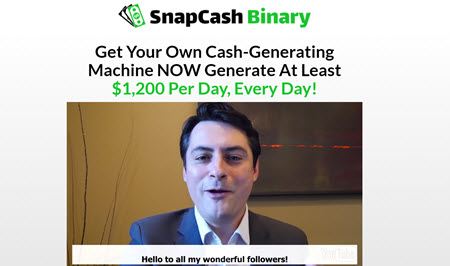 Austin Ford is trying to convince you that he created a software with the only purpose of changing people's lives! And he wants to change your life too, as long as you make $250 deposit with his recommended broker.
This seems to good to be true. So, is SnapCash Binary a scam? Check my honest review before you invest in a money sucker machine.
For a safe strategy to earn a full-time income online, learn about my #1 recommendation here.
Snap Cash Binary Review
---
Product Name: Snap Cash Binary
Website: snapcashbinary.com

Price: $250 (minimum deposit)

Recommended?

No

Score:

0/10
What is SnapCash Binary?
---
SnapCash Binary is an auto-trading software in binary options. Austin Ford, the supposed creator of the software, claims that it's nearly impossible to lose a trade. This means that you can turn $250 into over $5,000 on the same day, and become very wealthy is a matter of days.
The important questions you need to ask yourself is, Where is all this money coming from? As money doesn't grow on trees, who is going to pay for your dream lifestyle?
The answer is no one!
In reality, instead of making money, you will be the one paying for Austin Ford's luxurious lifestyle! If you make a deposit with the broker, you'll lose all your investment!
It's a farce!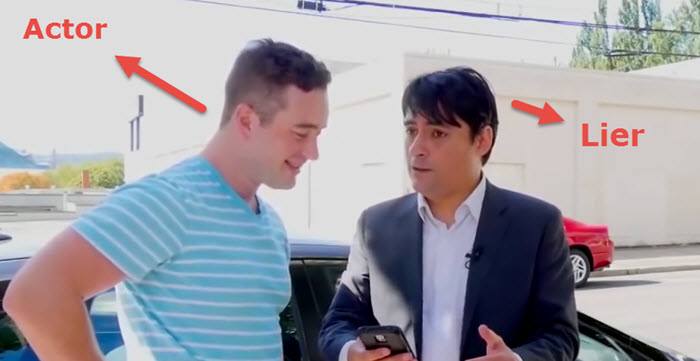 Keep reading to understand why!
Binary Options is Very Risky!
---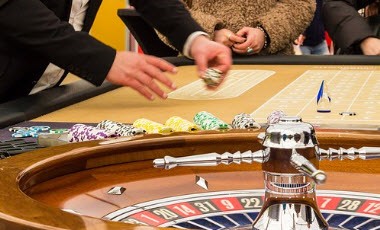 Binary options is a very dangerous type of online trading. You are not buying real assets, you are just betting on the movement of asset prices using a broker's platform. It's is pretty much like a casino, where the broker makes money when you lose a bet/trade.
In binary options, there are only two possible outcomes. You either win or lose a predefined amount of money!
Firstly, you have to fund your broker's account with at least $250. Then have to decide if the asset price will go up or down after a short time and chose the amount you want to trade.
Let's say you think the price of Gold or any other asset will go up after 10 minutes, and you want to trade $50. If you are correct, you win around 75%, which is $37.50 (more or less depending on the broker). Now, if you are wrong, the broker will keep all your $50.
Therefore, brokers have a huge advantage over you. Even if you have lots of experience with the financial marketing and know hows to identify trends, there is still a significant risk using this system.
SnapCash Binary Will Not Generate Winning Trades!
---
The internet is full of scammers claiming their software can predict the movement of asset prices. It's impossible because asset prices fluctuate according to many future events in the economy and politics.
The truth is SnapCash Binary won't generate 96% successful trades because it can't predict the future! It's a big fat lie! 
The Underlying Dirty System
---
SnapCash Binary has colluded with the broker. As they know you will lose at least $250, the broker will pay a generous commission to Austin for bringing you to their platform.
Therefore, although the owner of SnapCash Binary is offering you a free software, he is making lots of money for referring people to this incredibly risky opportunity.
That's also the reason why many other websites are writing fake positive reviews about the system. They are all making excellent commissions at the expense of your hard earned money!
Conclusion – Is SnapCash Binary a Scam? 
---
Yes, I am 100% confident it is! Once you activate the software, your will notice more losing trades than you expected. And in just a few hours, all your deposit will vanish!
I've reviewed many deceitful websites that use a "free" and revolutionary software as bait. The Irish Method, Gemini 2, Cambridge Method, and Blazing Trader are just a few examples.
So, don't be fooled! Stay away from this software, or you will lose all your deposit.
Verdict: Not Recommended! 
A Safe Strategy to Make Money Online
---
Imagine if you could make enough money from your computer to quit your job and live a flexible lifestyle. This is a reality for lots of people that decided to apply right strategy and commit themselves to at least one year to achieve success!
Yes, it's possible to make lots of money online, but you have to accept the fact that it takes time and effort.
If you want to follow a safe path to success, I highly recommended you start with affiliate marketing. In affiliate marketing, you build a website based on your passions and interests and promote products that your audience is looking for. It's powerful!
Whenever people buy a product, you earn an awesome commission. So, the more people visit your site, the more money you will make.
If you are tired of working for a boss and want make a full-time income from home, check out my #1 recommendation. It's the best training platform that will help you build an online business from scratch and achieve your financial goals. No experienced needed!
I've been a member for over a year and achieved my $500/moth mark! So, I can assure you the training works!
Click Here and Read My #1 Recommendation Review!
I hope this review was helpful to you! If you have any questions, drop me a message below and I'll be more than glad to help you out. Be safe!
Your friend
Stefan