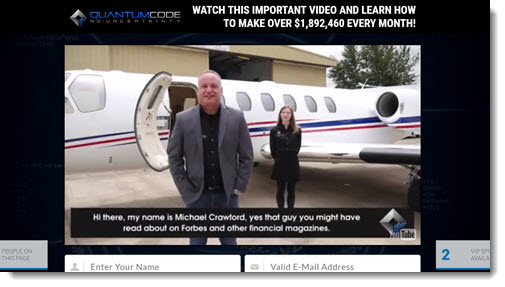 Michael Crawford set up his company called Quantum Code and works as a CEO with the sole purpose of turning people into millionaires overnight for free.
In this review, I want to expose some interesting facts about the Quantum Code and explain why you should be careful when investing in binary options.
Top recommendation: This step-by-step program helped me work from my laptop and reach 2,000 US Dollars per month. Free membership is only available here!
Quantum Code Review
---
Product Name: Quantum Code
Website: the-quantumcode.com
Money Making Strategy: Binary Options
Price: $250 minimum
Recommended?

No

Score:

0/10
Michael Crawford
This Michael Crawford starts the video by saying he was featured on Forbes and other financial magazines. Searching on Forbes for his name resulted in only one article, which had nothing to do with helping people.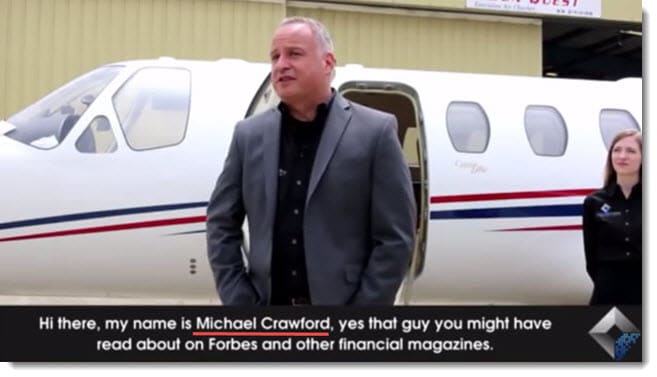 Searching for Michael Crawford on Google only returned the famous English actor, comedian, and singer.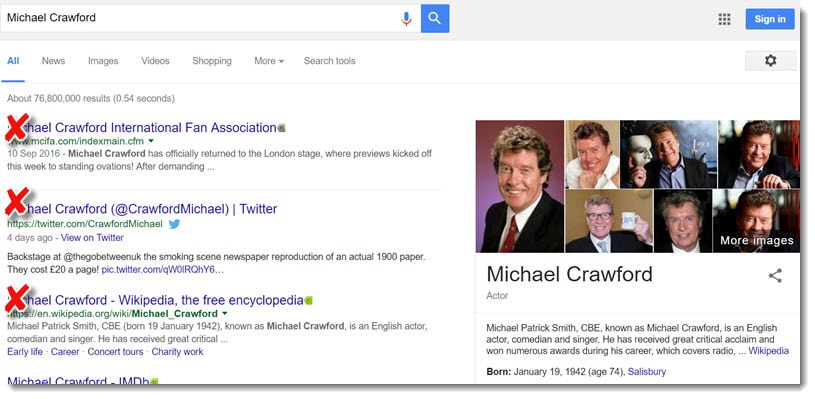 I Have Seen That Private Jet Before!
When I saw Michael Crawford boarding that private jet, it immediately reminded me of another binary options site called Fast Cash Biz. The initial scene was very similar, and after watching the video again, I was shocked to realize it's the same jet!
Check these pictures and see for yourself: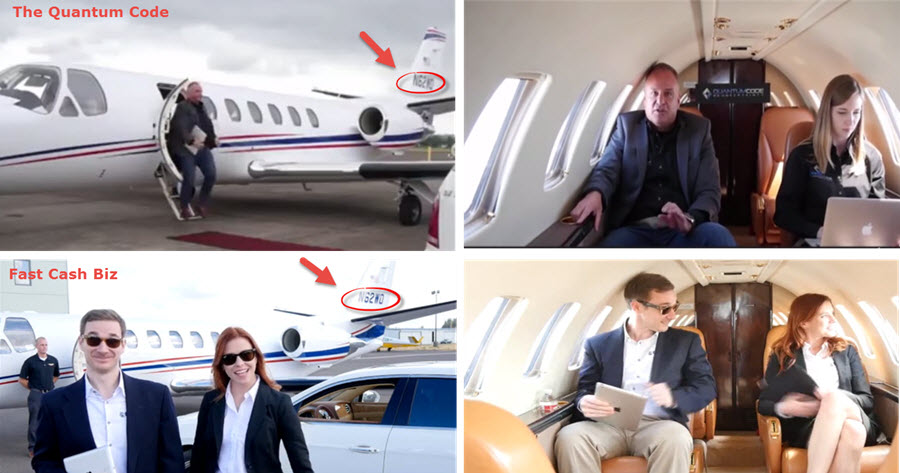 This reward platform is going viral! Cash out via PayPal, Visa, Gift Cards, and in-game currencies - Click here to find out how to generate an extra $10+ per day! 
I am sure it's the same plane, look at the registration identifier number on the tail.
Now, what does it mean? It means the website owners are probably renting out the jet to record the video and/or they are the owners of Fast Cash Biz as well.
It's too much coincidence!
What is Quantum Code?
Quantum Code is another binary options software. The software is really given out for free but you still have to fund the broker's account with at least $250.
Binary Options is Extremely Risky! 
Binary options is simply guessing on what's going to happen with the price of assets, such as currencies, stocks, commodities, and indices.
You have only 2 choices: If you think it will go up, you place a PUT, and if you think it will go down, you place a CALL.
This is how the platform looks like: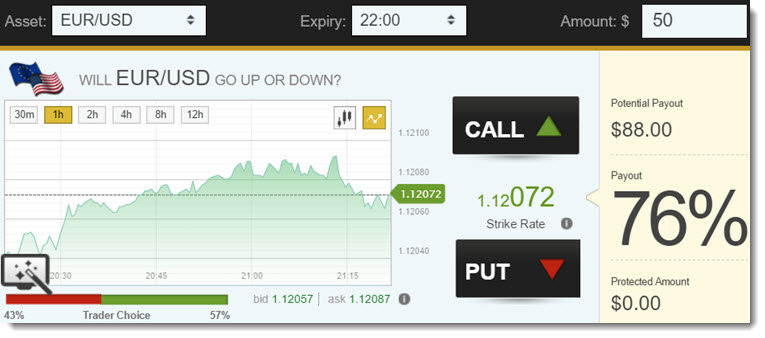 Note that when you put your money in this system, you are not buying any asset.
You give the money to the broker (binary options platform) and wait for only 2 possible outcomes:
If you guess correctly, you win around 70 to 85%. Otherwise, you lose 100% of your investment. Not a fair trade!
In other words, you have to win at least 6 times out of 10 if you want to avoid losses.
That's why you have "invest" a lot of money if you want to make a lot of money! Nevertheless, the risk of losing everything is insane!
The Software Doesn't Increase Winning Rates
So what scam artists decided to do? They came up with a bloody software that is supposed to increases winning rates so people become more confident in trading with binary options.
Michael Crawford claims that his Quantum Code software offers 100% accuracy, meaning that you will never lose a single trade!
How?
He explains that his software is faster and beats everybody else. In his own words:
[su_quote]Rather than studying the market for years and trying to predict what's going to happen, I realized that all of that could be bypassed by an EXACT formula. It's not about knowing the market, stocks, forex, forget about all that. It's all about technology. It's all about having the right piece of software working for you to generate 100% wins GUARANTEED. [/su_quote]
If the "formula" doesn't take into account the market, then what is the formula all about?
Read what the SEC (U.S. Securities and Exchange Commission) has to say about Binary Options and Fraud.

Who is Behind Quantum Code?
They are probably affiliates of their recommended broker. In that case, Quantum Code will make a generous commission every time people fund their account with this broker.
It's extremely profitable! Their reward program states that affiliates can earn up to $450 for each investor. Take a look at the benefits of promoting BinaryBook:

That's why you see lots of internet marketers (website owners) promoting binary options like crazy, even though it's extremely risky for the trader.
Conclusion – Is Quantum Code a Scam? 
There are thousands of websites claiming they discovered a revolutionary software that will make ordinary people extremely rich.
People, this is a pipe dream. There is no such thing as becoming rich overnight, please understand and accept that.
Verdict:

Not Recommended! 
My Top Recommendation to Make Money Online
If you keep looking for shortcuts to make easy money online, I am afraid you will just waste big time and money. Why step back if you have the option to move slowly, but surely forward?
If you really want to take the right step to making a good income from home, I highly recommend you focus your time and energy on internet marketing. That's the only thing that has the potential to earn you a full-time income from home without putting your capital at serious risk.
I can say for myself, it really works! Start small and grow your income to a level that will allow you to quit your job and live a totally flexible lifestyle!
Check my #1 recommendation to learn internet marketing and build an online business. It takes time and effort, but I can assure you that it's the most reliable and lucrative way to make money online. The platform has been teaching people for 11 years and offers a free trial membership.

That's the end of another review! I hope it was informative and eye-opening. If you have any questions, please leave a message below and don't forget to share this article if you like it.
Your friend
Stefan