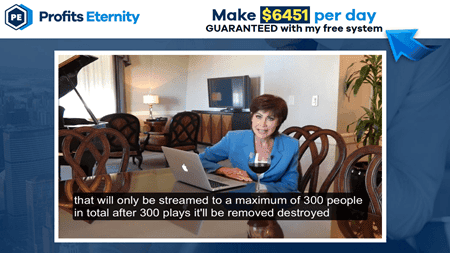 Jane is promising to change the lives of 300 people who decide to accept her free binary options system. She claims Profits Eternity is guaranteed to make you thousands of dollars every single day on autopilot, with no work on your part, and with no risks! Unbelievable!
Is Profits Eternity a scam or a legitimate once in a lifetime opportunity?
Let's find out!
If you want to learn the proven strategy that earns me $700+/mo from my laptop, then check out my #1 recommendation. 
 Profits Eternity Review
---
Platform: Profits Eternit
Website: http://www.profitseternity.com
Price: $250 minimum
Strategy: Binary Options
Score:

0/10
The promise
---
Somehow you opened Profit Eternity's website and started watching that long video on how Jane is interested in turning you into a millionaire.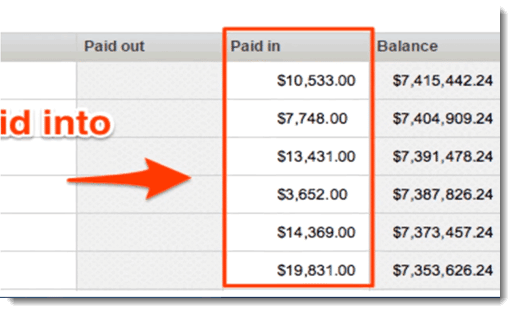 She promises her system will generate life-changing profits every single day, which will allow you to buy anything you want, and most importantly, live a life of freedom!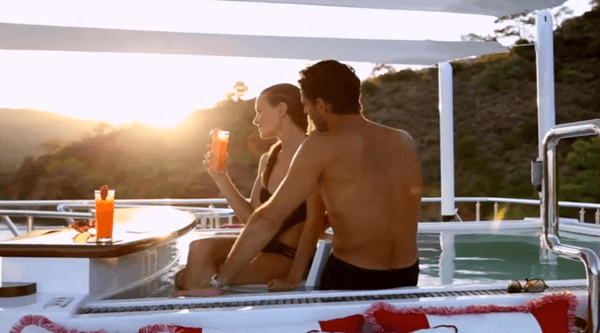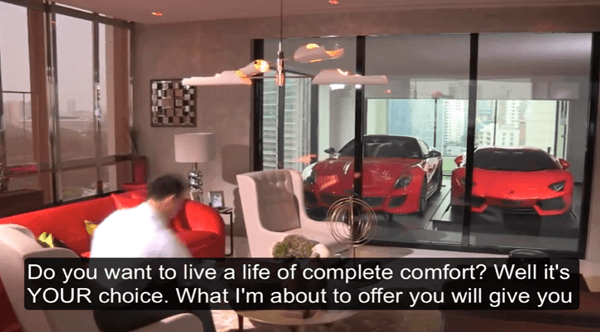 You are probably wondering what the real intentions of this woman are because, to be honest, it looks bizarre! 
Let's imagine the system worked. Ok. Why would someone feel the need to create a website and record such long videos just to convince you to accept a free software that will make you rich?
Why not simply give away the software to her acquaintances? Better yet, why not generate more money herself and donate everything to people who are in desperate NEED?
What is Profits Eternity All About?
---
Profits Eternity is another binary option auto trader that actually just works to make the Broker richer.
Binary Options is riskier than gambling!
I think it's incredible the creativity, money and effort the owners put into a convincing video script to lure people into such a dangerous system.
Sometimes they even hire jet planes to make it look more credible and appealing like in Quantum Code and Fast Cash Biz. It's insane!
Is Profits Eternity a Scam?
---
In my opinion, yes!
Binary option is a very risky type of trading where people gamble with the results of the financial markets.
With binary options, the chances of winning or losing a trade are 50%, and no software can predict the movement of the financial markets.
What makes this game dangerous is the fact that when you lose a trade, you lose 100% the investment you've made. Whereas when you win, you just make 70% ROI.
In other words, the edge against you is much larger, so the Broker always wins in the long term.
It's just like gambling. The longer you stick to it, the more money you will lose. Except that your chances of winning are much lower with binary options!
But Jana said that…
Jana is claiming their clients never lose a trade.
Why? Well, her unique system is said to be specially programmed to automatically exit a trade when the probability of the trade winning drops below 98.8%.
With a special technology, Jane says her system can detect a losing trade before it's expiry time, leaving you with your initial investment.
Was that convincing to you?
Not to me.
I can assure you that's impossible!
The reason being that a trade is not something external that happens in the financial markets. Only YOU can place a trade!
So, it makes no sense to say that a system can detect a "losing trade." Once you place a trade, it's done! There is no turning back.
In reality, what Jane is trying to say here is that the system can predict asset prices, which are influenced by the financial markets.
That is impossible because there is no way of predicting all the hundreds, if not thousands of factors that affect the financial markets.
How Does It Work?
---
It's simple! You are encouraged to sign up for free and provide your phone number.
Next, you will have to make a $250 deposit to activate your "free software" and start trading.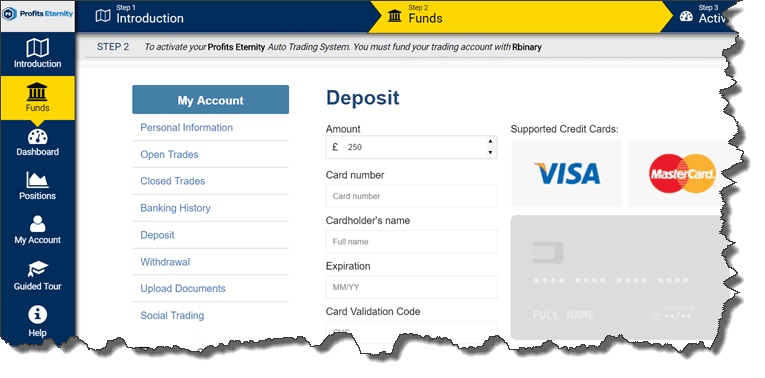 The software is given out for free, and that is because the money to be made from your deposit itself already a big deal for both Profits Eternity's and the broker.
As the software doesn't predict the financial markets, it's like gambling on autopilot, and you will probably lose all the investment within the first day.
They are so confident you will lose your investment that they are giving you a gift deposit of $300. So, you can start trading with $550!
This bonus is a bait! 
Why do you think they are offering you this? Certainly to get you addicted faster, because the more you play, the more you lose, and the more you want to keep play to recover your losses, eventually!
Do you know what always happens next?
When you lose all your money, you will probably receive a call from the support team to convince you to invest more money!
Don't do that as the more you invest, the more you dig yourself into a hole!
Final Thoughts
---
Don't give away your hard earned money to Profits Eternity.
The system is specially designed to suck your bank account dry, so it has the potential to ruin your life!
I have seen people losing $ 10,000's with binary options hoping the software will turn them into millionaires overnight. It's a tragedy because people are gambling with their money without knowing what's really going on.
Now you know!
* My #1 Strategy to Make Money Online *
---
We all wished we'd become millionaires with no effort, but that will never happen in real life unless we win the lottery.
However, it's possible to earn a living online and achieve the freedom of working whenever and wherever you want. That requires a lot of upfront work, but I can tell you it's worth it!
If you are prepared to take the right steps to build a reliable source of residual income from home, then check out my #1 recommendation.
This platform is going to walk you through step by step and help you build a successful online business, even if you have no experience!
As a matter of fact, it has a great free starter membership, so you can give it a try without risking your hard earned money.
That's it for now. I hope this article opens your eyes to the dangers of binary options. If you have any question, just leave me a comment below!
Your friend
Stefan