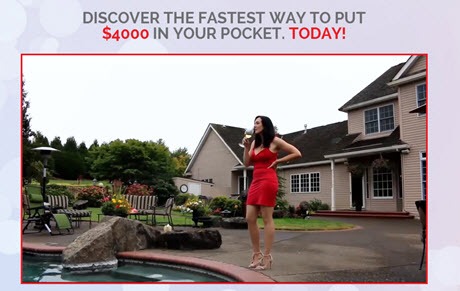 Megan has just told you that her software will turn you into a millionaire in just 10 months! She has created a long video to convince you that her system is the fastest and safest way to achieve financial freedom. It all seems too good to be true! So, Is My Profit Formula a scam or legit?
Discover the truth within my review before you put $250 (or more) at serious risk!
Check My #1 Recommendation for a safe strategy to earn a living online.
My Profit Formula Review
---
Product Name: My Profit Formula AKA Charity Profits App
Website: www.myprofitformula.co
Price: $250 (minimum deposit)
Strategy: Binary Options
Owner: Unknown
Score:

0/10
What's My Profit Formula?
---
My Profit Formula is a binary options auto trader that is supposed to predict the financial markets and generate vast sums of money. Not only that, she claims that 5% of your profit will go to the charity!
This self-proclaimed multi-millionaire promise that her software will generate $4,000 per day and every day. And the best part? It's said to be completely free!

The Risky World of Binary Options
---
Everything looks perfect! But what Megan didn't tell you in the beginning, though, was that you would have to fund the broker's account with at least $250.
A Broker? Well, a binary options Broker is an entity similar to a Casino. The big difference is that you are betting (trading) on the movement of asset prices.
For example, when you make the right prediction about the price of gold, the broker will pay you 75% or a bit more. But if you are wrong, it will keep 100% of your money. Heck! What an unfair advantage!
So, let me tell you the whole story.
Nothing Can Predict the Financial Market
---
The thing is, no one can ever be sure whether asset prices will go up or down within a given amount of time. The financial market is unpredictable! 
Because no human being can anticipate future prices, no one is capable of developing an algorithm to that end.
Therefore, My Profit Formula App is a useless piece of software. It was purely designed to make broker's and affiliates (those who promote this crap) alike huge profits at the expense of people's hard earned money.
Unlike Affiliate Marketing, there is no Win-Win situation in Binary options! 99% of traders lose money, and that's how brokers keep their business as usual.
Shame on You, Megan!
---
I am not sure if Megan is just an actress or if she has colluded with the broker. To be honest, I think it's the second option because a normal actress wouldn't act so well for just a few bucks. What I do know is that her bank account is fatter after she made this video…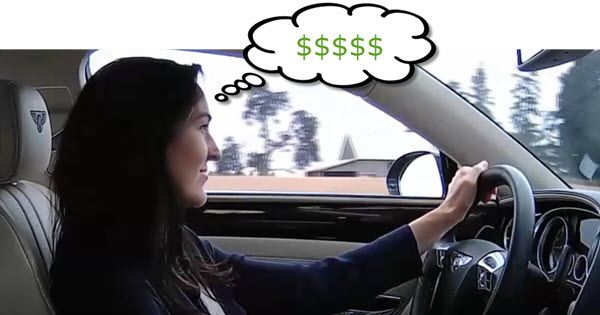 Helping the charity when you make money? You mean, NEVER? Why doesn't Megan convince her partner broker to donate at least 1% to the charity? I'm sure that little amount would help thousands and thousands of people.
I can't believe how shameless she is!
Fake Testimonials 
---
All the testimonials are fake! Look, they are hiring actors from Fiverr.com.
Here is the proof:
Because I review a lot of platforms, I often see the same person on different sites. This guy also made a few bucks working for Millionaire BizPro.
Conclusion
---
In my opinion, My Profit Formula is a scam. I have reviewed lots of auto traders in the past and seen many people losing $1,000, and even $10,000's!
BO Millionaire, The Malay Method, Easy Daily Profits and Algo Trading Robot are are just other deceitful sites promoting the same crap.
Don't become the next prey of these dirty systems. Avoid any website that promises vast sums of money for doing absolutely nothing. The higher the profits, the higher the risk!
Can You Still Make Lots of Money Online? Yes! 
---
Imagine being able to earn a living online! How would your life be different without a boss dictating your life?
Yes, it's possible! But you shouldn't put your money at serious risk like it's the case with binary options.
If you want a safe, but lucrative strategy, I recommend you build an affiliate marketing business. You can build an online business with a very low start-up cost and scale little by little over time. All you need is a website and a genuine interest to help other people.
You don't have to deal with physical products, customer service or employees. You just have to write articles about any topic you like and promote products that you believe in.
For example, I decided to help people make money online, so I write everything about it on my website. It's pretty cool!
If you want to start your own business, check out my  #1 work at home recommendation. It offers excellent training and the most supportive community you have ever seen. I am taking about over 800,000 online entrepreneurs!
We help each other, we learn from each other! That makes a huge difference!
So, what do you think about Megan and her automated secret? Write down in the comment section below.
Your friend
Stefan