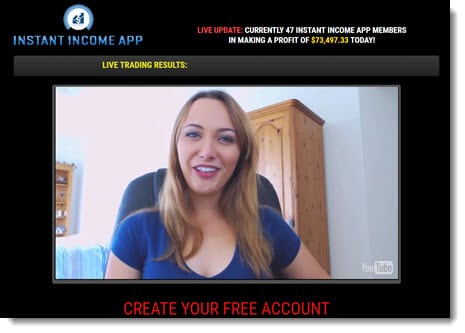 Instant Income App promises to make users an average of $656.25 per day on complete autopilot. I have heard that story before a thousand times, which makes me wonder why most of our civilization still struggles to make ends meet. There can be only one reason for that! The app is a bad joke! So, is Instant Income App a scam or a real money printing machine?
Read my review before you invest your money!
If you want a reliable method to make money online, check my #1 recommendation here.
Instant Income App Review
---
Product Name: Instant Income App
Website: software.instant-income-app.com
Price: $250 (minimum)
Money Making Strategy: Binary Options
Recommended?

NO
Score:

0 out of 10
Can the World Sustain 7.4 Billion Millionaires? 
Mattew Michaels is claiming Instant Income App is a FREE revolutionary software created by the top programmers on Wall Street. Not only that, the app is said to be the most powerful binary options trading software on the planet!
All you have to do is spend 5 minutes a day on your computer and after just a few clicks, you will start seeing astronomical amounts of cash in your balance account.
The average earning potential is said to be $656.25 per day! Heck! As a matter of curiosity, this is similar to the average monthly salary in Turkey ($661.81).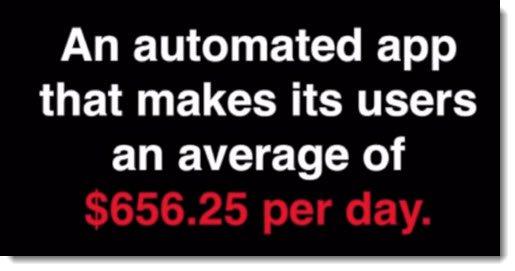 Why on earth would these top programmers create a free software to make overnight millionaires? To crash the economy? With the speed that information travels around the globe, almost everyone would become aware of this app in a matter of hours.
As a result, the ocean would give space to dollar notes and everyone would stop working for the man. I am sure you know this is a fantasy world that could not even exist in a Holywood film.
Instant Income App does not work, and I will explain why!
What Exactly is Instant Income App?
You already know this is a binary options software, but have they explained exactly what is that? HOPE! Have they told you the insane risks of trading? YES,  in a very small text at the bottom of the page: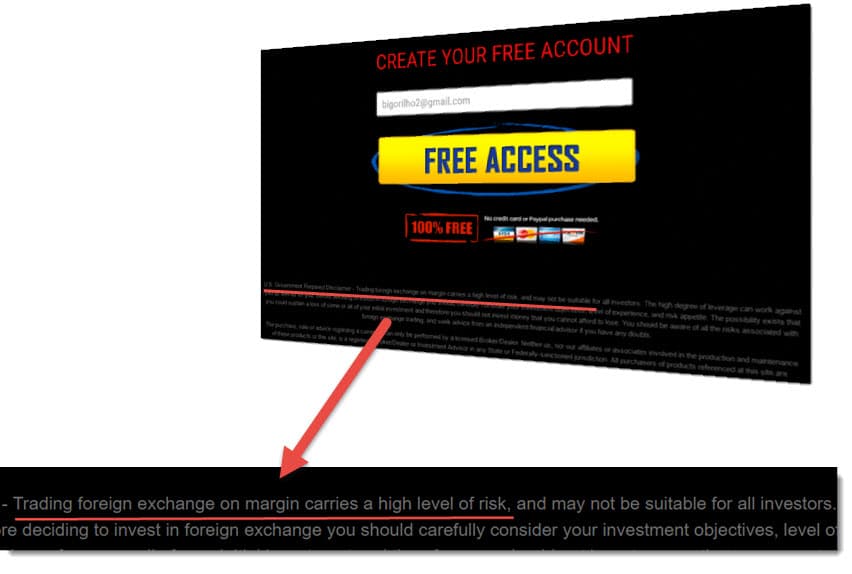 So here is the truth. Binary options is an extremely risky strategy to make money online because you need to guess if the price of an asset will go up or down after a very short time.
An asset can be currency pairs (EUR/Dollar, GBP/EUR.), indices (FTSE 100, NASDAQ), commodities (Gold, Oil) and stocks (Microsoft, Apple).
If you think the price of gold will increase and it really does, you win 70-85% of your investment. However, if the price goes down, you lose 100%, or close to it. You are in huge disadvantage here!
If you have ever seen a graph of an asset's price, you know how wild it is…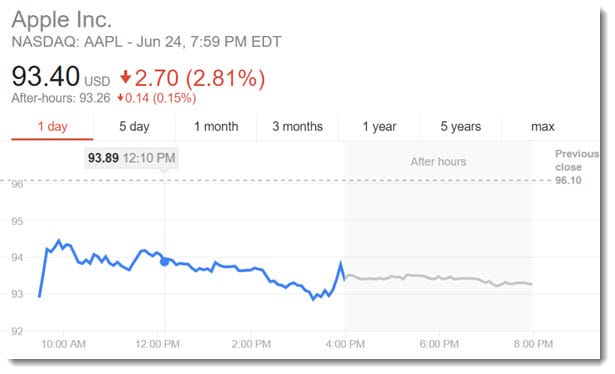 Even with years of experience, traders are always losing money because the market is simply unpredictable! It's possible to take clever risks based on economic and political indicators, but it's just a guess.
But Instant Income App Will Predict the Market! 
No, that's a lie! No software will ever work to increase people's chances in binary options. Reason being that the market is affected by too many factors. Besides, brokers can only survive as long as the majority of people lose money. So, if there really was an effective algorithm, brokers would go out of business in a blink of an eye.
It's important to note that you are not buying stocks, indices, commodities or currencies. You are betting on a system in which you are in great disadvantage.
The Singapore Method, Fast Cash Biz, Smart Profits and Profit Shield are some recently reviewed and misleading websites promoting binary options. Stay away from any website promising unrealistic layouts without any effort.
Fake Testimonials! 
Considering all I have said, it's no surprise they use a couple of actors to tell a bunch of lies. It's easy and cheap to get people to make fake testimonials through platforms like Fiverr.com.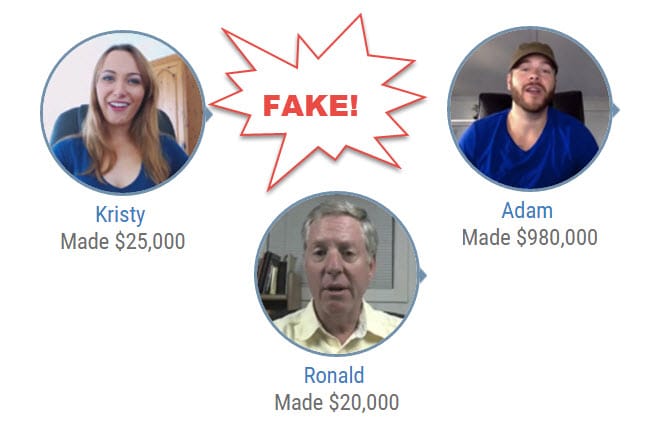 Seriously, how can these actors sleep at night knowing that their words are deceiving crowds daily!?
How Does it Work?
As soon as you type your email account and click on "Free Access", you are taken to a page where you have to create an account with the broker. You can choose between Banc de Binary or Option.fm. Both of them are regulated, but they have a terrible reputation!
Check this testimonial from a guy who claims Banc de Binary took $6000 from his bank account without permission. Brokers are specialists in messing up with people's lives. 
Next, fund your account with $250 (min) in order to unlock the software and start trading.
The software is activated with a simple click and then you just have to choose the amount you want to trade.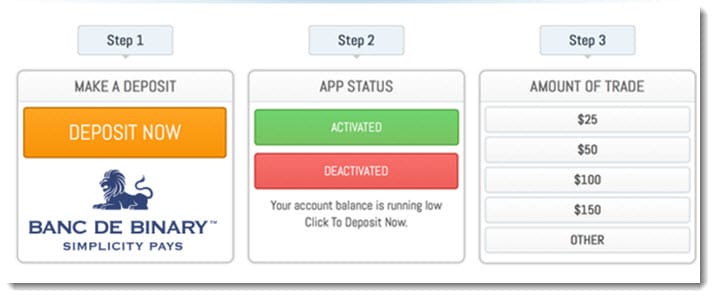 They say you can withdraw your $250 at any time, but trust me, these guys will do everything to make you give up on this money. You need to be brave and really patient to get a refund.
Conclusion – Is Instant Income App a Scam?
In my opinion, yes! There is a high chance your balance account will drop quickly as long as you keep the app activated. The software is not able to predict the market, so everything they say is a complete nonsense.
Verdict:

Not Recommended



My Recommended Method to Make Money Online
Contrary to many websites that promote Binary Options, I think this is a bad strategy to make money online. I'd rather have control of my income by creating an online business and promoting products and services as an affiliate.
It's way less risky because you are investing more time than money. In fact, building a website is one of, if not the cheapest way to become a business owner. And different from a traditional brick and mortar business, you can have total flexibility in your life once you can work anytime and anywhere.
So, what do you think about Instant Income App? Do you think this is a scam or not? Please, leave your thoughts and questions below, they are really valuable for people considering investing in this system.
Your friend
Stefan