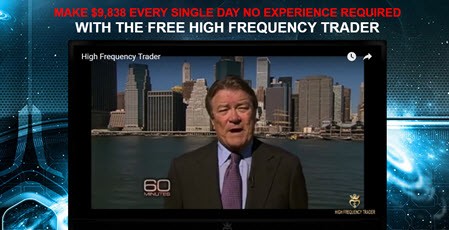 Do you want to make money very fast? The owner of Hight Frequency Trader is claiming his software is capable of earning you $13,425 daily with a push of a button. So what is the catch this time? Is High Frequency Trader a scam?
Read this review before you open your wallet. No, it's not 100% free!
High Frequency Trader Review
---
Product Name: High Frequency Trader
Website: highfrequencytrader.co
Price: $250 (minimum deposit)
Strategy: Binary Options
Score:

0/10
What is High-Frequency Trader?
---
High Frequency Trader is binary options software that is said to predict the price of stocks and generate massive amounts of cash. They say the software will eliminate the risks and turn you into a millionaire in just a few months!
I am sure you want this to be true so badly! But is it really possible that an algorithm can beat the financial market and make unlimited profits?
The short answer is NO! 
If you want to make $1,000 + per month online without high-risk trading, check out my #1 recommendation review.
Run Away From Binary Options! 
---
Binary options is a very dangerous type of trading. Why? Because you will be trading with a gambling institution (broker) that has a huge edge against you.
Here is why. In binary options you just have two choices: You either decide if the asset price will go up or down after a short time. In case you are correct, the broker will pay you 75 to 80% ROI from its own pocket. But if you are wrong, it will take 100%! That's a huge edge that will prevent you from winning by luck.
So, this is something I don't recommend to anyone! It's too risky, and I am sure you can't afford to lose your hard earned money.
Useless Software – It's Not Free!
---
Now, the internet is full of websites trying to convince you that an auto trader can predict the market with a high precision level. That's BS!
No software, NOTHING is capable of reducing your high risks in binary options.
They say it's 100% free, but that's nonsense. You still need to fund the broker's account with $250, which is a lot of money to put at risk. Here is the proof: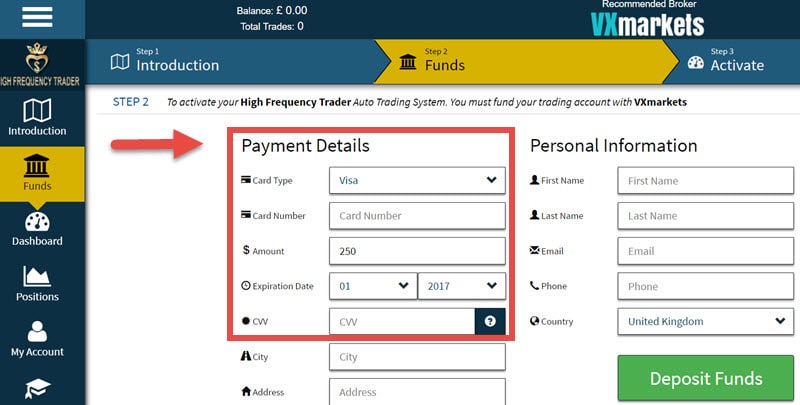 Fake Testimonials From Fiverr.com
---
It's very easy to make people say anything you want in front of the camera these days. All you have to do is visit a freelancing platform like Fiverr.com, choose an actor, and pay! That's why scammers can gather tons of testimonials for their get rich quick schemes.
High Frequency Trader also hired actors from Fiverr. So all the testimonials they present are totally fake!
Do you remember this woman?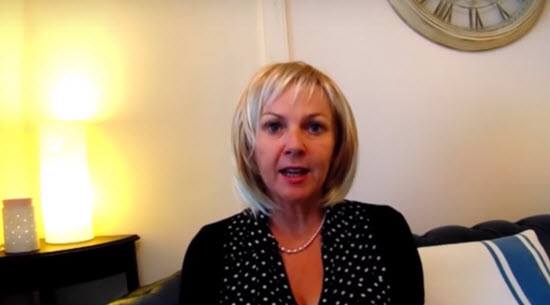 Here you can see her "hire me" page: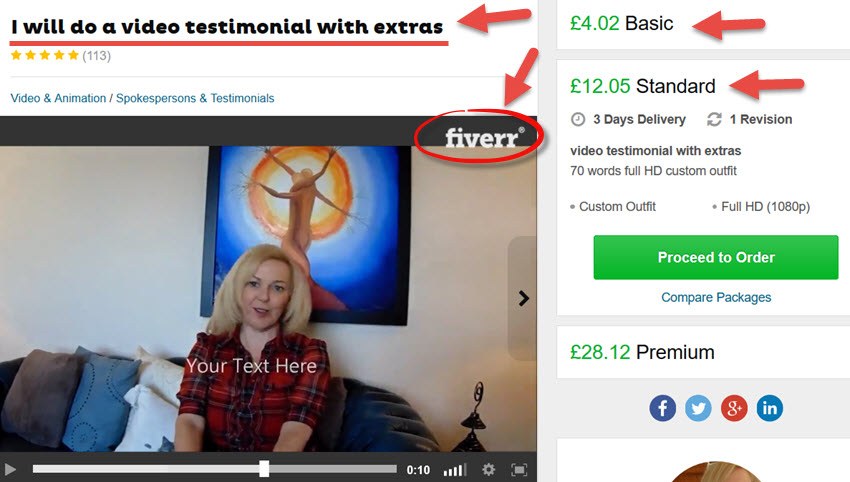 I know this woman! This is not the first time she makes fake testimonials for scammers.
Shame on you blond lady!!
Final Thoughts
---
High Frequency Trader is another scam software, just like WikiTrader, 10k Every Day App and BO Millionaire. It will not work as advertised and your $250 deposit will at a serious risk.
Many people lose money with auto traders because they miss one simple yet crucial fact: Nothing can predict the financial market. Period.
Verdict:

Scam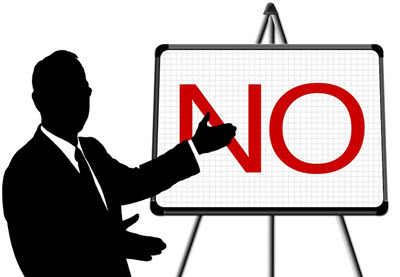 A Safe Strategy to Make $10,000/mo Online
---
You don't want to risk your hard earned money while trying to make a decent income online. That's why you should avoid binary options or any other speculative strategy.
Instead, I advise you to start your own online business and promote products as an affiliate marketer. It's very easy and cheap to set up an online business these days.
With simple step by step instruction, you can get your business up and running in less than 20 minutes. I'm serious!
If you want a reputable training in affiliate marketing and help from a community of over 800,000 online entrepreneurs, then check my #1 recommendation.
Click Here for My #1 Work at Home Recommendation!
The good thing is that you can get started completely for free! So you have nothing to lose if you don't like the experience.
That's the end of this review. If you have any question, drop me a comment below, and I'll be more than glad to help you out.
Your friend
Stefan