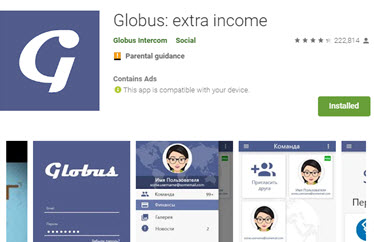 Welcome to my Globus: Extra income app review!
Today, we are going to take a close look at a very popular app called Globus.
Globus is an Android application that promises to pay users just for viewing advertisements.
When you install it on your phone, you will receive push notifications whenever there is a new ad available.
Then, you just have to open the ad and wait for a few seconds to collect your money.
Google Play is full of apps that promise to pay you for the easiest of tasks such as playing games, watching ads, etc.
However, most of them treat people like fools and make it impossible to cash out!
I know you are probably skeptical and afraid of installing an app that may collect personal information from your phone.
Is Globus a scam or legit application? Does it pay or not? Read my review to find out!
If you want to work remotely and earn a full-time income from home check out my #1 recommendation. This is the same program that helped me reach $1,600/mo and quit my job in 2019. No special skills required!
Globus: Extra Income App Review
---
Name: Globus: Extra Income
Company: Globus Intercom Ltd
Price:  Free
Membership Eligibility: Worldwide
Overall Rating: 2/5
>> Download Globus App on Google Play.
What is Globus App?
---
Globus is a Ukrainian app that supposedly pays you just for opening ad banners on your smartphone.
With over 5 Million installs, Globus has become one of the most popular money-making apps on Google Play.
The app is quite simple to use, and you don't have to do anything apart from opening the ads that will appear as a notification.
Pros and Cons
---
Pros
It does not require any work.
Get paid via PayPal.
Cons
The earning potential is very low.
The app will ask permission to access your file and manage phone calls.
You may have to wait for years to cash out $10.
There a transaction fee.
How Globus App Work?
---
Installation
Once you install the app, you must allow Globus to access your device's photos, files, and location.
You will also have to allow the company to make and manage phone calls.
It is scary to think that Globus can access all your files and have control over your phone calls.
Some apps developers need these permissions for operational purposes. It does not mean they will harvest your data and do illegal things.
However, no one can assure you whether the company will use these permissions responsibly.
Registration
If you are ok with that, then you can proceed with the registration process.
To create your account, enter your email address and click on the blue button.
Globus will send you a confirmation email, which will probably go to your spam folder.
Open this email and click on the link to activate your account.
How to Earn Money
It's very simple!
After you activate your account, you will start receiving ad notifications on your phone.
You will see the Globus icon right at the top as soon as there is an ad available.

Then, scroll down your notification bar, open the ad, and close it whenever you want.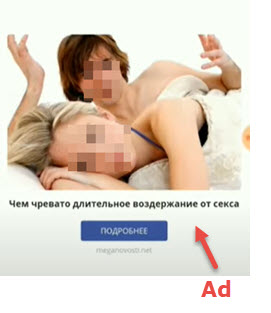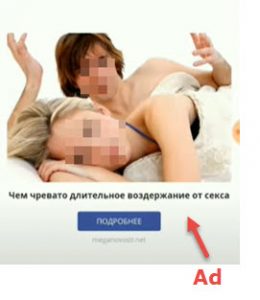 The money will be credited to your account and your cash balance will be updated very soon.
Ads will also be displayed on your phone's lock screen, so there is no need to open the Globus app to view ads.
How Much Money Can You Earn with Globus?
---
You can expect to earn between $0.001 – $0.00250 per ad banner, which means you should open 10 ads to make 1 cent.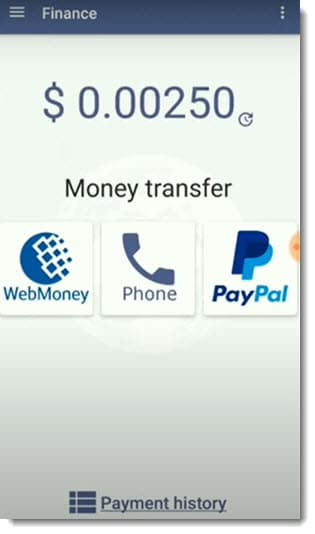 That's not bad, right?
Well, the problem is that you may get very few ads. Some people are getting 1 ad every 3 hours or more.
I already knew that the earning potential was incredibly low but had no idea it was so bad!
In the best-case scenario, let's say you get 10 ads every single day for a whole year.
In that case, you will earn 1 cent per day and $3.65 after 1 year.
Will You Get Paid?
---
Globus app has three different payment options: PayPal, WebMoney, and phone credits (Ukraine Only).
You can only request payment via PayPal once you have earned $10, which is too high!
Honestly, I don't think anyone will have the patience to wait for more than 2 years to cash out.
If you choose WebMoney, the minimum payout is $0.50, which you can achieve within 1 month if you are lucky.
Don't forget that you will have to pay a transaction fee of 0.8% for WebMoney and over 3.5% for PayPal.
Conclusion – Is Globus App a Scam?
---
I don't think the Globus app is a scam, but I cannot assure you whether the app is 100% safe.
There are many videos about Globus on YouTube, but many YouTubers won't tell you that it will take months and even years to cash out.
The earning potential is incredibly low even in countries where the dollar is strong such as India, Ukraine, and the Philippines.
Other apps that may help you earn more money from your phone are:
Observa – complete gigs at nearby stores (US residents only)
WinWalk – get paid to walk
Microwork – complete micro-tasks to help Artificial Intelligence.
How to Make a Full-Time Income From Home
---
If you are struggling to make money online, keep away the distractions, and build your own online business!
There are many options out there, but for most people, the best strategy is to create an affiliate site.
As an affiliate, your job is to create valuable content and promote other people's products.
If you are prepared to put in the work, I advise learning from successful people who are where you want to be.
This excellent step by step program gave me a clear plan of action to achieve my online entrepreneurial goals and quit my job in 2019.
>> Learn more about my story and recommended program here. 
Final Words
Thank you for reading my Globus App review. I hope it was helpful!
If you have any questions, feel free to ask anything in the comment section down below.
Stay safe and peace out!