Gener8 Review – Is it a Scam? Earn Money While Browsing the Internet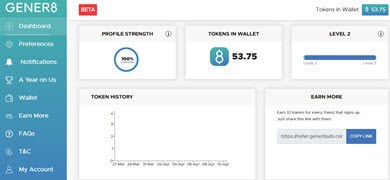 Gener8 was founded in 2017 with the intent of changing the advertising industry as we know it.
It promises to not only give you more control over the ads but also pay you every time you see them while you are browsing the internet.
The browse extension blocks all advertising on a website and replaces them with ads from Gener8 partners, generating revenue for you.
According to the website, the average users is expected to earn £20 – £40 per month, which is an incredibly generous incentive considering you are not doing any work!
In this review, I am going to show you how Gener8 works and give you my honest opinion about it. Is it a scam or legit?
Let's find out!
You may also want to check out the top-rated training that helped me reach $1,000+ per month working from my laptop (no special skills required).
Gener8 Review
---
Name: Gener8
Website: gener8ads.com
Price: Free
Gener8 is only available in the UK.
LEGITIMATE
3.3/5
What is Gener8?
---
In the beginning, I thought Gener8 was similar to Qmee, a popular browser extension that reward users for searching and clicking on ads.
I was wrong because the business model is a little bit different!
As mentioned earlier, Gener8 is a browser app that allows you to make money from the ads you see online.
The main difference from Qmee is that you don't need to perform searches nor click on any ad banners.
How Does Gener8 Work?
---
Getting Started
The Gener8 extension is currently available on Chrome, Firefox and will soon launch on Safari as well.
Visit the official website and click on the blue button "Add Gener8". After that, you have to sign up for free using your Facebook, Tweeter or email account.
Bear in mind you must uninstall any ad blockers so that Gener8 can work.
Edit Preferences
---
The first thing you should after logging in is to click on "preferences" and edit your profile and interest categories.
Simply provide basic information about yourself such as gender, income, profession, and then select all the categories that interest you.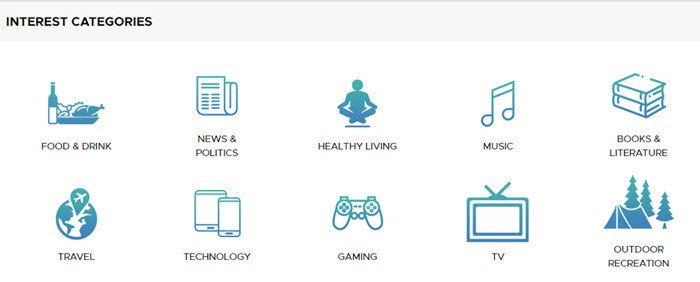 Your category choices will influence the type of ads you will see while you're browsing the internet.
RECOMMENDED: Click here to see my no.1 recommendation for making money online
Earn Tolkens
The extension inserts ads from Gener8 advertise partners on websites, replacing all the ads that would otherwise generate revenue to the website owner.
All you have to do is browse the internet as you already do, without having to click on any ad banner.
You will know that the Ad has been replaced by looking at the top-right corner of the banner where it says "Ads by gener8".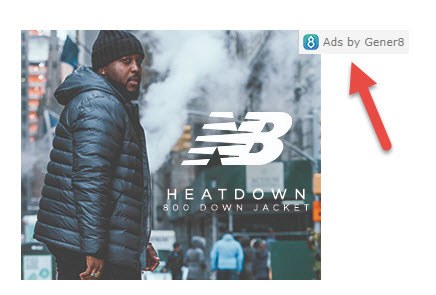 By activating Gener8, you will earn tokens whenever you see these ads, which can be exchanged for cash in the future.
Gener8 is still in beta release, so users can't redeem their tokens for cash yet. Unfortunately, the company hasn't set any precise date to start rewarding.
The Browser Extention
After the installation, you will have quick access to your account through the Gener8 icon in your browser.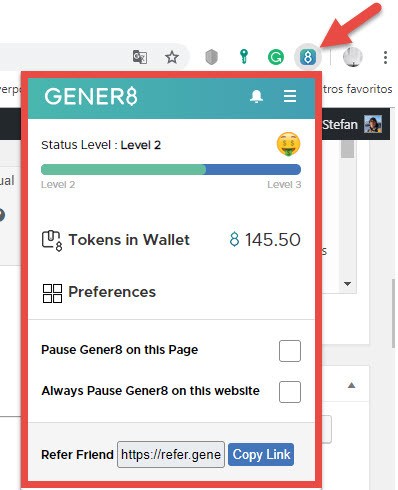 It shows you the total number of tokens accumulated, your status level, and your referral link. Also, you have the option to pause Gener8 on any page.
How Much Are Your Tokens Worth?
---
Unfortunately, we will only know when the company finally allows the conversion of tokens to pounds.
As a website owner who earns revenue from Adsense Ads, I can tell you that my earnings are very low even for 1000 page views per day.
I usually earn £15 – £20/mo, and that is because I have a website that gets more than 30,000 views per month.
So, I am very skeptical that someone can make the same amount of money viewing ads unless the person browses more than 1000 pages per day.
The reason is that companies probably won't invest more than what they already do with Google Ads or another ad network like Mediavine or Media.net.
Controversy 
---
Gener8 is an interesting opportunity for people who want to make passive income while browsing the internet.
However, the business model is transferring revenue from content creators to website users.
That means if you use Gener8, you are claiming the income to yourself instead of supporting the person or company who's working behind the scenes to provide the free content or service.
If Gener8 becomes extremely popular in the future and most people start using it, that can reduce significantly the revenue bloggers and companies earn from advertising.
Don't get me wrong. I respect your right to block ads or use Gener8 for personal gains. I just think content creators deserve to monetise their sites in return for providing free content online. It's a win-win that has worked very well since the beginning of the internet.
Thanks to ad networks and affiliate marketing, the internet is practically an infinite source of free knowledge.
The good news is Gener8 gives you the option to block Gener8 ads on any page and support the website owner.
So, if you like what you read and you think the content was helpful, it's sensible to block Gener8 on that page to support the author.
Referral Program 
---
You will get 10 tokens for every friend that signs up to Gener8 through your referral link.
Every time you invite a friend, you will also get 1 entry to participate in the daily £100 prize draw.
Conclusion – Is Gener8 a Scam?
---
Gener8 is legit. It's an interesting project, and many people will like the possibility of earning some pocket money just for browsing the internet.
At the moment, members are just earning tokens that have no value and entries for the £100 daily prize draw.
The company still hasn't set the value of a token, and this uncertainty is probably discouraging many people from using it.
Based on my experience with Adsense and other reward sites, I don't think the average user will be able to make over £20 per month, but only time will tell.
In my opinion, the main issue with Gener8 is that it prevents website owners from generating revenue, which is an incentive that motivates them to provide free content on the internet.
Verdict: Legit
How I Make $1,000/mo From My Laptop 
---
The strategy that I use to make money online is called affiliate marketing.
Basically, I create content for my own website and promote platforms and courses that help my audience.
There are many people making a ton of money with affiliate marketing because they know how to attract visitors to their websites and build an online presence.
This step by step course showed me exactly how to set up a website from scratch, rank articles on Google, and scale my internet business to start making affiliate sales.
I'm far from reaching financial freedom, but I earn a job-replacing income online that allows me to work from home and travel whenever I want.
Keep in mind that this type of business takes time and commitment, so you should not expect overnight results.
If you want to learn more about this program and how it can help you achieve your goals, check out my #1 recommendation review here.
I hope my Gener8 review was helpful to you! If you have any questions, feel free to leave us a comment below! 🙂
Stay safe and peace out!