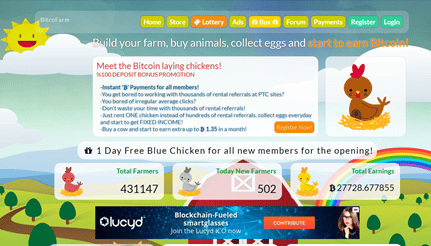 In this review, I would like to cover all you need to know about a PTC/ investment platform called BitcoFarm. Can you really earn Bitcoins there or is it a total scam?
Let's check it out!
BitcoFarm Review
---
Name: Bitcofarm
Website: www.bitcofarm.com
Price: Free to join, but a deposit is required to cash out.
Owner: Unknown
Recommended?

 No

[yasr_overall_rating size="medium"]

 

0/10
What is BitcoFarm?
---
BitcoFarm is basically a paid-to-click site with a bunch of chickens, cows, eggs and more. It allows you to earn bitcoins by viewing ads, investing, and referring people to the platform.
I am not going to explain in details all of the features of this platform as my intention mainly is to open your eyes to the risks involved.
Deceptive Site Ahead
---
First of all, I need to warn you that BitcoFarm is not a safe site according to my anti-virus and web browser. As soon as created my account and attempted to log in, I got this message just below the password area:

My browser also showed this message after I took the risk and logged in: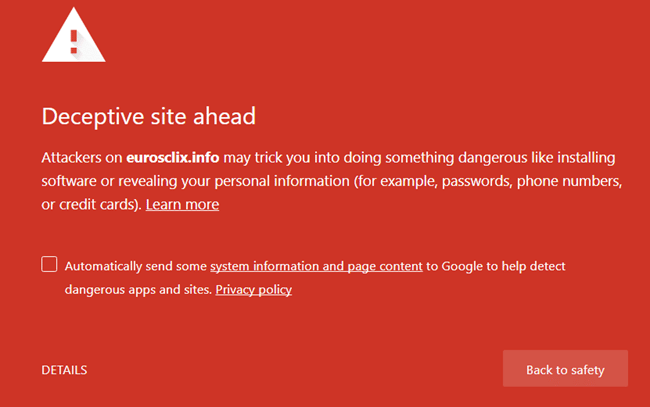 That means your password is vulnerable to eavesdroppers and attackers, who can steal it and try to get access to your email or even to your bank account. They know many people use equal or similar passwords for these important accounts.
Wasting Time?
---
Viewing ads is the easiest but surely one of the most ineffective ways to make money online.
Each ad lasts for around 10-20 seconds and gives you 10 points and 1 ticket.
Well, at least in theory because many people are saying the site doesn't pay. In the forum, you can see lots of people complaining that points are not being converted to Bitcoins.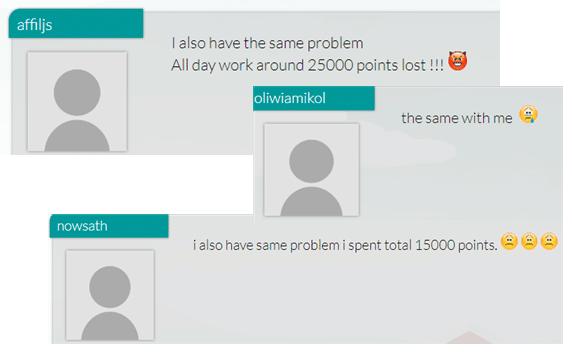 Even if they manage to convert, the amount is insignificant. Here is one person complaining that 94700 points were converted to a measly 0.000009 BTC.
No Guarantees
---
BitcoFarm is claiming to be an innovative site that implemented an investment system different from another paid-to-click platform.
Instead of renting referrals, they decided to sell you chickens, sheeps, and cows that are supposed to give you daily eggs, wools and milk bottles worth of bitcoins.
For example, a cow can be purchased for 0.11 Bitcoins and will give you 1 -3 bottles per day. Each milk bottle is worth anywhere from 0.015 and 0.045 BTC. Check it out!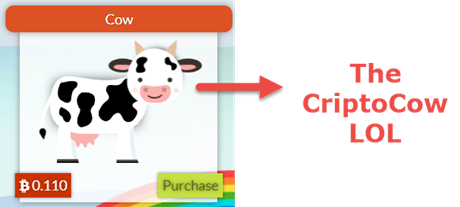 The reality is that no investment platform can guarantee you any profits.
Note BitcoFarm is promising to quadruple your initial investment after 1 month and keep on generating at least 0.45 BTC or $4,000+ every month forever. That is insane, guys!
It's a Risky Business
---
The FAQ states that in order to cash out, you must have a minimum of 0.02 BTC in your account.
However, when you proceed to withdraw, you will discover you have to make a deposit first, but no minimum amount is specified.
Heck, that's not all! If you read the TOS, you will also discover other two requirements:
You should view at least 250 ads.
The maximum cashout amount depends on yesterday's deposits, account type, and cashouts on the current day.
Considering business finances are not available to the public, you don't really know if you will get paid or not.
Besides, I have seen HORDES of people on the forum having issues withdrawing their Bitcoins, and the admin doesn't reply.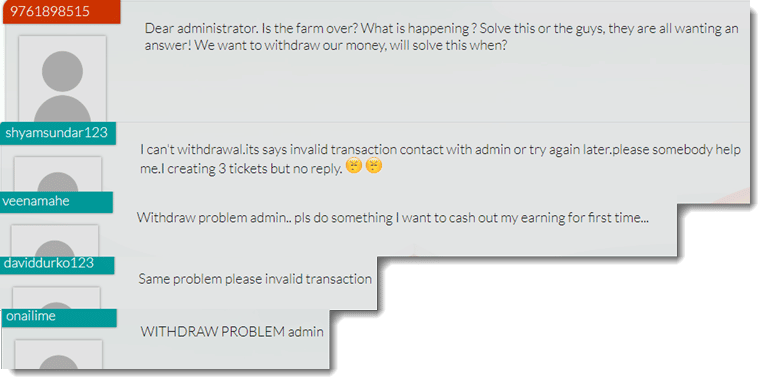 If you eventually manage to withdraw, it's also good to now you will be charged $0.50 + 10% due to Bitcoin merchant services. Which is no good!
Is It a Ponzi?
---
The owner decided to be 100% transparent regarding his business strategy in the FAQ. This is what he says:

According to Wikipedia:
A Ponzi scheme is a fraudulent investment operation where the operator generates returns for older investors through revenue paid by new investors, rather than from legitimate business activities or profit of financial trading. Operators of Ponzi schemes can be either individuals or corporations and grab the attention of new investors by offering short-term returns that are either abnormally high or unusually consistent.
I guess it's a bit similar, don't you think?
Conclusion – Is BitcoFarm a Scam? 
---
The owner has explicitly stated he/she is using yesterday's deposits to pay members today and promising unrealistic returns on investments via criptochickens and criptocows.
BitcoFarm, with its long list of withdrawing requirements, complaints, and unrealistic payouts, is probably not working in your best interest.
Scam or not, I don't recommend it as the risk is too high.
Verdict: Not Recommended
My #1 Strategy To Make Money Online
One of the best ways to earn a substantial income online is to build a website and promote products as an affiliate marketer.
Since I started 2 years ago, I have made over $7,000 in affiliate commissions, and my revenue keeps growing the more content I create on my website.
I learned affiliate marketing with an excellent step by step program that also gave all the tools I needed to grow my online presence.
So, if you are interested, click the link below and read my full review of my No. 1 recommended program. They have a free starter account that will help you get started.
[thrive_megabutton mt="Check Out My No.1 Recommendation Here" st="" color="green" link="https://myroomismyoffice.com/wealthy-affiliate-score-9-7/" target="_self" align="aligncenter"]
Thanks for checking out my BitcoFarm review, and I hope this helps you make an informed decision. If you have any questions, please feel free to ask in the comment section below.